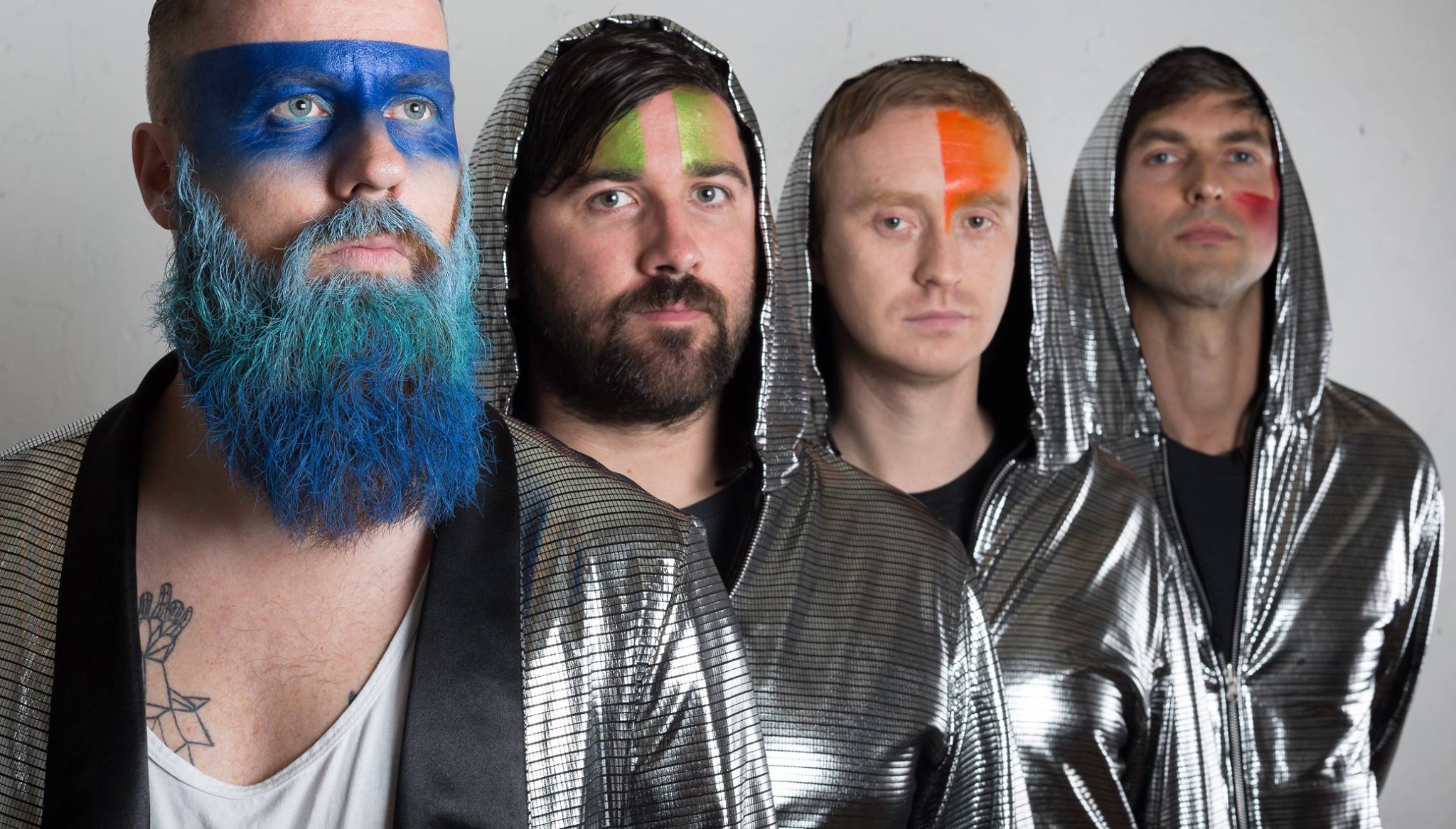 This week's column emerges just days after the announcement of what could be yet another landmark in an already resurgent Cork music community in 2015. Following February's Block Party and Noisefest, as well as a clutch of fantastic weekends of gigging, this past week saw the announcement of 100/1, a night that sees one-hundred bands play in over twenty venues around Cork, with the aim to have the oversight of all the promoters in town working together. It's a hugely ambitious project to say the least, but proof positive of the resurgence of Cork's music scene that such an idea is coming to pass. If you're in a band, send your details, tunes and such to sub100over1(at)gmail(dot)com. If you're a promoter, writer, blogger, photographer, or just want to volunteer, send a mail to the same address outlining how you can help.

Doubtless by now you've seen the 'No' posters up around town. Offensive, disinformative, nasty and unnecessary though they are, they've mobilised a bunch of music heads around town to row in behind YESEquality following the 'Love, Like' night the weekend before last. Gigs for the weekend before the referendum (on May 22nd, get voting!) are in the planning stages and will be announced this week, while CIT's Music Society has already announced its 'Equaligig', a co-promotion with CIT LGBT Soc, at Fredz on May 7th. Line-ups will be announced shortly. On the topic of posters and such – as tempting as it is to tear down the offending posters in question, doing so only makes it look like they have an argument people are trying to avoid. Let the Holy Joes make eejits of themselves, and get in behind YESEquality by going to fundraisers and volunteering if you can: mail info(at)yesequalitycork(dot)com…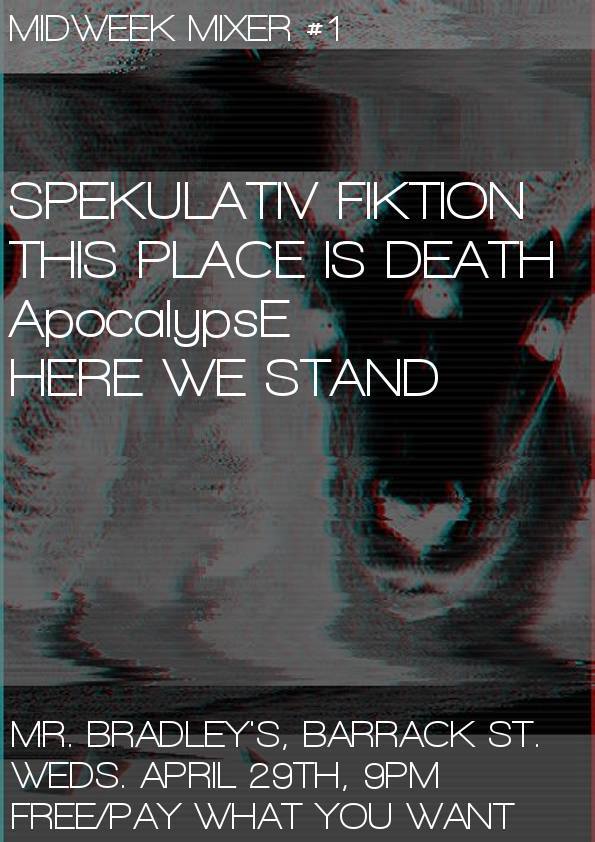 The week kicks off in earnest with the gig we mentioned last week, and we may as well get a sneaky plug in now: Midweek Mixer #1 goes down Wednesday night at Mr. Bradley's, with a diverse line-up including the return to live action of Cork rapper Spekulativ Fiktion with the Hobo Convention's JusMe on the decks, psych-grunge trio This Place is Death, burgeoning hip-hop collective ApocalypsE and metalcore upstarts Here We Stand. The plan is deliver more of these mixed-genre nights, so come on out, support it, meet new music pals and get an earful of what the local music community has to offer. Free/pay-what-you-want.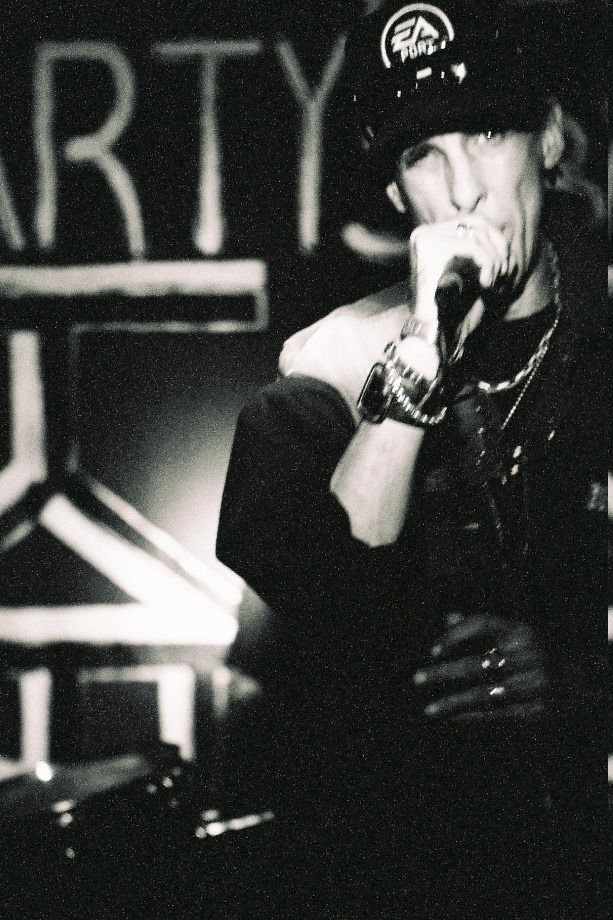 NYC industrial/noise legend and street art innovator Peter Missing has been in Cork the past few weeks on residency, with an exhibition ongoing in Alchemy on Barrack St. and another opening in Camden Palace Hotel in May. The centrepiece of his stay here is a special Mutant Cabaret event happening on Thursday at the Roundy, a free night of art, poetry and music with the Missing Foundation lead man and Sonic Youth contemporary. Joining him will be Bande des Cons, a guitar-led drone band in the improv school that has frequented the Roundy in recent years. Kickoff at 9pm.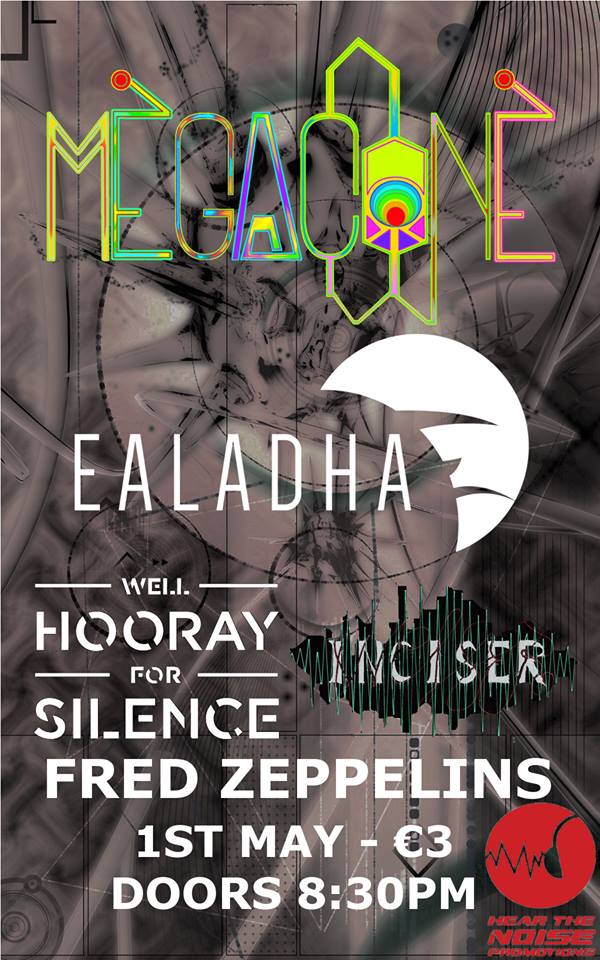 Friday sees two sickeningly-good line-ups go head-to-head. Over at Fred Zeppelin's, the lads at Hear the Noise are putting on young Dubland instrumentalists Megacone, Cork post-metallers Ealadha (whose debut single this column debuted not too long back), Mayo post-rockers Well Hooray For Silence (who are class) and Leeside proggers Inciser in a stacked line-out, and the headliners' Cork debut. 3 quid door-tax, and well worth the investment.
Meanwhile, over at the Cork Community Print Shop, Italian experimental project (r) stops in Cork as part of an ongoing tour of Ireland, espousing its own brand of ambient noise, and bringing Galway chantreuse Laura Sheeran and noisemakers Tenro along for the ride. Tickets are a tenner in, kickoff is 8, and of course, as is the Print Shop's thing, the gig is BYOB, so in and out early for yourselves.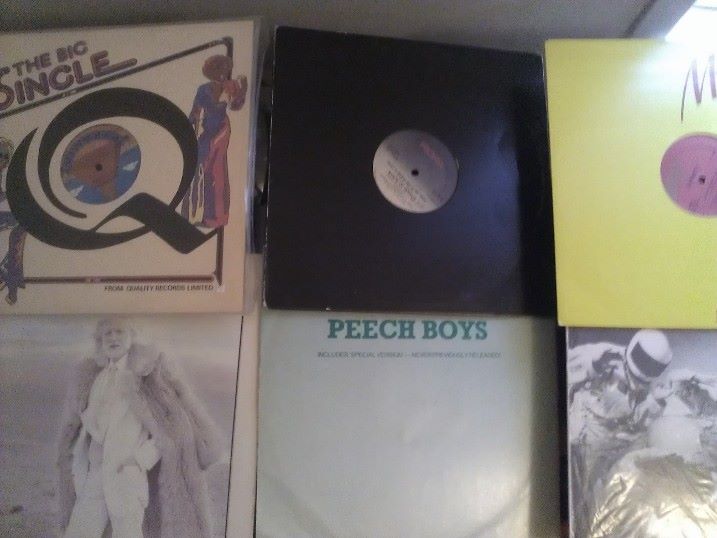 The May bank holiday weekend brings to town a whole bunch of electronic noisemaking/dancing opportunities, starting on Saturday with the return of miscellany night Not How, When! to Gulpd Cafe, promising eclectic tuneage with an emphasis on moving the dancing feet of those in attendance. Meanwhile, over the street at the Library, drum 'n' bass heads can get their fill at the second installment of Under the Skin, headlined by D'n'B wunderkind Chambers, with Marlo Hartnett and Gary Fitz supporting. Both nights kick off at 10-ish.
Meanwhile, Sunday sees Le Galaxie (pictured, top) come to town and lay their retro-futuristic end-credit tearjerkers on Cyprus Avenue at 9pm. Launching new album 'Le Club' (released on one of these things called a "major label", I dunno either), the band's rep as 'best live band in Ireland' and their solid-gold tunes ought to propel them forward to a cracker of a show. Quayside hangout The Sextant plays host to Vinyl Below on the same night, with house and techno selections, all from wax, and free-in (over 23s only, mind).
That's it for us for the week. Enjoy the Bank Holiday, and see ye back here Monday, when ye're nursing the sore heads. If you're running a gig or doing anything creative in town, get at me – mike(at)thethinair(dot)net, and remember, if it's Leeside, it belongs here.