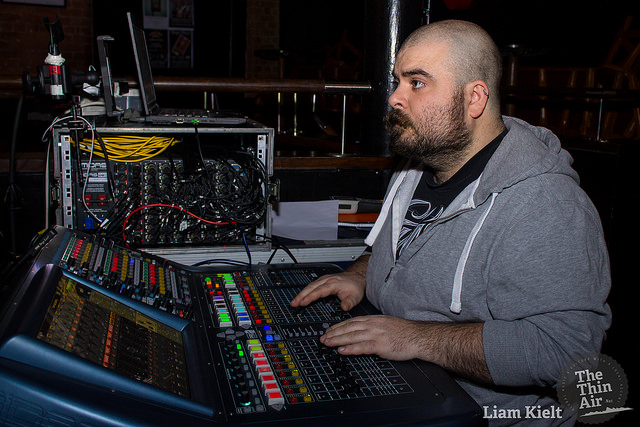 In the latest installment of Front of House, we talk to Belfast-based freelance sound engineer Bernard Flanagan about starting out, his typical work day and working with the likes of Biffy Clyro and Therapy? Photos by Liam Kielt.
Hi there. Can you tell us about yourself?
My name is Bernard Flanagan and I'm originally from Maghera. I have lived in Belfast on and off for 10yrs. I have also lived in London and Glasgow.

How did you become a sound engineer and how long have you been involved in it?
I have been in the music industry since I was 14-15. Started off playing in bands and I was the one who set up the sound and I found that I really enjoyed it and wanted to know more. So I jumped on as many courses as I could. I studied sound at various universities, including a stint in Scotland with the Biffy boys. Once I qualified I worked mainly in recording & TV and corporate AV for a few years before branching into live sound.

How does your job differ from venue to venue?
That all depends on the venue's dimensions, the shape & size. Plus the equipment installed and provided by the venue makes a difference. You just have to adapt to what is in front of you at any given time. Personally, one of the best venues I've ever worked in is the Island Arts Centre in Lisburn. And nobody knows about it. We've had Bell X1, Glenn Hansard, Idlewild, Jetplane Landing and Mojo Fury all pass through. The PA and audio equipment is second to none and the acoustics are unreal.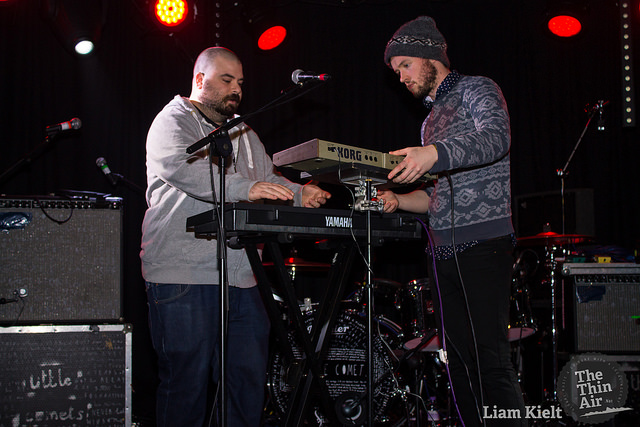 Describe your typical work day.
I don't really have a typical day as such. The type of job dictates how my day is going to go. Is it a recording job, a TV job, a live sound job? Obviously the basics are the same but each job has its own demands depending on who is performing and what they want. You can have a great venue with great gear but the artist has a specific idea that doesn't suit those things then it gets interesting. The one thing that is the same is the hours…shitloads! And not a lot of sleep.

Can you tell us about the set up/equipment used?
Once again, that all depends on the venue and the gig. At Island Arts Centre I would use a Martin Audio Line Array PA system along with a Yamaha CL5 desk, which is lovely to use. There is obviously the usual assortment of mics and stands too. We have 6 Martin Audio 15" monitors and 4 12" monitors, along with a smaller venue that has a Martin Audio PA system and a Yamaha LS9 desk. If I am doing a TV job I would use a Midas Pro 1 desk.

What are the biggest problems you encounter in your line of work?
Starting off in the industry just getting work can be hard. And sometimes the clients can be a little temperamental.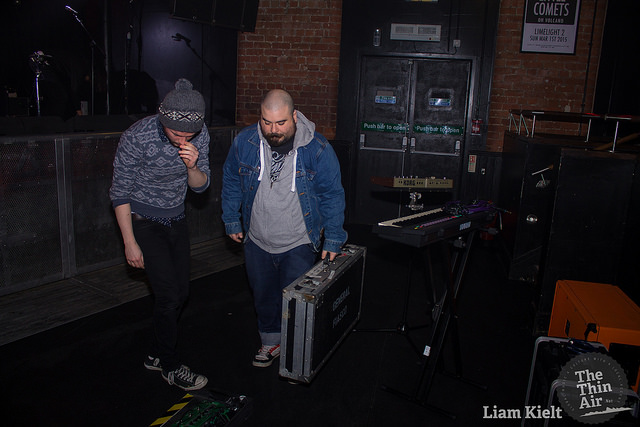 Any gig disasters or funny stories you'd like to share?
You generally work by yourself but when you are on big jobs working with other engineers it is always a blast cos everyone has the same mentality. So things can sometimes get out of hand. But since I will have to work with a lot of those guys again I'll keep schtum.

Have you ever gone on tour with a band to do their sound? What was that like?
I have been out with Oh Volcano a few times. We did Reading/Leeds last year and that was a lot fun…for the moments I was awake at least. It was great seeing my friends getting such a great reaction cos they are so good. And there was definitely a sense of professional pride looking out at the crowd and knowing they were enjoying what they were hearing.

Where's your favourite venue to work in Ireland?
Gotta say the Island Arts Centre again. Like I said the sound in there is great and the guys who work there are all brilliant. Also, any venue Brian Collins is working in. He is such a treat to work with.

Who is the most interesting band you've worked with?
That would be Therapy? at Koko in London, when I was monitor engineer there. The sound onstage was 10 times louder than front of house. It was so loud my eyeballs were vibrating. That was fun.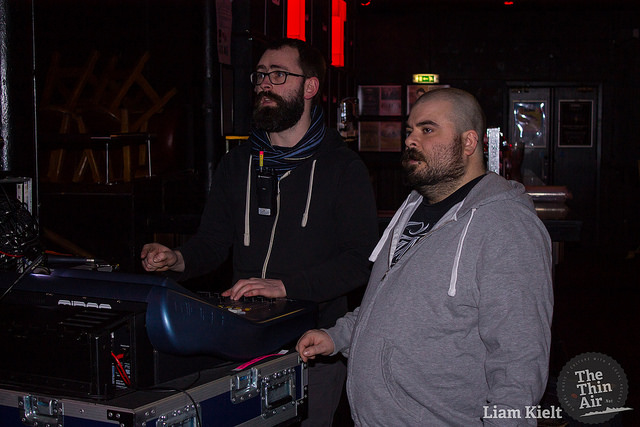 What would be your dream gig to work on?
I would love to work in the West End on big musicals, like Wicked and things like that. I have not done anything like that and it is a whole different world to anything I have encountered. But working sound is my dream gig full stop, so I'm lucky there.
What upcoming gigs will you be working at for 2015?
In this game you never know when you're working until the phone rings. But I have done Derek Ryan, Uncle Hugo, and a lot of country malarkey so I am sure I will have a few more of those types of shows coming up. I will be out with Oh Volcano again at some point and hopefully that will lead to something else.

Where can we find more information about you?
Come and ask me when you see me. In this game it is all about networking, availability, being dead on, and being good at your job. Not so much about websites for me.