Articles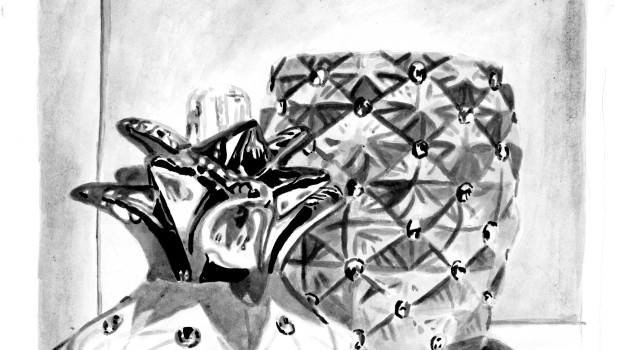 Published on April 29th, 2015 | by Jonny Carberry
0
Low Profile: Odd Waves @ The Woodworkers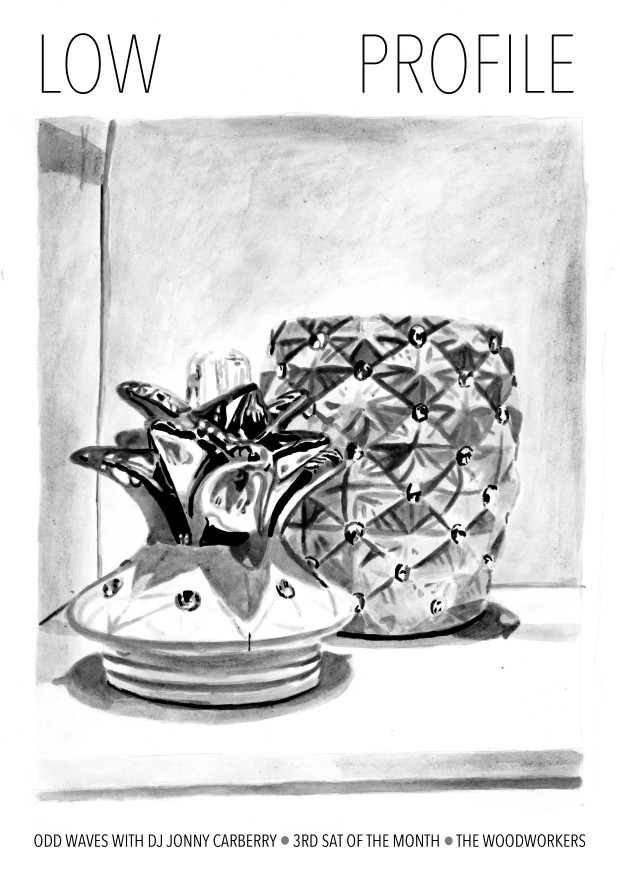 Belfast DJ Jonny Carberry offers an aural (and descriptive) insight into Low Profile, his regular night at Belfast's new-fangled Woodworkers. The night takes place every third Saturday of the month.

Here's an idea of what to expect from Low Profile at the Woodworkers (as you pretend to study their fancy beer board). Shout our to Lavery's: from electronic oscillations to Balearic feelings, via shoegaze, post-punk, hip-hop and soul, it's offering some really ace music.
Durutti Column – Future Perfect
The very first song played at Low Profile. Partly for the rather optimistic title but mainly because it's gentle and now (despite being written 20 years ago); an abstract of expression on the brilliant Belgian label Les Disques du Crepuscule.

Teresa Winter – Oh Tina, No Tina
So many class 'limited edition', 'pro dubbed' cassettes on Bandcamp these days and the 'devotional post-rave meltdowns' here are 'of the highest quality'. I might bring some 'sparkle green' numbers along, but just to look nice next to the flower pots.
Hype Williams – All
Teresa Winter has inevitably been compared to Inga Copeland of oddball heroes Hype Williams. And Dean Blunt is clearly a don. But check those early Hype records; they still sound killer to me and the pollyjacobson YouTube channel is a non-stop joy.
Tom Tom Club – On the Line Again
"Put a lot of love into your life and put that love to work…"

Palmbomen II – Cindy Savalas
This one is for my boy Miguel Martin, who designed the Low Profile poster (top); that 80s metallic pineapple is hand-drawn, dudes. Creepy vid and good record on Beats in Space.


Daniele Ciullini – Soft Marble
There's no vid or sound for this but I have to include as the Domestic Exile album is heavy: 'rapid "sonic polaroids" in which synthetic sketches and "Oriental" keyboard "voices" sit side by side with vigorous electro-industrial rhythm and metronomic modified drum machine pulses'. I love synth-wave and music that is made in 80s Italian bedrooms – so there will be some of that, but yeah the softer moments…
Pender Street Steppers – Life in the Zone

The name and aesthetic of Low Profile has been inspired a bit by the Mood Hut gang out of Vancouver – house music but slow and dope rather than doof. Street-soul even. Boogie. Laid-back, Pacific, East-coast casual. They have a new 12" out this month but it's hard to beat the Street Side of this cassette, released with one of my all-time fav labels PPU. Summer vibes!
Lizzy Mercier Descloux – Hard Boiled Babe
Ridiculously stylish and ahead of its time.

Mittland Och Leo – Optimists LP
More ambient/synth-pop from Belgium but these are new (heat) waves on the striking JJ Funhouse label. Rhythm aces and earth beats: I dig!

Glass Candy – Rise
A nod to the OG Woodworkers Saturday night, Chromatic with Chris Jones, which runs every second and fourth week of the month. I used to obsess over Italians Do It Better, and Johnny Jewel's gangs are slowly arriving back in town. Check out the beautiful road story that inspired this Herb Alpert cover on the Soundcloud link.
Bonus Tracks

Low Profile is a chilled, bar affair. But hey, I'm not opposed to dancing if we're doin ok and doin' alright:

It might even be good for you: