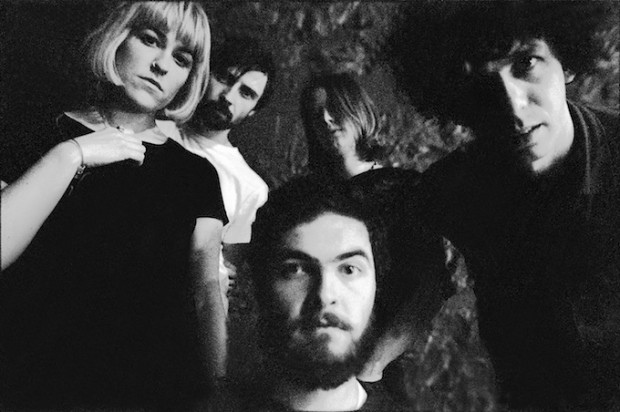 When you consider Ireland's rich history of iconic rock bands, those of a psych-rock persuasion don't feature heavily on the list. Bands labelled as psychedelic were emerging in the US and Britain as early as the 1960's. At the beginning it was defined by experimental songwriting, mind-altering drug culture, and a penchtant for flamboyant silk shirts.
Tracing its roots back to the 1960's you find bands like The Beatles, Pink Floyd, The Yardbirds, Jimmi Hendrix, The Doors, Soft Machine, Sly and the Family Stone and The Grateful Dead. Although Ireland could not be seen as a psych-rock hub, it has produced some notable psych-inflected bands throughout the decades, and continues to do so today. Eire Apparent were representing Ireland when it came to psychedelic rock back in its infancy. They shared the stage with Hendrix and Soft Machine, and even stood toe-to-toe with the legendary guitarist when it came to a fro-down – not bad for four lads from Belfast.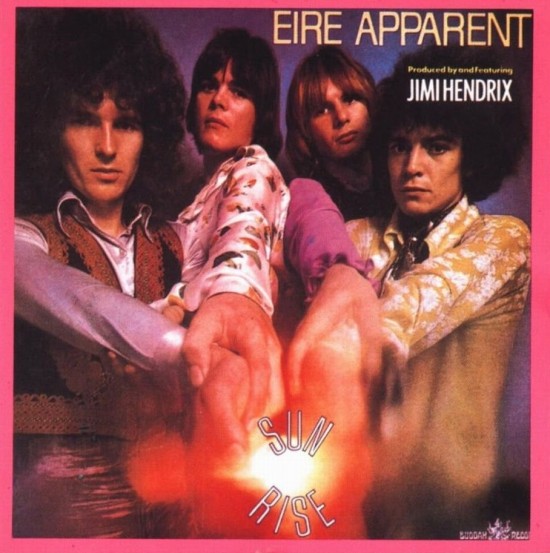 Bands like The Beatles and The Yardbirds dabbled in psychedelia insomuch as they used feedback and sitar on albums. Several songs were also clearly influenced by hallucinogenic drugs, but it essentially remained conventional blues rock/pop. That's not to undermine either band's contribution to psych-rock, they were among the first bands to introduce a mainstream audience to aspects of the genre.
The 60's was a crossover period when the tail-end of the Beat Generation collided with flower-power, Hippy Subculture  It was a decade defined by counter-culture and social revolution which bred creativity. Its creative energy had the ability to inspire and mobilise musicians, which is why the 60's is regarded as a defining era in not only psych-rock history, but in rock music history as a whole. A resultant backlash against hippy culture also led to the formation of some great bands, and signified the beginnings of protopunk/punk rock (let's be honest: the thought of Michael Eavis and an army of hippies frolicking around Glastonbury wearing nothing but flower headbands should be enough to provoke a response, and I for one am grateful).
As many readers will know, Van Morrison performed in a Belfast band called Them before he became a solo artist. Following his exit, the band released two albums that forayed into the world of psychedelia. Now And Them and Time Out! Time in for Them' – both released in 1968 – illustrate an adventurous band in search of pastures new. Overall, the albums are confused, demonstrating a band caught in transition, trying to remain true to their traditional garage roots whilst straining for a new direction.  Raga rock track 'Square Room' which makes use of Indian instruments (a fad at the time) goes some way to highlighting the point. But, it's safe to assume that their sonic exploration and willingness to embrace world music, as well as the raw energy of their early years inspired generations of Irish musicians. There has been a garage rock revival in recent years (particularly in Dublin) and the impact of Them amongst the originators of that sound should not be understated.
The 13th Floor Elevators were the first band to label themselves 'psychedelic', becoming immersed in everything the word encapsulates. They harnessed the raw amateurish energy embodied in great formative garage rock bands like The Seeds and The Sonics. They pioneered the use of reverb, echo and distortion, which featured heavily in their songs and has been mimicked by many psych musicians since. Roky Erickson's primal screams were sharp enough to curdle milk, a truly defining feature of their sound. They also made use of an electric jug which became quintessential to the Elevator's sound, both can be heard to great effect on the immortal 'You're Gonna Miss Me'.


They made use of the mythical third eye symbol on the cover of their definitive album – The Psychedelic Sounds of the 13th Floor Elevators – and spoke openly and frankly about habitual drug-taking. It's worth noting, their story does nothing to glorify the use of drugs, theirs is an altogether depressing show-reel of the damage caused by addiction.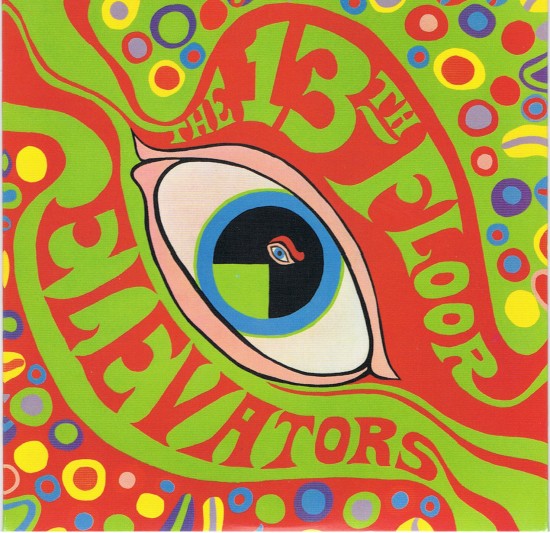 Bands from San Francisco such as Blue Cheer were advocates of the Elevator's sound, and delved further into Acid-rock towards a style that was the beginnings of Stoner-rock (a sound pioneered by Josh Homme's first band Kyuss).
One of the best-known psychedelic bands is undoubtedly Can; highly influenced by world music, they stretched the boundaries of psych-rock with their wide-ranging sound which eventually became known as Krautrock. Neu! were another German band and are considered among the frontrunners in the Krautrock movement. The 70's signified a movement towards new forms of technology which afforded artists greater freedom to manipulate and alter sounds, and Neu! were one of the first bands to make use of remixes.
When Can entered the studio the rule book for songwriting was sacrificially burned as they embarked on a spiritual journey through sound. Songs consisted of lengthy improvisational compositions which were later edited in the studio. Founding band members were classically trained, and their sound was a collision of influences from classical, to jazz, funk and moved closer to the avant-garde rock of the Velvet Underground. Can might've been too damn psychedelic for their own good – American vocalist Malcolm Mooney left during the recording of the bands second album, Soundtracks, in 1970 after apparently getting "caught in a Can groove". He would be replaced by the more reserved Japanese native Kenji "Damo" Suzuki who would be integral during the bands most fruitful period at the beginning of the 70's.
From 1971-1973 they produced groundbreaking albums Tago Mago and Future Days, albums that widened the parameters and shaped the future of psych rock. Damo Suzuki continues to tour, enlisting musicians from each town to play alongside him in what could be considered an improvisational masterclass.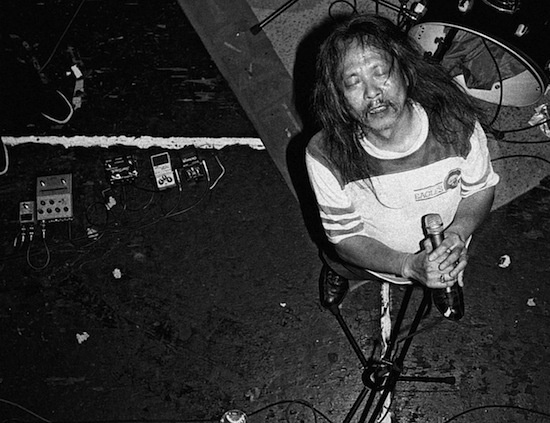 The subsequent reinvention of psych-rock in the 1980's by bands like Spacemen 3 took it a different direction, opening the door to infinite possibilities. It stopped looking at life through a kaleidoscope, moved away from the flower power shirts and floppy hair-dos and embraced an altogether darker aesthetic, swapping Lennon's summery rose-tinted glasses for Lux Interior's sunglasses after dark.
Highly influenced by bands like The 13th Floor Elevators, The Cramps and Suicide, Spacemen 3 stripped it back and created their own Space-Rock sound, adopting the "minimal is maximal" philosophy of Alan Vega. Kember summed it up when he said: "One chord best, two chords cool, three chords okay, four chords average." Their sound was dense and layered, they made great use of power chords and knew how to write a hook. Once they had a hook they repeated it over and over, adding soft ethereal vocals which allowed some light to shine through the thick layers of guitar on songs like 'Losing Touch with My Mind' and 'Walking with Jesus'.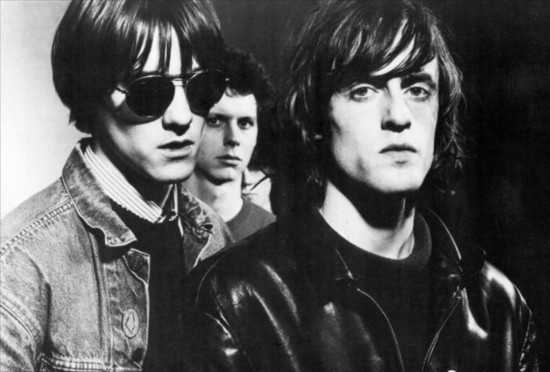 Tempestuous relations between co-founders Peter Kember (AKA Sonic Boom) and Jason Pierce (a.k.a., J. Spaceman) led to a premature acrimonious split in 1991. They've both gone on to feature prominently in the modern psychedelic movement, particularly Pierce who still fronts ambient space-rockers, Spiritualized.
Psychedelic influences filtered through the more avante-garde and dissonant sound of 80's Shoegaze defined by Ireland's own My Bloody Valentine. Their use of extreme feedback, effects pedals and loops took psych a step further, transforming it into a cacophonous behemoth. Famed for their live sonic assault, they could wake the dead – if they'd foolishly forgotten to wear mandatory MBV ear-plugs.
The Psychedelic Sounds of Ireland
Psych-rock's transcendental capacity has been proven over the decades, with musicians extracting and re-appropriating elements of the sound for generations of fans. Following the path of psych-rock through the decades to the 21st century you unearth countless bands influenced by the sound, each manipulating it in their own way. Modern Irish psych bands do not affiliate themselves with one particular era. They work from a wide-ranging palette spanning the decades, taking in 1960's garage-psych, 70's expansiveness, as well as the second wave of 80's and 90's psych and the aforementioned move towards shoegaze. It was/is up to future generations of bands to re-imagine it and put their individual stamp on it, and they have, including various Irish bands at present.
There is the occasional nod to psych-garage bands like the 13th Floor Elevators from what I would call the 1st wave of pure psych-rock. Dublin has been home to a number of notable psych-rock bands in recent years. The Urges fall into the garage rock camp along with the more recent emergence of Exploding Eyes;a band comprised of former members of Cheap Freaks/The Things and Humanzi. Both deal in loud, fast and frenetic psych-garage. The former are an old school mix of The Animals and the band that inspired this one, with a high-octane twist.


Other bands lean towards the electronica and dreamy hypnotic side. Twinkranes espouse a brand of electro-psych, heavily influenced by Silver Apples and Neu!. It is a deranged mix of krautrock and dance music. They are an intriguing band who don't play live shows often. Having seen them I can attest to the incendiary quality of their live performances. It is a heady trip that commands your attention. With many songs drawn out to post 5 minutes you'd expect a loss of focus, but steady Krautrock drum beats and drone is penetrated by high-pitched bursts from a frankenstein synthesiser hooked up to all sorts of effects pedals. Lyrics are delivered with a lightness of touch at times, allowing the music to take over, other times delivered with gusto, it is a mix of light and (mainly) shade delivered to truly mesmerising effect.


Another group based in the Irish capital, Cian Nugent and the Cosmos, are captivating audiences with their compelling blend of psychedelic folk-rock, making use of traditional Irish instruments. It's a visionary approach to the genre by one of Ireland's foremost musical talents. Songs often begin pensively, sparse arrangements awaiting considerable backing. Gradually Cian is joined one-by-one by each of his bandmates, songs flourish on a swell of intricate interplay between the group. The fluidity of the songs are what make them so impressive. 'The Houses of Parliament' is a psychedelic folk-rock treasure. It could be likened to Australian instrumental rockers Dirty Three (featuring Bad Seeds' Warren Ellis) whose protracted arrangements make use of violin, but at the same time there is something uniquely Irish about it.


Altered Hours' (pictured) songs have a brooding pop sensibility, displaying a knack for writing catchy melodies. They're a Cork-based five-piece who have released two EP's to date, including the impressive 'Smoke Your Eyes'. Their sound is an interesting combination of psych, twee-noise like Black Tambourine combined with folk-blues. They recently returned from a UK tour and have a full length record in the pipeline for later this year. 'Dig Early' with accompanying video has a menacing vibe with jagged horror sounds added to haunting effect.


Heading towards the West coast of the country to Galway we come across Tuath, a band playing a largely instrumental mixture of psych-jazz-metal. It's an intriguing take on psych always been about pushing the boundaries. They're most certainly buying into that philosophy.
When we hit the north in search of psych a number of interesting bands have surfaced. The progressive sound of Documenta – named after an exhibition of modern and contemporary art that takes place every five years in Kassel, Germany – see the seven-piece Belfast band drift into a world of drone-pop. Songs can build on a single repetitive note, 'Miki' being a good example of this, a song that floats on serene soundwaves and delicate vocals.
Another Belfast band exemplify the diversity of psych, sitting at the other end of the spectrum to Documenta. Dirty rock 'n' roll never goes out of fashion, something Thee Penny Dreadfuls know all too well. Known for explosive live shows, they are a throwback to vintage jams and aren't averse to the odd psychedelic freak-out.
Others embrace the noisier abrasive elements of psych. Autumns, based in Derry and fronted by Christian Donaghey – with Marty O' Carroll (bass) and Ruiri Coyle (drums) – subscribe to that school of thought. A DIY approach to records to making records has seen the band release EPs with international labels, most recently their Blonde EP on Belfast based CF Records. It is refreshing to see bands looking beyond the local music scene to reach a wider audience (Girls Names are a band who've done it to great effect). He clearly buys into the psych ethos, embracing experimentation and evolution, mentioning in a previous interview that songs are organically formed around sounds. Donaghey has cited influences from The Telescopes, to Cabaret Voltaire and The Birthday Party. Live shows tend to be raw and energetic, and exciting due to their unpredictability. Certain songs have the minimalist quality of Beat Happening albeit cloaked in a blanket of noise – discord can be powerfully evocative in the right hands.
As a testament to psych-rock's proliferation throughout Ireland and the world, a new festival has emerged to showcase talent from across the island. Established in Letterkenny, Distorted Perspectives is akin to Austin Psych Fest's little brother. It boasts a formidable and largely psych-rock inspired line-up from Ireland: Autumns (Derry), Cian Nugent and the Cosmos (Dublin), Documenta (Belfast), Robyn G. Shiels (Kilrea/Belfast). High calibre international acts in Moon Duo and Ulrich Schnauss will be in attendance, as well as art exhibitions and exhibits.
It takes place over the weekend April 30 – May 1 in Letterkenny's Regional Cultural Centre (RCC). Fans of the brand prepare to get zonked out for several days, but whatever you do, try not to get 'trapped in a Can groove'.
Altered Hours photo by Izabela Szczutkowska