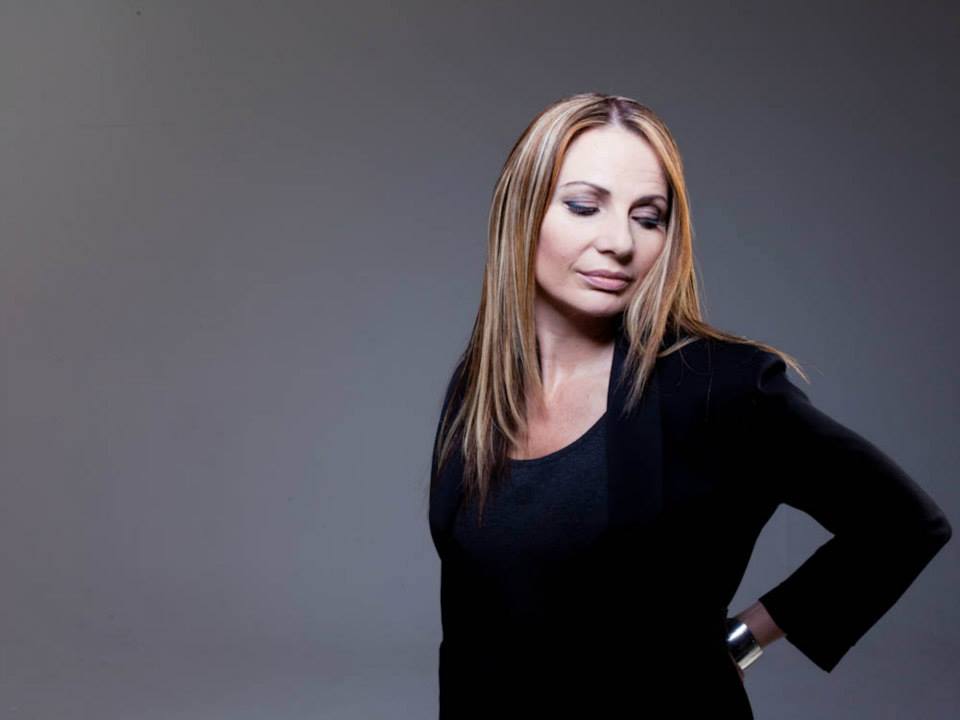 Many of the world's greatest classical pianists are content to spend the entirety of decades-long careers playing the same scores. Joanna MacGregor, however, is cut from a very different cloth. The British pianist, conductor and curator's journey has been marked by adventure and an open-minded approach to music that has seen collaborations with artists as diverse as Talvin Singh, Django Bates, Dhafer Youssef, Andy Sheppard and Brian Eno.
MacGregor may be world-renowned for her interpretations of Bach, but interdisciplinary projects like 2002's Crossborder, which fused Chinese traditional music, contemporary dance, film and computer technology prove that, to borrow from jazz parlance, she's no moldy fig. This ten-date, two-week Irish tour also goes under the banner Cross Border, which is appropriate given that MacGregor's complex and challenging program not only gathers together her seemingly disparate influences but binds the connecting narratives.
In alternating five preludes and fugues of Johann Sebastian Bach and Dimitri Shostakovich, MacGregor underlines that despite the centuries that separated them, the two composers were joined by the enormous emotional range of their respective music. MacGregor's delicate touch draws out the lyricism in the 'Prelude and Fugue in C Major' of Bach and Shostakovich respectively. And if Bach really was the first jazz musician, as is often suggested, then nowhere is the playful contrapuntal dexterity that has so influenced a century of jazz musicans better heard than on MacGregor's dashing interpretation of the 'Prelude and Fugue in C minor'. There are none of Bach's high jinks in Shostakovich's 'Prelude and Fugue in E flat major' but MacGregor strikingly conveys the symphonic drama inherent.
Shostakovich's 'Prelude and Fugue in D Minor' is a technical tour de force, which quickly moves from its jaunty melodic opening theme into a tempestuous waltz. MacGregor brings passion in spades to the shifting time signatures. Her energy is immense. For the second part, MacGregor turns to Frédéric Chopin's mazurkas – folk-inspired works that covered the entire span of the Polish composer's career. With six intimate pieces MacGregor conveys Chopin's harmonic subtleties and rich counterpoint, weaving – as Chopin did himself – a little improvisation into the mix.
Following a short interval MacGregor recites 'Roadshow', a piece the pianist commissioned from Irish composer Conor Linehan. It's an episodic journey; in turn lyrical, rhythmically pronounced and exuberant. The penultimate part of the evening, Lost Highways American Journeys offers five short pieces from the Americas. Alongside two traditional tunes – reverb-heavy, brooding takes on the spirituals 'Deep River' and 'Ain't No Grave Gonna Hold My Body Down' – sit contrasting pieces by three iconic American figures.
Charles Ives' 'The Alcotts', a gentle meditation on Beethoven's 'Fate', sounds far more contemporary than its hundred years. MacGregor unleashes rolling stride figures on an accelerated version of Thelonious Monk's' 'Monk's Point' and a brief flash of Nawlins funk on Professor Longhair's 'Big Chief'.
With a sense of drama heightened by years of performing, MacGregor closes out the show with four stunning tangos by Argentinian bandoneon legend Astor Piazzolla. By way of introduction MacGregor relates how, following Piazzolla's death in 1992, she was invited to play with former members of his quintet, who even in their seventies and eighties still argued over how to interpret tangos.
MacGregor's way is with passion and mugre, that undefinable, rough-edged spirit essential to tango old and new. The urgent, bolero-like 'Tanguedia' is followed by 'Buenos Aires Hora Cero', a striking evocation of the city in the wee hours. 'Milonga del Angel', by contrast, shares something of the folksy lyricism and melancholy of a Chopin mazurka.
Saving the best for last, MacGregor unleashes a wild 'Libertango.' Long before his tango nuevo was accepted, Piazzolla received death threats in response to his musical revolution; listening to the percussive menace and the thunderous intensity of MacGregor's interpretation it's not difficult to imagine how this music once rattled the traditionalists. With Piazzolla's music, MacGregor brings the program full circle, because it's hard to imagine tango – or Shostakovich's preludes, or jazz's bebop – without the influence of Bach.
In MacGregor's hands, the threads between folkloric, classical and avant-garde music – down the centuries and across borders – revealed their common hues and together wove a mesmerizing tapestry. Ian Patterson