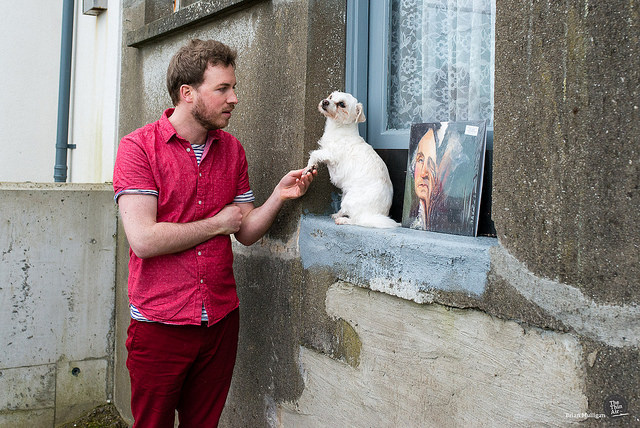 In this installment of Track Record, we poke around the house of Paddy Hanna in search of his favourite records. Photos by Brian Mulligan.
Kevin Devine and The Goddam Band – Bubblegum
I played a show with this dude at the Roisin Dubh in Galway, following the performance he and I went back to the apartment which is provided for the bands. We spoke for about three or so hours, I drank ice cold Zaconey left in the freezer by the previous nights band while he enjoyed herbal tea and a packet of cheese and onion hunky dory. after another ill advised sip of that sickly sweet liquor it began to dawn on me the oddness of the situation, how is it that a blue collar guy from Brooklyn has wound up sharing an apartment in Galway with a sheltered Dublin suburbanite? This sort of thing would never have happened had I not picked up a guitar and started singing. I keep that in mind whenever I head off to play shows and meet new people.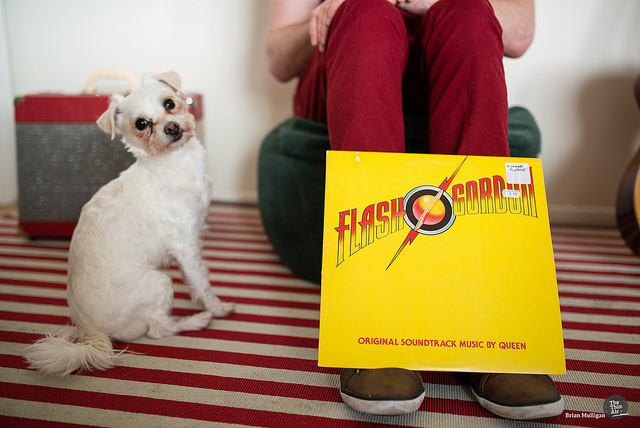 Queen – Flash Gordon S/T
I first watched Flash Gordon when I was about 7. It was a Sunday in west Cork, we had just left mass and offed to the local bar for lunch and sorrow drowning. For reasons I may never understand Flash Gordon was on the telly as we walked in. I remember vividly watching Flash and Prince Barin whip each other while locals milled about the bar grumpily, It was a surreal experience, but so was Flash Gordon.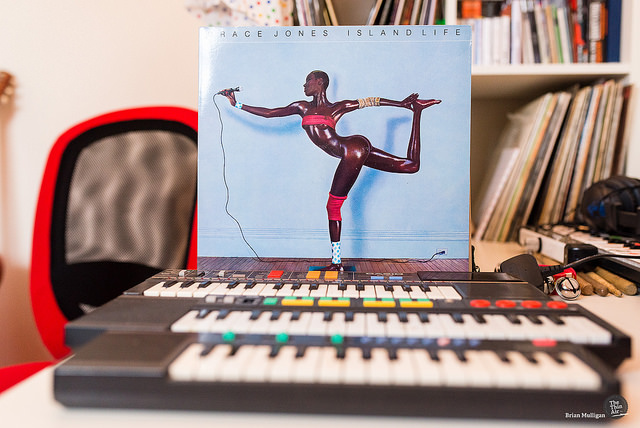 Grace Jones – Island Life
Grace Jones is an Amazon god, future battles will be fought in her name and churches shall be built in her honour.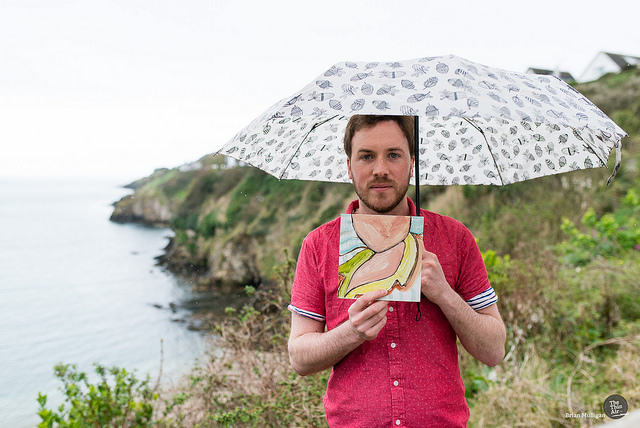 Tandem Felix – Ryan Hoguet 7″
Tandem Felix are an excellent band deserving of all the attention currently being lavished upon them, what matters most of all however is that i have a hand painted, limited edition 7″ of theirs. I'm sitting on a goldmine – I can retire off this baby.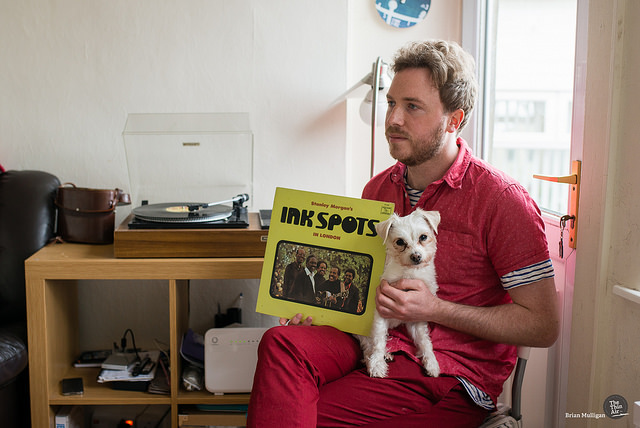 Stanley Morgan – Ink Spots Live in London
My grandmother, Uncle and Aunt picked up this vinyl after a live show from Stanley Morgan and co. the story goes that they were pretty much the only people in the audience that evening, but the band were ever so gracious, even going as far as to sign the vinyl for them. Stanley Morgan himself wrote "hurry back to Hawaii, Ink Spots, 'Hanna', Stanley Morgan'' then wrote the date 8/8/81. The vinyl lay in a stack for a couple of decades until I dug it up and discovered the signatures. "Holy heck,' I thought to myself, "I could be on to a few bucks here, won't be needing this Tandem Felix 7" any more". But before throwing the Ryan Hoguet vinyl in the bin I decided to do some research on Stanley Morgan, first of all it is claimed on the vinyls sleeve that he sang with the ink spots for 43 years, which is frankly an incredible achievement, so you'd think he'd be mentioned on the Ink Spots Wikipedia page, wouldn't you? He is in his bollocks, which begs the question, who the hell is this guy? Here's a lazily copied and pasted answer to that question.
Starting in 1954, groups calling themselves The Ink Spots sprang up all around the United States. Some groups contained original members Charlie Fuqua or Deek Watson, but most had no ties to the original group whatsoever. Many groups claimed to have the rights to the name, but no one did. Still, lawsuits were filed between various groups and there was great confusion as to who owned the naming rights. Some groups avoided lawsuits by naming themselves "The Fabulous Ink Spots", "The 5 Fabulous Ink Spots", "The Famous Ink Spots", "The Amazing Ink Spots," "The Original Ink Spots," and more. From 1954 to the present, more than 100 groups have used the name "The Ink Spots". So you could say that Stanley Morgan was basically a con artist who duped my Grannie, Auntie and Uncle in Hawaii, but to his credit, the album is very nice.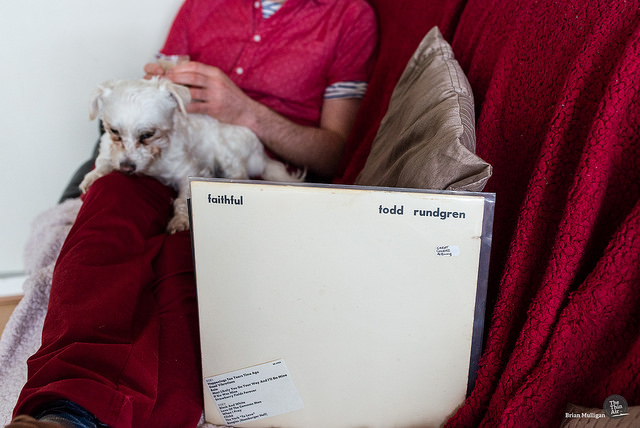 Todd Rundgren – Faithful
Quite why Todd Rundgren decided to release a covers album at the height of his powers is beyond me, but predictable is certainly not his modus operandi. While obviously not showcasing his incredible gift for pop songwriting Faithful instead showcased his just as incredible gift for production.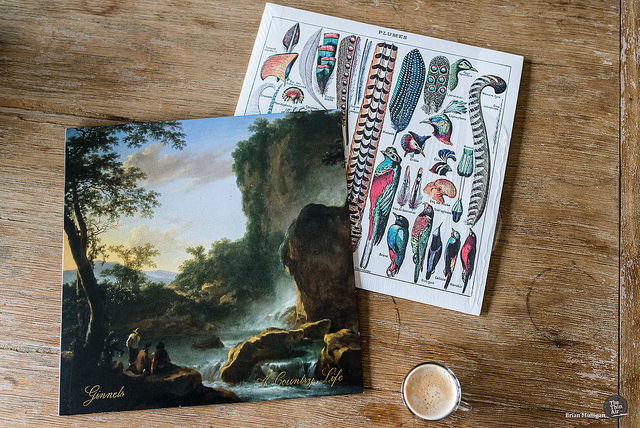 Ginnels – Plumes/A Country Life
There is no greater practitioner of jangle guitar pop in this country then Mark Chester AKA Ginnels. He is an ill-tempered man, but through Ginnels he has provided us with a most jangly tonic.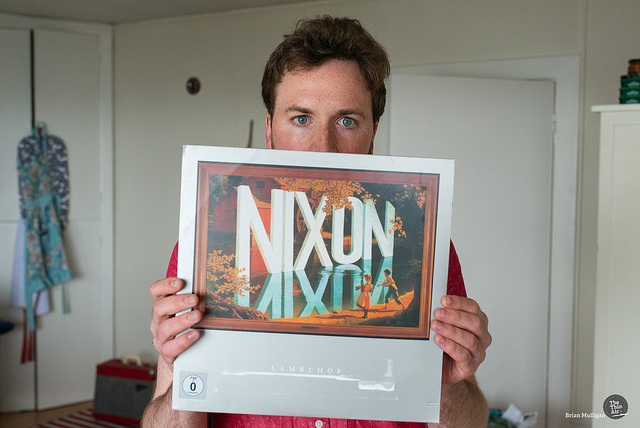 Lambchop – Nixon
I spent a week in Spain with my dad and his friend Davey some years ago, I'm not sure why to be honest, this was his yearly 'buddy trip' and I guess they were down a member. I spent a great deal of this week glued to a large Phillips CD player listening to Nixon with a cheap pair of headphones. This was not to long after I had started attempting to write songs, not knowing what to do I would go to one of the many ex-pat bars, drink really unpleasant draft beer and write pretentiously into my ledger. It's what Hemingway would have done, right? Predictably, I wound up mostly hammered having written nothing, but at least I had Nixon to keep me company.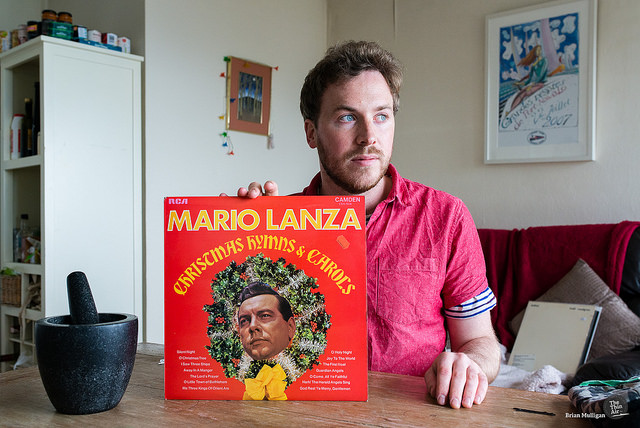 Mario Lanza – Christmas Hyms and Carols
Mario Lanza was a complete nutcase, the cover of this vinyl alone is enough to unsettle, his disembodied head lies in the centre of a wreath, his hair flecked Jimmy Stewart like. He sings with an intensity that unsettles where as Christmas songs are traditionally meant to warm the cockles. Nevertheless I love throwing this record on every festive season, but always keep one eye over my shoulder.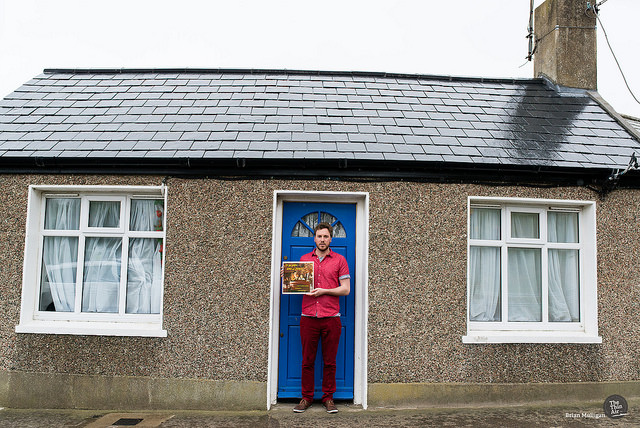 To The Tables Down at Mory's – Songs for Getting Together, Drinking Beer and Raising Hell
Parties sure have come a long way since the old days, this particular release came about just around the time Elvis and his swinging hips helped usher in the teenage movement, lessening the appeal of men in tweed jackets singing 'Sweet Adeline' in four part harmony. I actually put this record on in the morning as I find it relaxing – raising hell indeed.
Paddy Hanna's new single, 'Austria', is out May 11t 2015 on Trout Records. Pre order here.