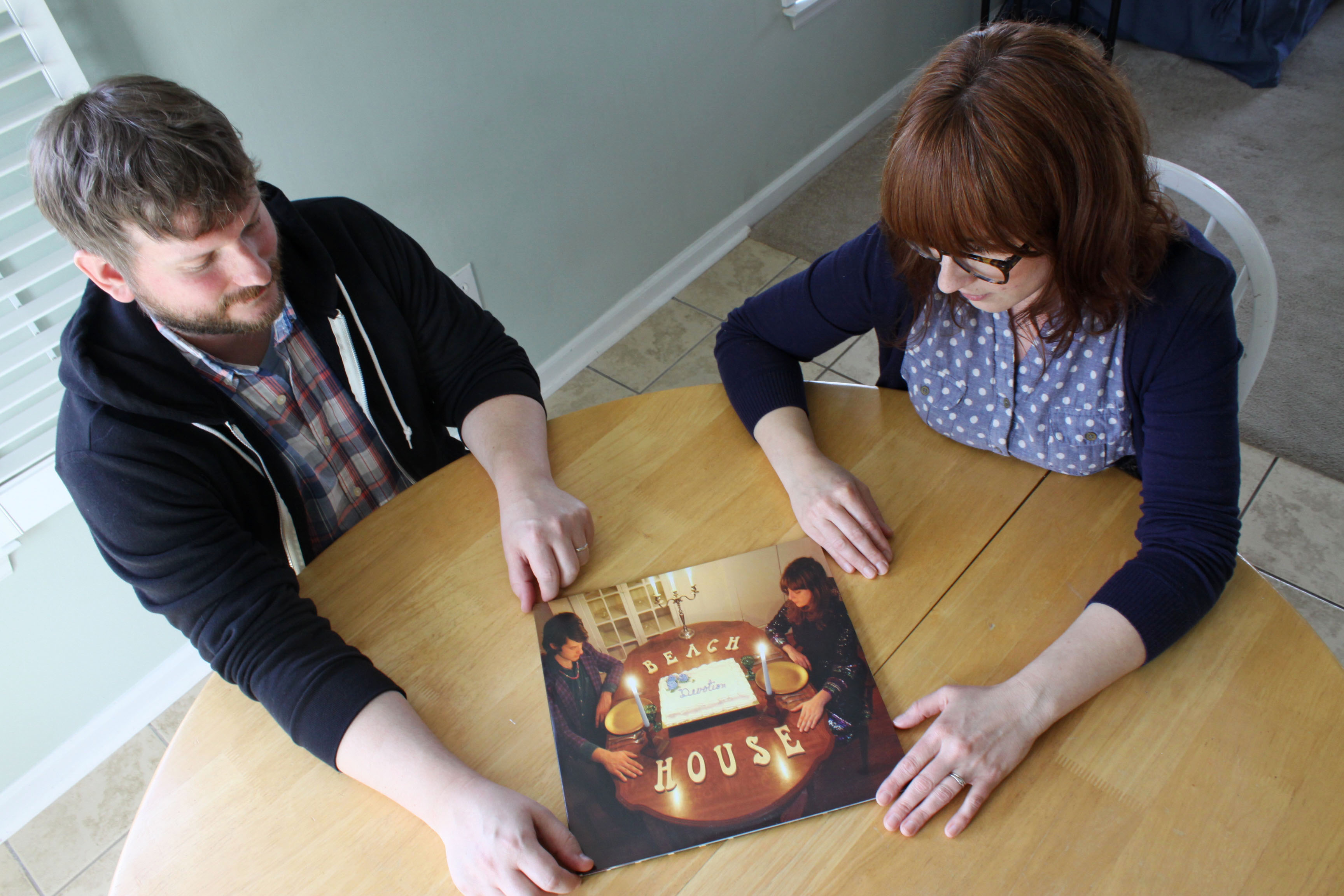 In this installment of Track Record, we hang out with Kim and Jarod from South Carolina based dream pop band Tape Waves as they select their favourite records from Beach House to Brian Wilson. Photos by Jen Stevens.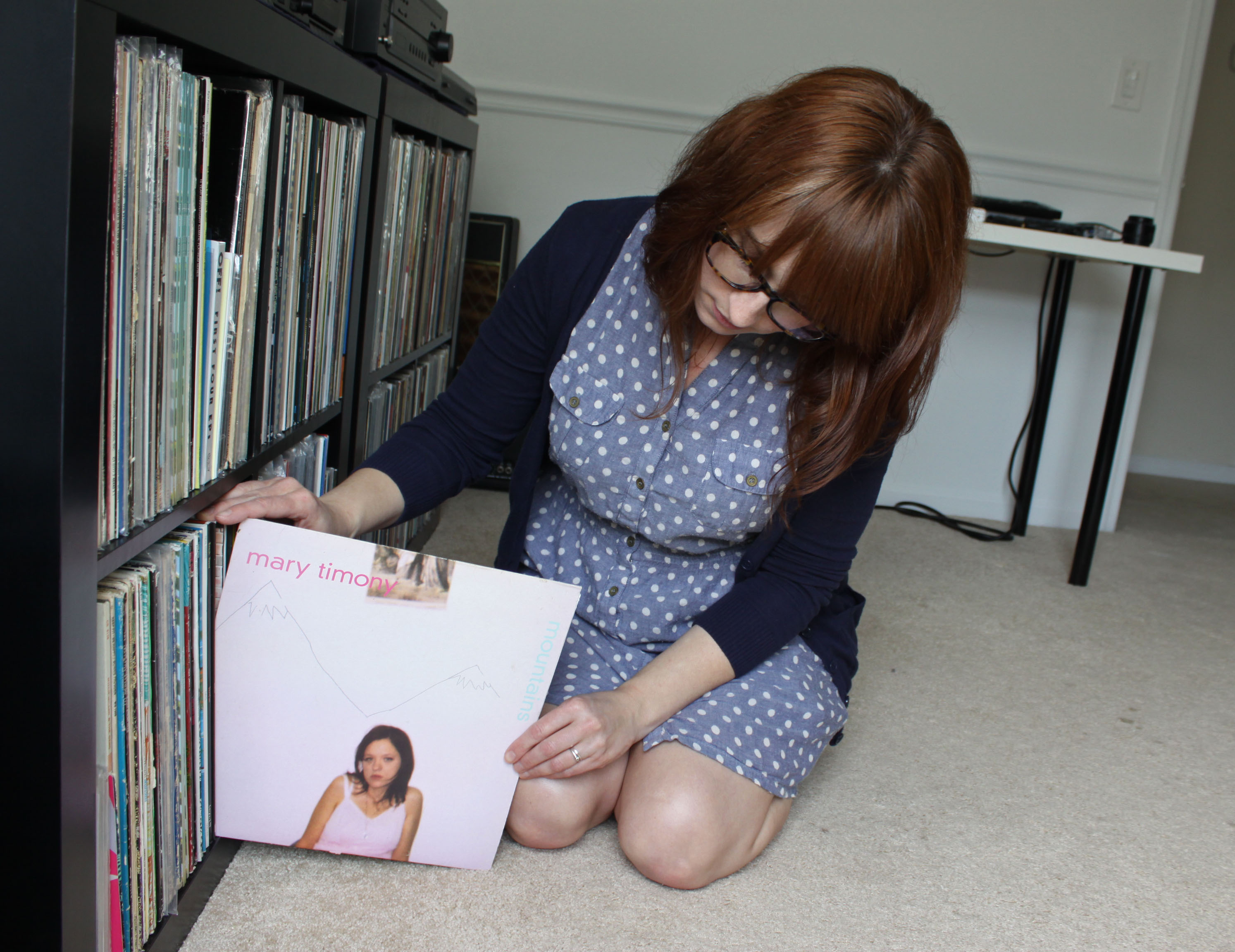 Kim
Mary Timony – Mountains
This is one of the first LPs I ever bought. I bought it my first year of college. I had been listening to Helium all through High School and when I got this album I felt like it was such a transition for Mary Timony. There are more simple songs with pianos and keyboards, and less guitars. Helium always sounded magical to me, but this record really sounds magical. I love 'The Bell' and 'The Hour Glass'.
Eternal Summers – The Dawn of the Eternal Summers
I love both 'The Dawn of the Eternal Summers' and 'Silver' by Eternal Summers. Both albums have sweet indie pop songs with clean toned guitar and simple drums, which is all you need for a good song. This record has a lot of my favorite songs by the band, including 'Lightswitch' and 'Secret Language'. I love these early albums because it sounds like two friends hanging out and writing songs with just a guitar, some drums, and some great vocals and lyrics. Plus, they can switch from sweet indie pop to punk in the blink of an eye.


Katie the Pest – Other Cities, Other Girls
This is a test pressing record that I was lucky enough to get from the band, but the vinyl is not available for purchase now. Luckily, you can get the digital version on Bandcamp! These songs were written and recorded in 2007, but then remixed and re-mastered last year. I owe a lot to this band. I discovered them on Myspace (haha) years ago and was so influenced by her reverb-y vocals. Her songs like 'Tropic of Cancer' and 'Baton Rouge' set the wheels in motion for the kind of songs I wanted to write years ago.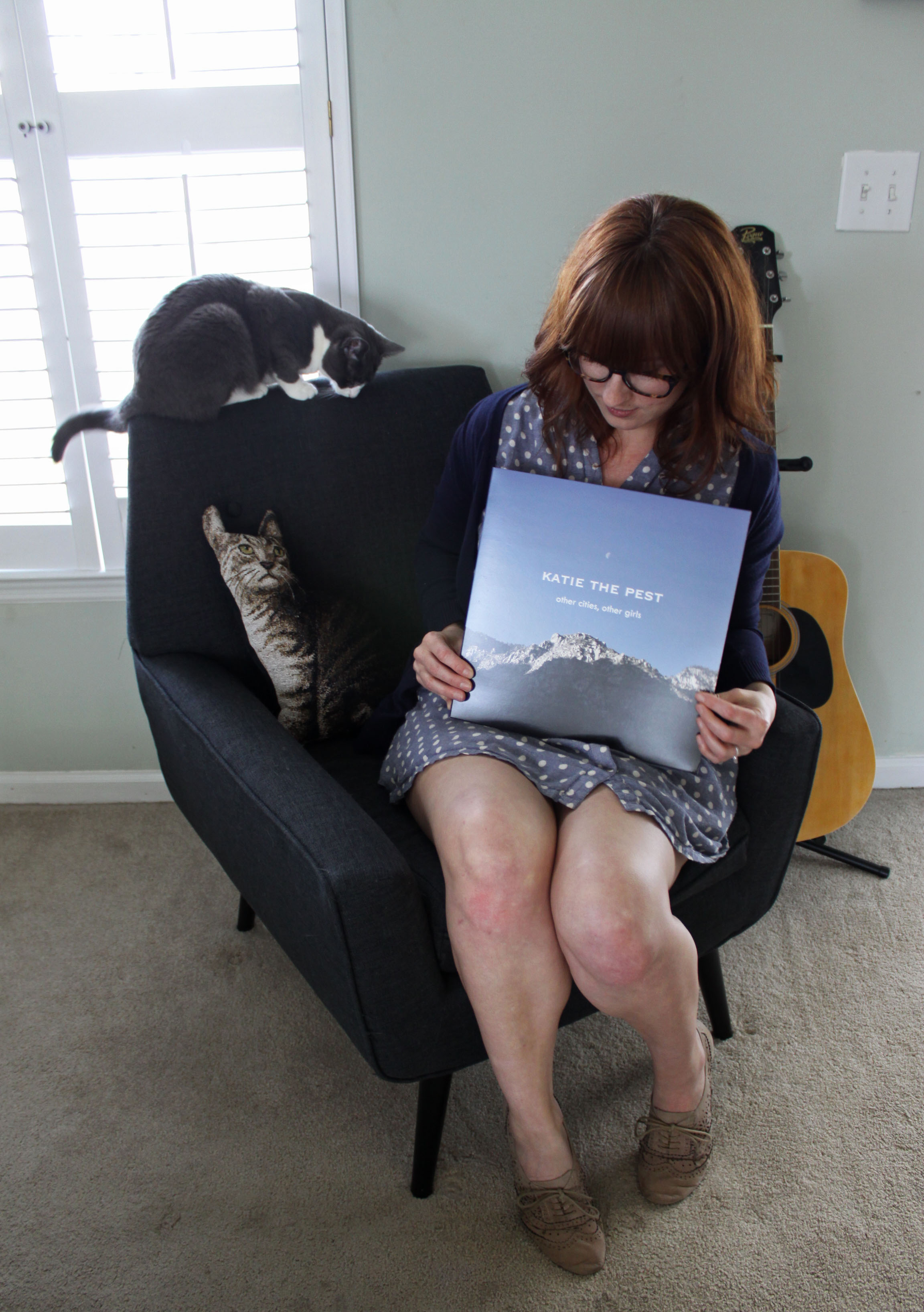 The Aislers Set – How I Learned to Write Backwards
Someone gave me this album on cd because they said they think I would like it more than they did. (They were right.) I was so happy when all of The Aislers Set albums were repressed on vinyl last year! I ordered How I Learned to Write Backwards because it's my favorite album of theirs, and it's on translucent green vinyl. It's kind of like that beautiful piece of green sea glass that Charlie from It's Always Sunny in Philadelphia finds on the beach in New Jersey. Anyway, when it comes to songwriting, Amy Linton is a genius. 'Emotional Levy', Mission Bells' and 'Melody Not Malaise' are my favorite songs on the album.


Beach House – Devotion
The first Beach House song I ever heard was the single version of 'Used to Be'. I wanted to hear more of their songs immediately, so I downloaded Devotion. I listened to it over and over. It was like listening to the kind of songs I always wanted to write. I loved the simplicity of the songs with guitars, keyboards and organs over a drum machine. I bought the album on vinyl years later when Jarod and I were record shopping in NYC. It's my favorite album of theirs. I chose to play the first song on the album 'Wedding Bell' as my bridal procession when Jarod and I got married.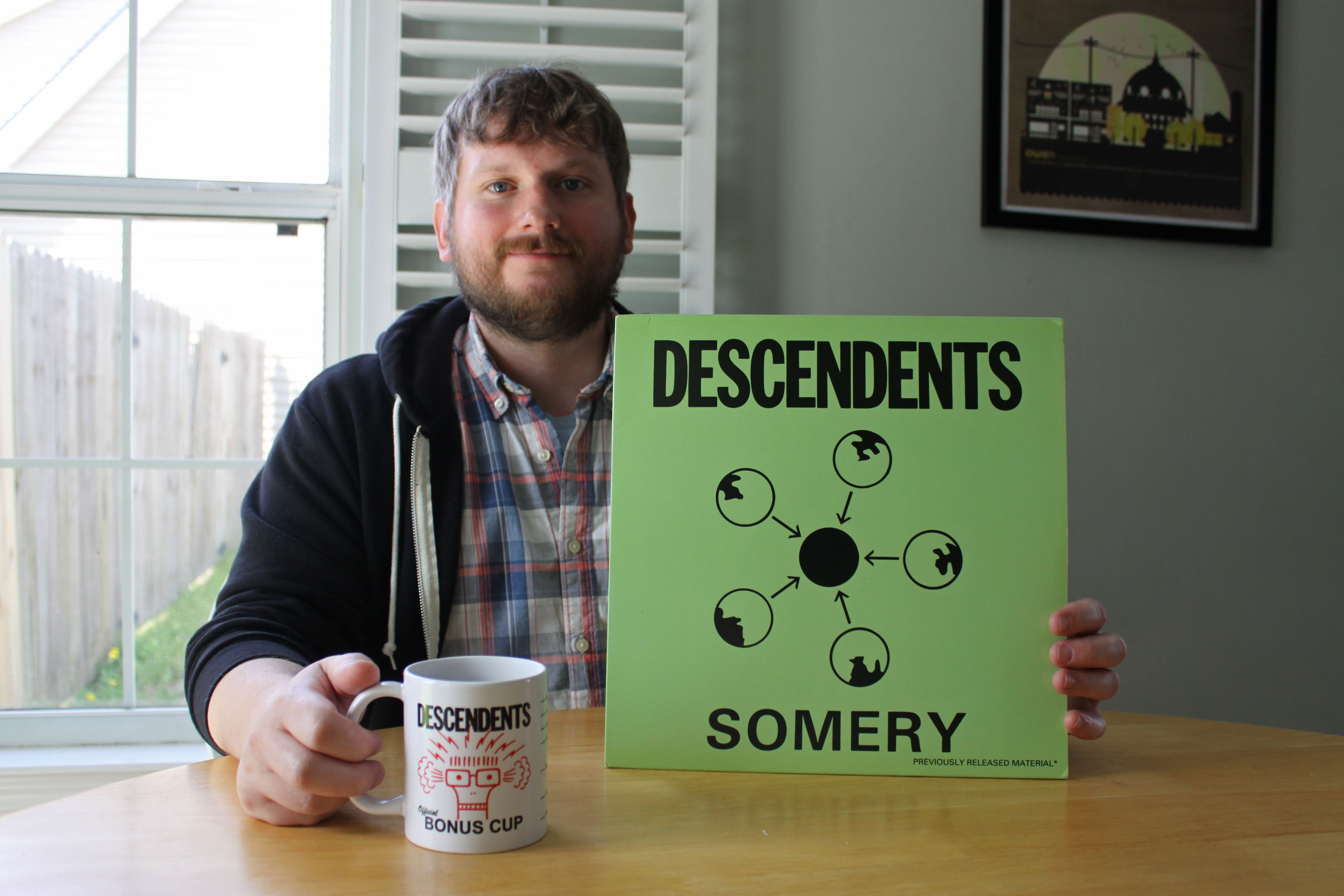 Jarod
Descendents – Somery
The Descendents have been one of my favorite bands for over half of my life at this point. Rather than having to decide which of their albums I like most, I'm just going to cheat and go with Somery; a compilation of 28 songs by one of the best punk bands of all time.
The Kinks – Village Green Preservation Society
My favorite Kinks record. I fell in love with it the first time I heard it. I found this and a copy of Muswell Hillbillies at a record store years ago for really cheap. The covers have seen better days, but both of the records are in perfect shape. Wonderful record, one of my favorites.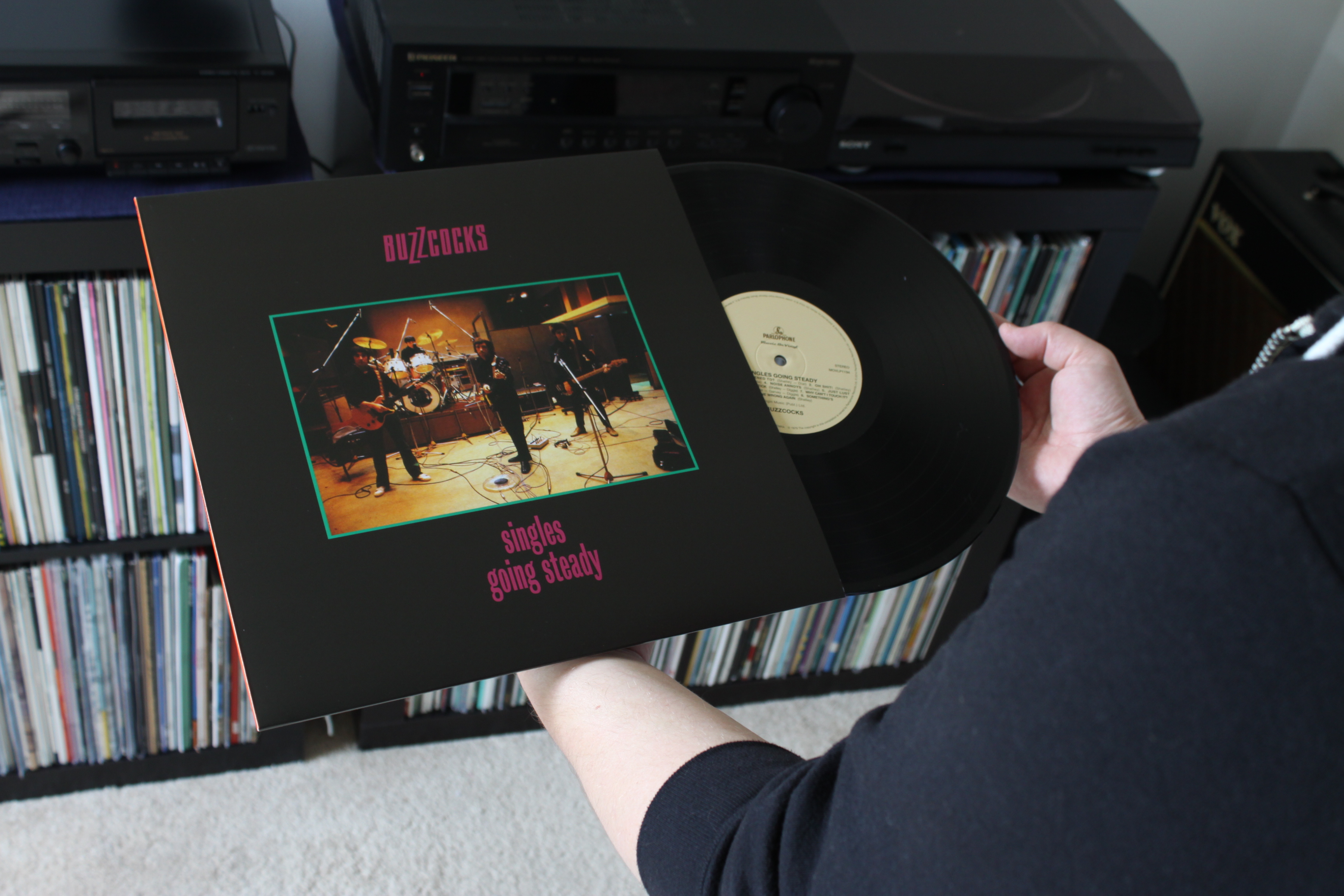 Buzzcocks – Singles Going Steady
A perfect record of catchy punk songs. Classic.
Ahmad Jamal – At the Pershing: But Not For Me
I have a relatively small jazz collection, I play this one quite a bit though. This record has a great feel. It's a live record from 1958 with a nice variety of really great melodic jazz.
Brian Wilson – Smile
It's a record that has such an interesting story, with the 37-year wait and all. Such a clean sounding recording, beautifully layered. A masterpiece.