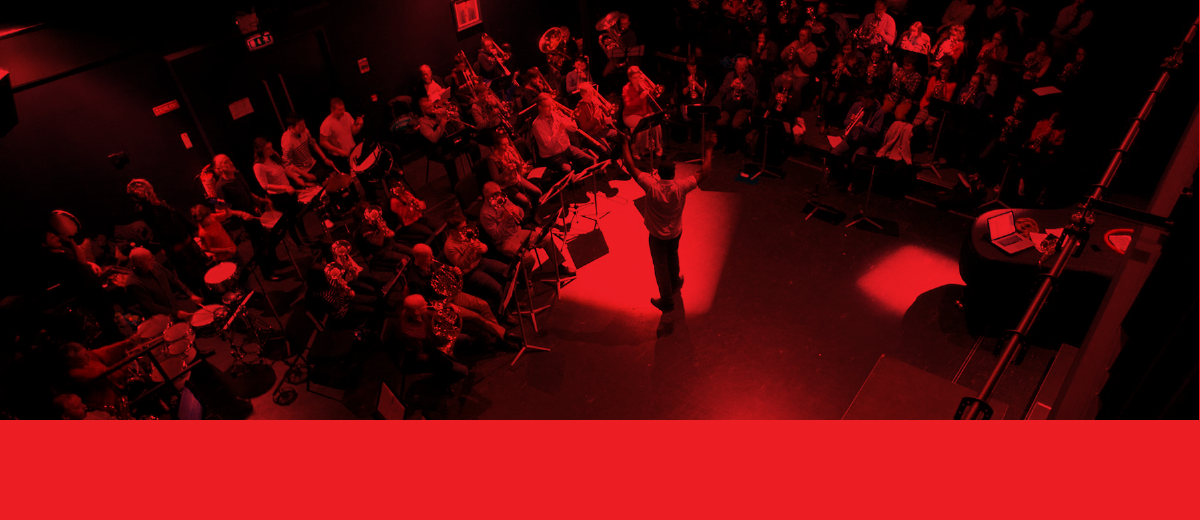 ANNOUNCEMENTS, REMINDERS AND SUCH: While concentrating on the various nooks and crannies of Cork City's multifaceted scene, this column does sometimes miss the major announcements. Our reasoning is that DIY shows do need the support and a specific platform, and most of the big festivals and events are already sorted for national press. However, we'd be completely remiss if we didn't serve as somewhat of a reminder of what's going on around town, especially with tonnes of stuff on the way. Adding to our coverage of the Sounds from a Safe Harbour, 100/1 and other fests in recent weeks, here's a quick runthrough of Cork's ridiculously busy festival and big-gig scene over the next few months.
Cork Midsummer Festival was announced recently with an absolute rake of events encompassing music, theatre, visual art, food, discussion, circus, and family activities, over two weekends, the 12th-14th and the 19th-21st. Tickets to individual events are selling out fast already, and the full rundown of activities is here.
Cork Harbour Festival kicks off this year, and establishes itself with a full bill of maritime-themed goings-on. Saturday 30 May sees the Ocean to City Race, and Sunday 31 May serves as the Cork Harbour Open Day, while the 6th of June sees the Interfirm Dragon Boat Challenge take to water. Monday 1 to Friday 5 June is the festival week, and there's an absolute ton of screenings at the Gate Cinema, musical events and nautical-themed events, and all the details are here.
Two major gigs go down next month, with Mogwai playing the Cork Opera House on the 17th for their 20th anniversary, and Mastodon hit the Savoy on the 27th for their first Cork show since 2008. Mogwai have blazed a trail for post-rock over the course of the past two decades, setting the pace for the genre while staying ahead of their peers and contemporaries, with most recent release 'Rave Tapes' reaching into Krautrock influences and synth-led territory. Meanwhile, Mastodon are on a high after the release of most recent long-player 'Once More 'Round the Sun', the latest chapter in a distinguished body of work that brings together progressive rock with sludgy Southern metal and classic-rock influences. Mogwai is €27.50-€30 in, Mastodon tix are €28, both are on sale now.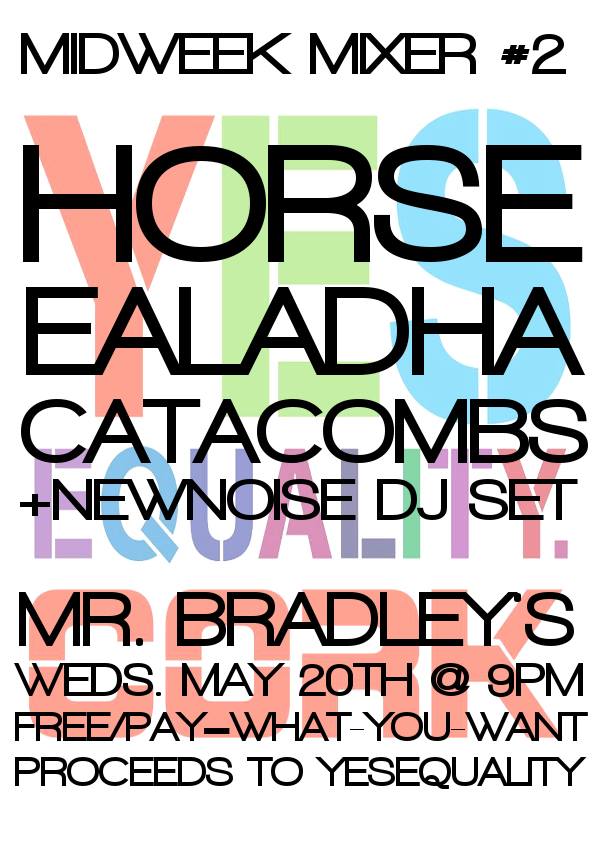 GIG GUIDE & STUFF TO DO: The return of storytelling and poetry night The Lightning Bug, tonight at the Everyman Palace, features readings and a Q&A with special guest actress, writer and comedian Tara Flynn, plus the return of all the night's previous special guests: Danielle McLaughlin, Madeleine D'Arcy, Sara Baume and Billy O'Callaghan, as well as music from Jack O'Rourke, fresh off supports for Sinead O'Connor and The Staves. Free in, with bucket donations to YESEquality Cork.
On the YESEquality Cork tip, us lot at the Midweek Mixer last week finally tied up our line-up for our fundraiser show for the cause, on Wednesday night. Joining previously announced headliners Horse and DJ NewNoise are ambient-metallers Ealadha and alt-rock quartet Catacombs, for a sweet night of tunes at Mr. Bradley's. Free/pay-what-you-want in, kickoff at 9 with all proceeds, as stated, to YESEquality Cork.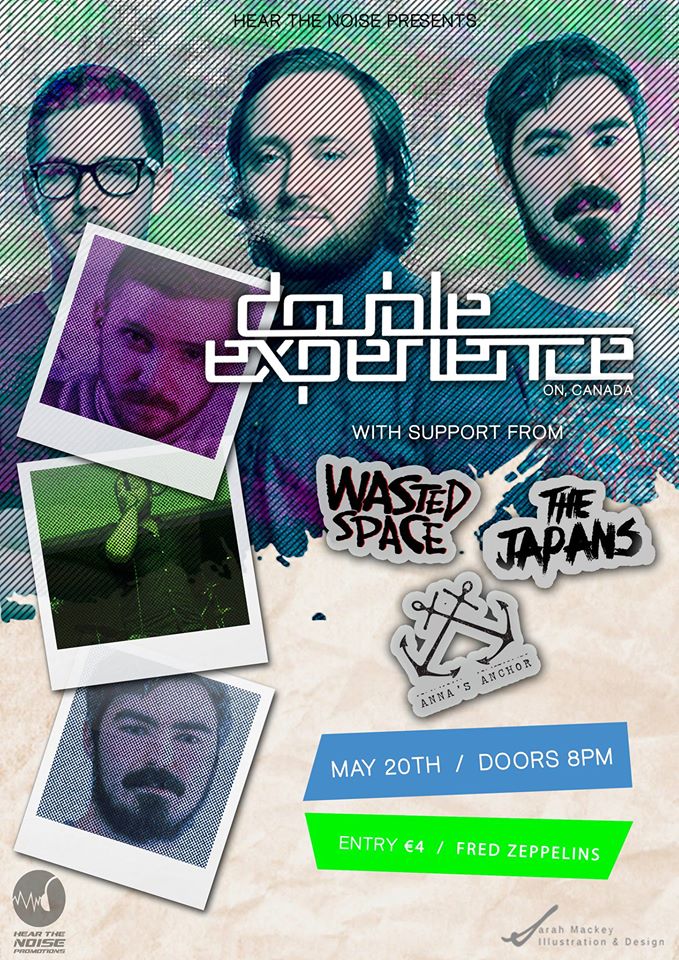 If the above line-up sounds a tad heavy for your own tastes, Hear the Noise has a pop-punk bill par excellence over at Fredz, with US nerd-rockers Double Experience headlining, supported by an all-local undercard including Wasted Space, The Japans and folk-punk lad Anna's Anchor. Doors at eight for an early midweek show at Fredz, four beans in.
Meanwhile, over at Coughlan's, long-underappreciated singer-songwriter Áine Duffy launches her new album. Debuting the new material without a backing band as has been her prerogrative, Duffy has taken to looping guitar and exploring her vocal range, pushing her artistic boundaries in the process. Kickoff at 9, €5 in the door.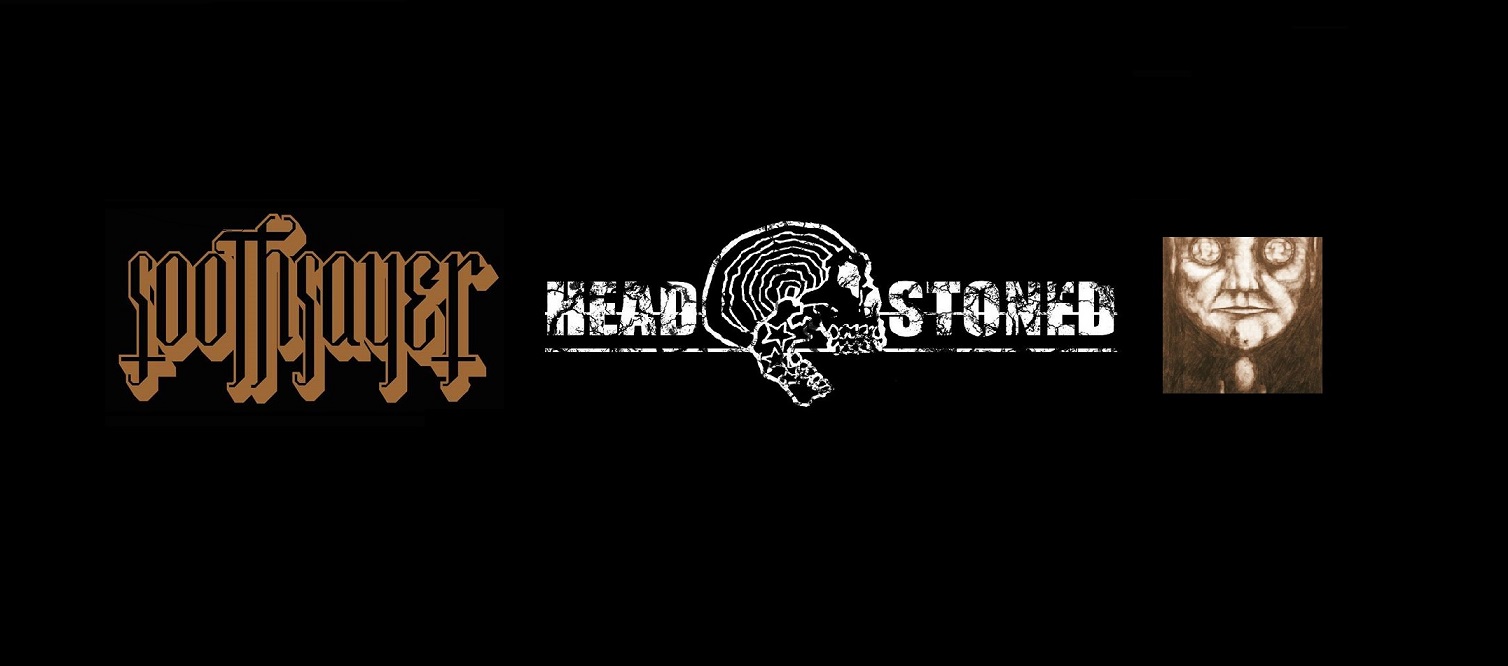 The sole big show on Thursday night also goes down at Mr. Bradley's, with a triple bill of metal headlined by Swedish groove-metallers Headstoned, currently on a jag around Ireland, and atmospheric doom metal-inflected noise unit Soothsayer, preparing for their debut EP, alongside relatively new grunge/alt outfit RAIN. Free in.
It makes for preparation for a hugely diverse and mentally busy weekend to say the least.
But most importantly, please, for the love of all that's good and logical, please get out and vote on the Marriage Referendum happening on Friday, before you start your weekend. All the goodwill and donations and fundraiser gigs in the world, as appreciated as they are, can't win an election: use your voice on an issue that affects everyone, and help make the change our generation has been ready for from the beginning. Vote Yes for equality, love, and progress.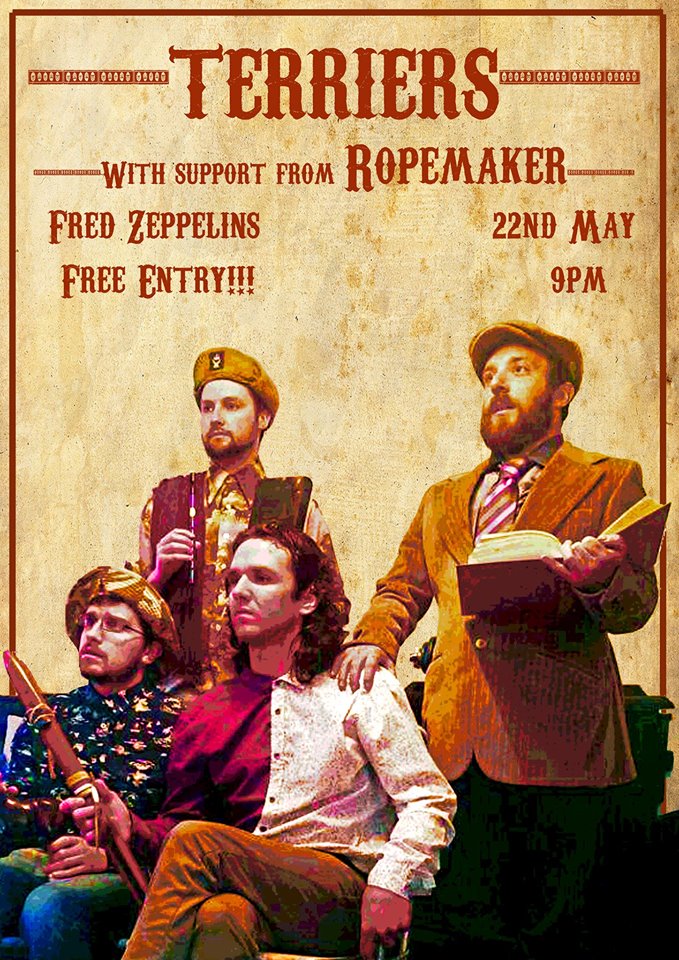 As mentioned a few weeks back, Arthur Russell's Instrumentals will be performed in its entirety on Friday night at the Triskel Christchurch by an all-star ensemble, including Peter Gordon, Rhys Chatham, Peter Zummo, Ernie Brooks and Bill Ruyle (all of whom have played in Arthur Russell's original Instrumentals ensembles, as well as Peter Gordon's Love Of Life Orchestra), plus Max Gordon, Gerry O'Beirne and Gavin Russom of LCD Soundsystem. Support comes from Foom label boss, Benjamin Freeney. €20 tickets, kickoff at 8pm.
Over at Fredz on Friday, Terriers will play what they have announced will be their penultimate show ahead of their coming dissolution, with support from Laois instrumental lads Ropemaker. It's a shame the lads have decided to part ways, and hopefully we'll have word soon on their official sendoff. Get in and buy CDs and merch, lads. Free in.
The Southern Hospitality Board have cooked up a sweet lineout for their new Sudden Club night at the Sextant on Friday night: Stone's Throw Records' MNDSGN lends heavyweight heft to a bill that also features funk improvisers STINK! and rising hip-hop collective ApocalypsE, as well as a DJ set from promoters Midnight Marauders. Kickoff at 9pm, a tenner in early bird, or €12 on the door!
Over at The Pav, to complete a packed Friday night in town, Evolution Drum 'n' Bass brings a diverse night of electronica to the table. Headliner THELEM has earned widespread recognition for building devastatingly heavy beats whilst always looking to create fresh and challenging directions for his music. THELEM combines pulverizing sub frequency architecture with a highly varied production palette, ranging from intensely dark and skeletal half step rhythms to the surging raw energy of more techno-influenced sound. Support comes from Mike Fate, Mark db, Kunai and more, kickoff at 10, with tickets going at €8 before 11, and a tenner afterward.


The big draw Saturday night is Villagers' return to the Opera House, as part of a run of dates to support 'Darling Arithmetic', their third album, released last month. The follow-up to Conor O'Brien's debut, 'Becoming a Jackal', and its successor, 'Awayland' – both hugely acclaimed and Mercury-nominated – is a solo-written, -performed, and -recorded album focused almost entirely about love and relationships. Tix are still onsale, €25 in.
Meanwhile, in what will hopefully be a night of celebration after the passage of the Marriage Referendum, the YES Cabaret swings along, "a night of high flying acrobatics, ballsy jugglers, and 'colourful' comedy", billed as "the most salacious, bodacious show you've seen yet from the Circus Factory crew", emanating from the Circus Factory on Albert's Quay by the Sextant. A tenner in, and strictly over 18s.
Sunday'll be a good day to wind down, whether it's heading to see the MADPride festivities at Fitzgerald's Park, or heading over to Coughlan's to support Music to Help the Homeless: the former sees an array of musical and theatrical acts hit the park to raise awareness of mental health and integration in society, and the latter's a sweet opportunity to pick up signed albums from a rake of Irish bands at charity auction. Get to either/both!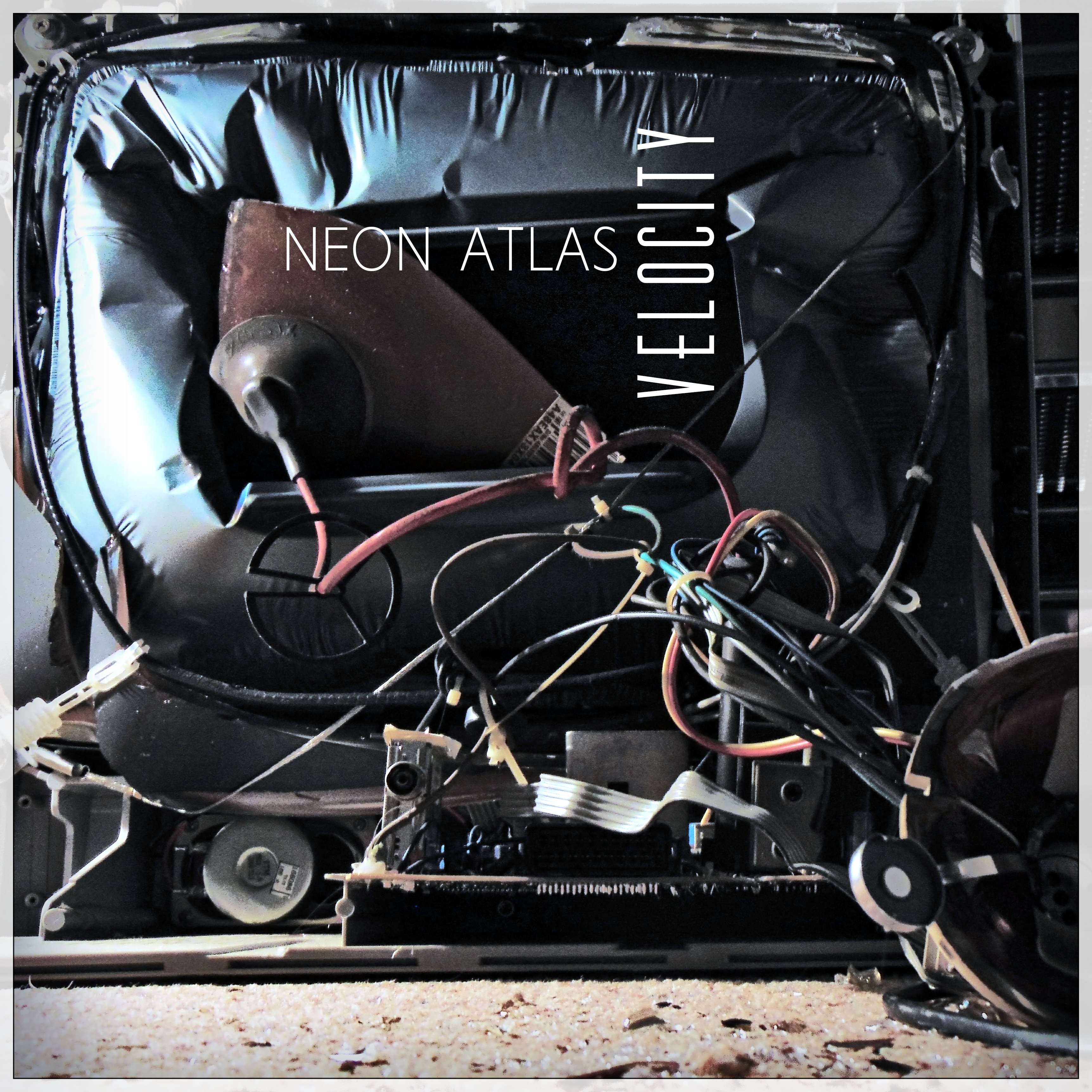 NEW TUNES: Alt-rock lads Neon Atlas released new single 'Velocity' on Friday, and launched it with a release show at Cyprus Avenue – the first single to be taken from their forthcoming second album, 'Graffiti Reality', due for release this July. Stream it here. Great stuff for fans of Weezer, the Pixies and the like, with more live dates en route!
That's it for us for the week. Tune in to room101radio.eu tonight at 8pm for Rebelstream Radio, two hours of new Cork tunes with your writer, and keep your eyes peeled for the new issue of the mag around town later this week. If you've got an event on, a gig, a new release, or any other artistic venture, get at me: mike(at)thethinair(dot)net. If it's Leeside, it belongs here!