Columns
Published on May 17th, 2015 | by Liam Doyle
0
The Hefty Fog: Metal Is Gay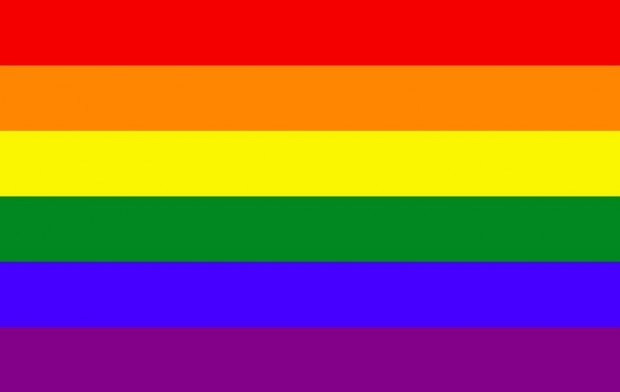 Heavy Metal has never and will never be a bastion for political correctness, nor should it. It's all about hyperbole on steroids, and if you don't get it, you don't get it. You'll fail horribly trying to change it. However, through all the goat cults, slopping entrails, corpse-bothering, and general rhubarb, the only thing that still shocks me about it all is the homophobia.
Now, Metal fans aren't especially homophobic, but when it does show up on the odd forum or comments box, it's pretty ugly, and it's hard to wrap your head around it. If anyone could for the slightest moment empathize with and relate to the discomfort that is caused by being singled-out and targeted for simply being yourself, it's a Metal head. If anyone has experienced the limb-biting dread as you step around a group of Reeboks, just waiting for one of them to pipe up or swing a fist wrapped up in its snotty sleeve, it's a Metal head. If anyone could, as an omnium gatherum of screwballs and heathens, take to the streets, take to the web, and organize gigs that proclaim 'we support marriage equality. We're a fair bit queer ourselves', it's the Metal heads.
I'm no spring chicken, I know that "Metal heads" is a terribly ambiguous one and not nearly as eulogized or cohesive as the "punks", but if ever there was a time to get involved in the bureaucratic tripe we often dodge, now is that time. Start the conversations, let them know where you stand, and make a difference on May 22 by casting your vote. Do it for your family, friends, future family and friends, and those strangers you'll never get the chance to meet but who need you profoundly. Do it for the humans that this will affect, not just because you might have shared experiences with them, but so that those experiences will not have to be handed down again and again. Make no mistake about it, Metal is gay, and there is nothing more Metal than change. And new music.
Domovoyd
Domovoyd fry away in your noggin with the kind of psychedelic heaviness that harks back to the old school Prog of the 1970s, but rarely do they stray from the darker side, Flower Travellin' Band side of the moon. The earthy, mellower tones often get lost in the sheer intrusiveness of their heavy trip sound, and this busy mother sucker covers a lot of that ground in its six tracks.
Monolord
Wasting very little time in following up from last year's debut, Empress Rising, Monolord keep their balance on the cosmic waves they rode in on with this truly sinister and immersive slab of moss. If bass-heavy mutant grooves and down tuned trampling is what you're after, this Swedish three-piece is where it's at.
Antigama
Antigama have been bothering the Polish Grindcore scene for 15 years now, and what better way to celebrate than by spewing forth some breakneck, caustic, bothersome Grindcore? As you might expect, The Insolent comes and goes like any good Grind record, but packs in enough sonic hammering and demented groove to fill you up. If this is your introduction to Antigama, then she's a good 'un.
CHAOS ECHŒS
Death, spirituality, and transformation coalesce as one abstract theme on this challenging first full-length by French sound magicians CHAOS ECHŒS. Transient is one of those experiences with all the potential to exhaust a listener by the second track with esoetric vibrations weaving scenes that oscillate between claustrophobic and cavernous. However hypnotizing, the constant atmosphere of advancing dread keeps a listener more captive than captivated.