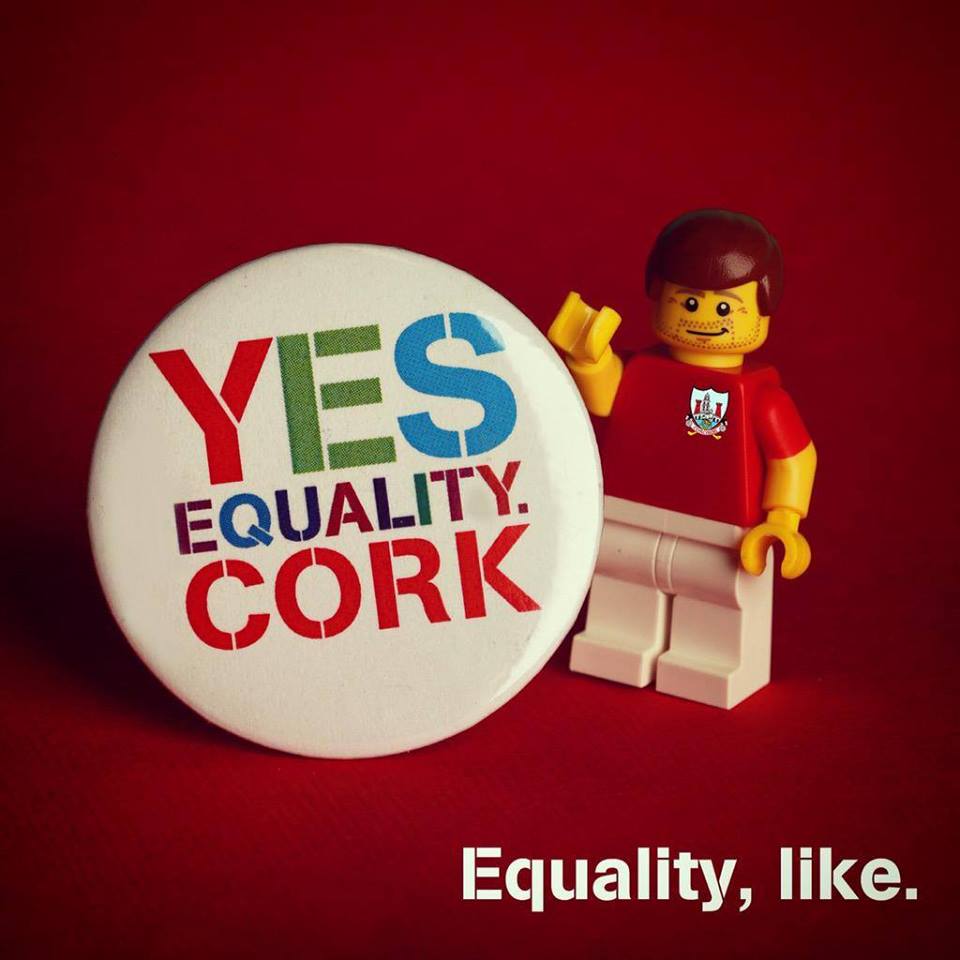 With May 22nd approaching, the marriage equality referendum is getting nearer, and YESEquality Cork is stepping up its campaign with a selection of events and rallies all over the city and county. Here are but a few of what's been announced/confirmed so far, bearing in mind there's a tonne of good stuff lined up for next week also. We'll update this column during the week with more info as we have it.
Tomorrow night kicks off proceedings with an open-mic night in a location to be announced (exciting!), while Wednesday night sees a public meeting in Youghal, at the Walter Raleigh Hotel and Thursday sees a public meeting in Clonakilty, with guest speakers and more. The music kicks off in earnest on Thursday night: Fred Zeppelins' plays host to CIT's Equaligig, a joint venture between the Music and LGBT socs, featuring the best of the Music Soc's lineups throughout the year, including metallers Pethrophia, punks The Audible Joes and indie-friendly ska lads The Japans. Free in, but donations encouraged. Over in Bantry on Thursday night, Organico Cafe hosts a who's who of West Cork's music luminaries, including Christine Deady, Míde Houlihan, and more. Doors there are 7pm.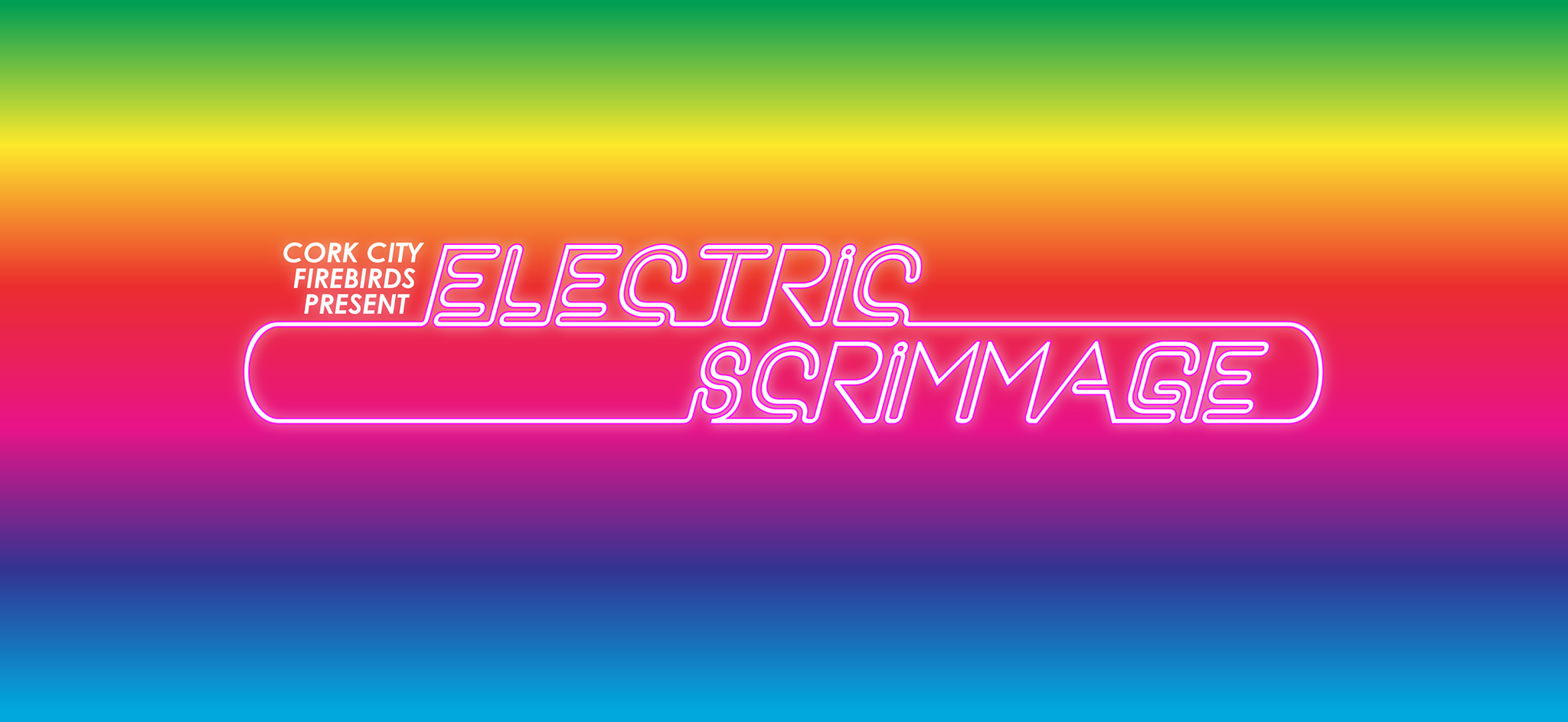 Gallagher's on McCurtain Street will be an all-day go-to on Friday, with a revolving line-up of bands & artists jamming from opening to close and all proceeds/donations going to YESEquality. On the same night, Kinsale's Folkhouse is putting on a shindig, with DJ sets, and live funk and soul. Sunday rounds off the music for this week with Cork-based soul veteran Karen Underwood and band hitting the Woodford for a set. Meanwhile, Cork's erstwhile roller derby champs, the Cork City Firebirds, are hosting their Electric Scrimmage event at Littleisland Sports Complex, as LGBT* skate-shredders The Vagine Regime take on a mixed team representing Straight Up for Equality. It's free in for spectators, with all manner of fundraising and "other" antics in store. Afterparty with tunes and such to be announced.
As is the nature of campaigns, more events will be confirmed and announced throughout the week. Keep it here for all the info…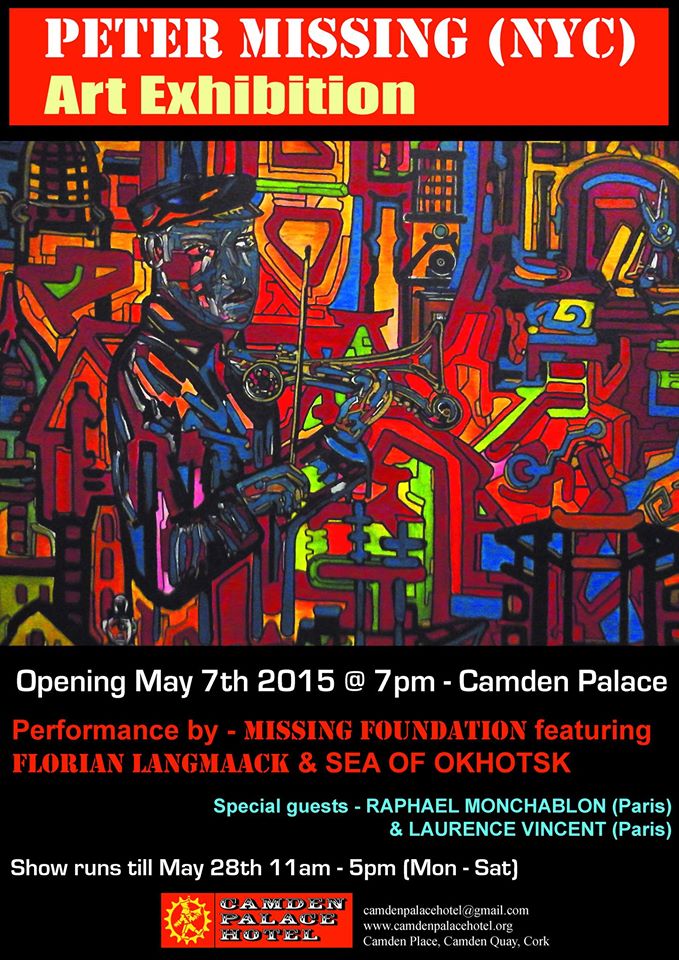 French blackgaze pioneers Alcest stop in Cyprus Avenue tomorrow night as part of a tour for new album 'Shelter', which sees them expand from their metal roots to take in an entirely more ethereal atmosphere, with more prog-inflected structures and ventures into post-punk immediacy in places making for an expansion from their influential back-catalogue. Tickets are 20 beans, and available from the usual shpots.
Street-art legend and industrial/noise forebear Peter Missing has been an artist in residence at Camden Palace Hotel the past few weeks, and has been exhibiting and gigging around town. The centrepiece exhibit of his stay here kicks off on Thursday the 7th at the Camden. An esteemed artist who draws equally from early graffiti and ancient symbolism, his work is on display & in the collections of many museums & institutions, such as The Getty Institute in Los Angeles, The Guggenheim, The Whitney Museum of American Art & The Museum of Modern Art (MOMA) in New York and The Victoria & Albert Museum, London. As well as the opening of his exhibition, Missing will collaborate with former Missing Foundation bandmate Florian Langmaack on a set of the band's material, with support coming from improv noise/drone titans The Sea of Okhotsk.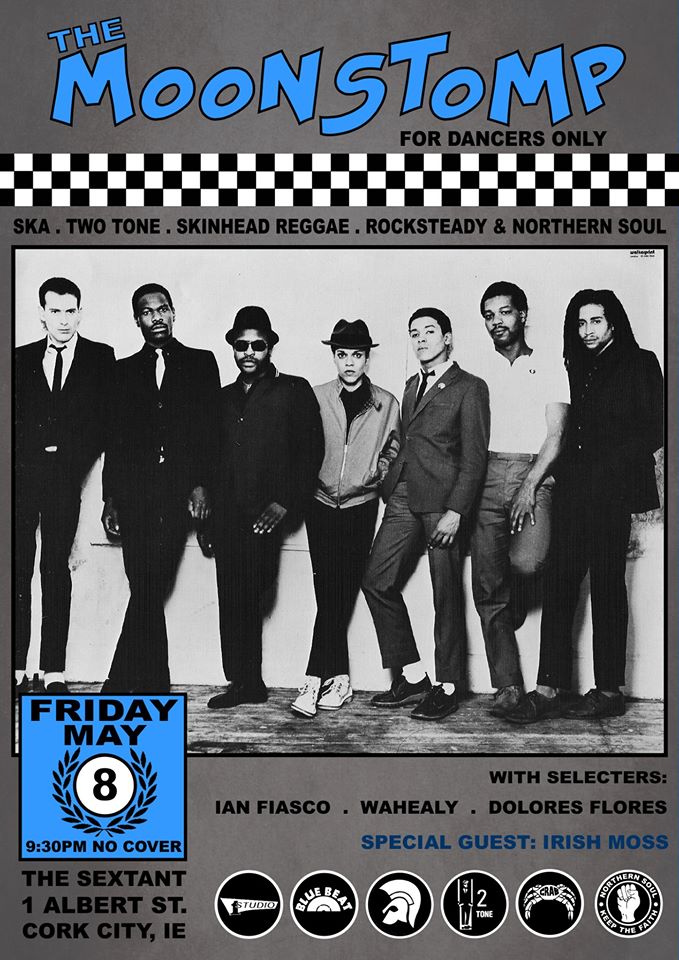 Cyprus Avenue will have a busy Thursday of it, with two big shows happening both in and out of the venue. Over at Cyprus itself, Australian electronic/pop prodigy Kate Miller-Heidke will be performing tracks from new album 'O! Vertigo', the record-holder for quickest/biggest crowdfund album in Australian history, as part of a European tour before settling down to finish a new piece for Opera Australia. Meanwhile, in McCurtain Street's historic Everyman Palace theatre, highly-rated folk siblings The Staves give a live excursion to Justin Vernon-produced new LP 'If I Was'.
Skinheads, mods and punks, rejoice: another installment of The Moonstomp is on its way this Friday. The night, which has boasted a quality and diverse mix of reggae, dub, ska, rocksteady and Northern Soul since its inceptions, moves out to the quays, emanating this month from The Sextant, with the regular selecters Ian Fiasco, Wah Healy and Dolores Flores joined by special guest Irish Moss. Free in!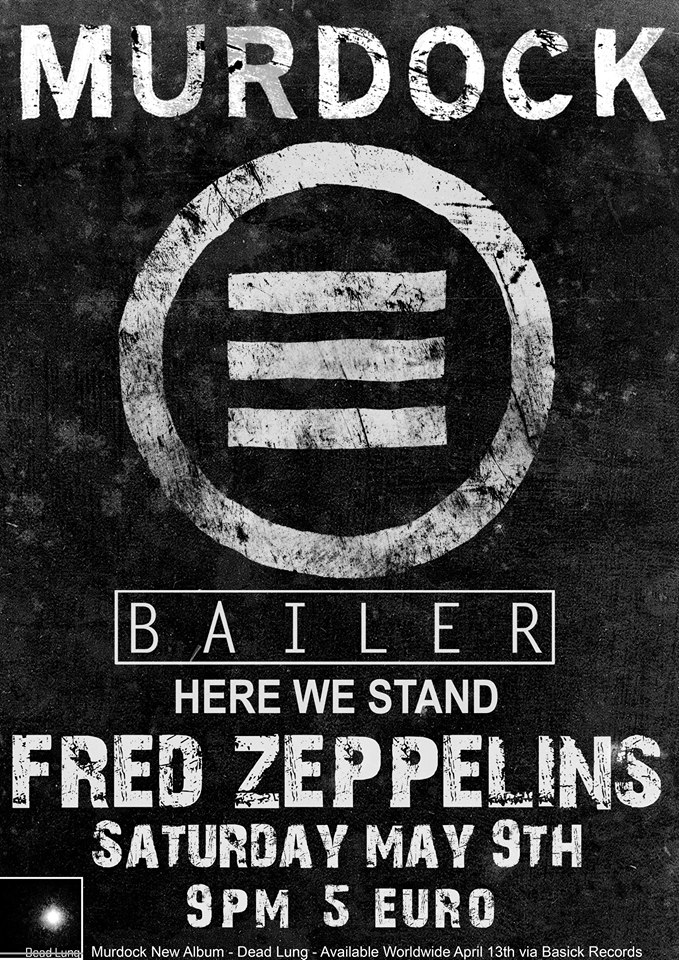 Newly-Basick Records-signed math-metallers Murdock have unleashed third album 'Dead Lung' to a torrent of praise from various music press, and the technical trio will be taking it to Fredz on Saturday night, following a by-all-accounts bonkers outing at Noisefest in February (which saw one lad hospitalised!). In support will be fast-rising hardcore outfit BAILER (who have a new single due shortly) and hard-working metalcore quartet Here We Stand. Fiver in, with tickets available at PLUGD & Fredz.
Saturday night is busy elsewhere too, with techno legend Jerome Hill and London-based producer Defekt taking part in Cyprus Avenue's Bastardo Electrico night, joined by B.E. regulars Jamie Behan and Warren Knowles, while up at Bradley's on Barrack St, a trio of acoustic sets makes for altogether quieter fare, with Colm Fitzgerald, White-Line Fever and Sara Ryan.
That's us for the week. Stay tuned for YESEquality updates, and if you've got any events, exhibitions, releases or other creativ excursions, get at me: mike(at)thethinair(dot)net. If it's Leeside, it belongs here!