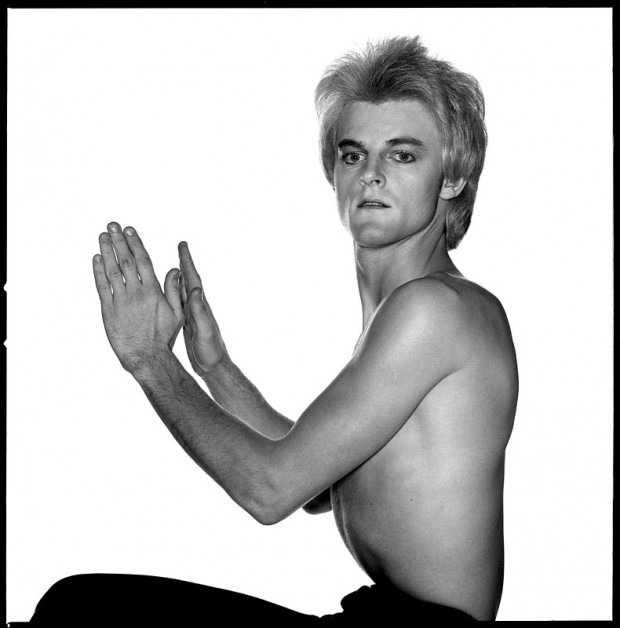 Ahead of the legendary English drummer's appearance at Belfast's Cathedral Quarter Arts Festival's Marquee on Friday, May 8, Mike McGrath Bryan chats to Mick "Woody" Woodmansey, best known for his work with David Bowie and the Spiders from Mars.
Hi Woody. You played on four of Bowie's most influential and important records. How did you come into his fold, so to speak?
I had played with Mick Ronson in a band called The Rats in the city of Hull, East Yorkshire. We were a blues based progressive rock outfit playing on the University circuit, supporting major acts at that time, plus we had a really good local following. We did have one attempt at creating a full Yorkshire band. We had secret rehearsals with The Rats and Robert Palmer on lead vocals. It actually sounded amazing but was stopped by his manager at the time who Robert owed money to. In 1970 Mick left the Rats and moved to London to join Davids band called Hype. David called me a few months later and said, "Mick says you are a really great drummer and I want you to come down to London and join the band and live with us at Haddon Hall in Beckenham". I didn't really know much about him at this time. I'd seen one poster of him with an afro and it was for a folk festival somewhere near Hull. I hadn't noticed 'Space Oddity' as it wasn't my area of music. I was never a folk fan – not enough drums! So I left Hull and joined the band at Haddon Hall.


The Man Who Sold the World album was the beginning of the Spiders from Mars lineup and setup, but much debate exists over who wrote what – Bowie is credited as sole songwriter for the record, anecdotal evidence suggests it was a jam album. Can you shed any further light on the subject?
Technically all the lyrics were David's and the basic song chords. He had just got married to Angie at the time we went in to Advision Studios in London and was kind of preoccupied. Tony Visconti was the producer and bass player, Mick on guitar and myself on drums and percussion. Yes, most of the tracks were created in a jam situation; we just kept throwing in ideas between the three of us and then kept playing until it sounded good or started to take shape. I think there were a few missing sections on some songs and either Mick or Tony filled it in. But the basic song was always there. Although due to his preoccupation David wasn't around as much as he should have been.
Amid all the talk at the moment of Kurt Cobain and the Montage of Heck documentary at the moment, have you thought about the importance 'The Man Who Sold the World' to the generation that followed, and its part in the Nirvana legacy as well as that of Bowie and the Spiders?
I have always thought that 'The Man Who Sold the World' was the real start of the Bowie and The Spiders' evolution. It showed us the power we had as a three-piece. I think it was the first time
David had stepped into the real rock and roll area, and the songs were him writing with no compromise; no attempt to be commercial. They were what he wanted to say at the time and there was a passion. I think it was a little bit before it's time in content especially lyrically – some dark shit – but we were into it. A few of the themes and references on that album came up again on later albums. But they probably were more accessible – they didn't take lots of listens to understand.
When you are creating an album you don't really have your attention on "influencing others. You are just trying to do what you think is the best you can do at the time with the idea of putting across the messages of the songs in a way that you feel sounds right as a band. It is nice when you find out later that what you did inspired or influenced other artists.
Hunky Dory was a further, yet more lateral, move into bolder, more artsy territory, via pop and folk. What was it like to be around Bowie as he was arguably edging into the form of his life as a creator?
I think all David's past albums and creative adventures like mime, theatre etc. were his personal search for what he was as an artist. The final missing pieces were probably a good band who could help put the songs across. The Spiders filled that gap. On the song-front he had been over to the US and soaked up some of the bands that were around at that time, like The Velvet Underground, Neil Young and Crazy Horse. I think it was an inspirational trip for him. I always thought Hunky Dory was David as a writer saying I'll show you I can write songs in any style on any instrument I choose and I can write hits. It was almost a songwriter;s album. Everything he wrote in that period was amazing. As a band we were going through a few musical changes. The concept of 'less is more' was something we were playing around with at this time, kind of streamlining how we created a track. A lot of his songs didn't need an overplayed, overblown approach. They just needed the right approach to bring them to life.


Ziggy Stardust arguably brought the concept-album into the mainstream, a sarcastic yet regretful commentary on the rockstar illusion, for want of a better term. Give us an insight into the atmosphere leading up to and being part of the sessions for the album.
There was only a couple of weeks between finishing Hunky Dory and starting Ziggy so we were still in the zone so to speak as far as recording. David had been writing through the whole period so we had heard the songs for what would become Ziggy. The intention was to make it a rockier album as it was hard to see how we could take Hunky Dory on the road. It was too mid-tempo and ballady. We kept the same approach of finding the arrangements that were simple generally, apart from some of the string parts. We only did a couple of takes of each song as David didn't like to do many takes. If it did get to 3 or 4 takes the atmosphere was not good, so we learnt to get it together really quickly. This approach definitely helped it meant you captured the newness of the song's creation – they sound edgy and fresh. We realised by the time you get to the 3/4 even more takes, you are kind of copying yourselfm not creating. We always went for the feel and atmosphere on a song as opposed to the technical correctness.
How do you feel about your place on the record, especially seeing it with both the benefit of hindsight, and how do you feel about the legacy it's left?
I am proud of what we created on all those albums. The joy was working mainly as a four piece band and being able to create music that we thought was good. I think there is something almost mystical about the process when it works like that. It's the combination of players that are able to be on the same page and apply their individual skills as a unit. The result is bigger than the parts involved. The music appears to take on a life of it's own. It's almost not understandable.
A rush to follow the record up led to Aladdin Sane, with a similar character to Ziggy at the centre of it and a much more hard-edged sound, with a lot more diversions into experimentalism. What led to this progression, and was there a different expectation of the band following up from 'Ziggy'?
I think Aladdin Sane came about mainly due to the fact that David was writing whilst we were on tour, picking up on the different environments like US and Japan. We always played a lot heavier as a band when playing live so that sound had naturally developed, plus David never liked to repeat himself musically, as he has demonstrated throughout his career. Experimentalism was always a part of the process.


The Spiders reformed in 1976 for one album. Was there ever more planned output from the band past the first record?

At the time Trevor and I were looking at it as a longer term thing but it became clear that the personalities involved were not all on the same page.
Since your days in the Spiders, you've embarked on numerous solo and session recordings, in U-Boat, with the Cybernauts and 3-D as well as collaborating with Art Garfunkel. Having maintained some distance from the Bowie name and music for quite some time now, how do you feel about your time in the band, and did it influence or impact upon what came after it?
As I said I am extremely proud of everything I did as a Spider From Mars. I think every so often the music business needs a "kick up the ass". Before Dylan and the like and The Beatles and The Stones, bands didn't write their own songs so that was a major change. The 60's was a creative period; things got more arty and fashion was a big part of it. What we did was follow that tradition, really; the business got another kick and it liberated many areas that until that time were kind of dormant. It also liberated many of the fans who probably were inspired to follow their individual dreams and saw they could achieve them. It was a fantastic few years of achievement.
What's next for Woody Woodmansey and Holy Holy?

We have the album out and a tour in June and it seems to be expanding naturally, which is nice. We have had many offers to tour other countries so we are looking at those possibilities. We have 4 dates in Japan at the end of the UK tour so that will be exciting. Personally I like to be busy so I'm looking at doing another solo project as well as Holy Holy. I'd also like to join another rock band so I'm looking around at the moment.