Live Reviews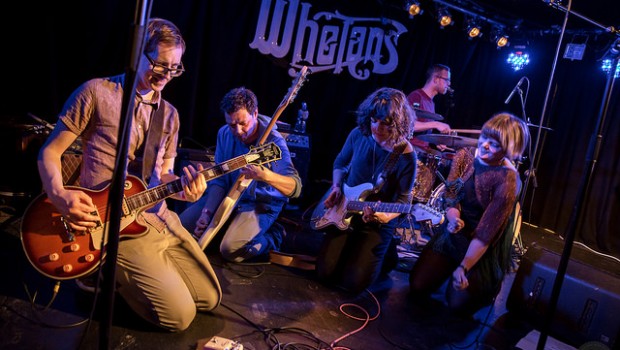 Published on May 6th, 2015 | by Brian Coney
0
little xs for eyes w/ Paddy Hanna @ Whelan's, Dublin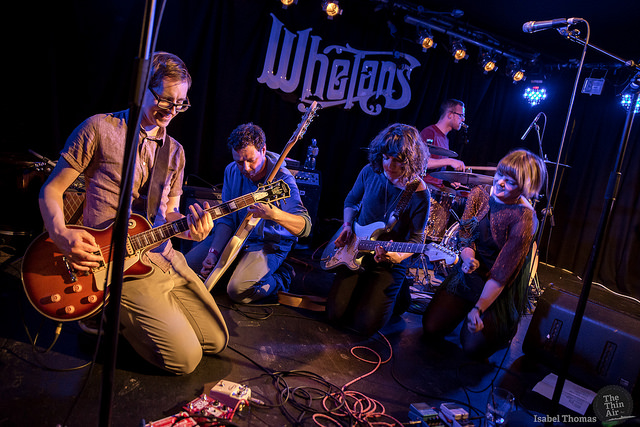 Kicking things off nicely is Paddy Hanna with his introspective, delicate folk. His greatest, and most striking strength is his voice, reminiscent of BBC's Jack Steadman, Alt-J's Joe Newman and even our own Conor O'Brien. His mellow, gossamer guitar playing may be lost on the early crowd who are yet to break from their tight circles and shadowy corners. But in Paddy, though no stage master, there's clearly something to like for lovers of the genre.
The crowd begins to grow. Mid week gigs are all the thing it seems. But then again, who wouldn't want to get out of the cold and rain, and the barely heated studio apartments to warm themselves on the tropical, supernova of Little xs for Eyes? With little hesitation the troupe launch into a set heavily based around tracks from their brand new record Everywhere Else. Not a departure from their previous work, on stage at least, the new songs are like a glorious concreting of form.
As they blast through tracks like 'Summer Stay' and 'Love Gets Lost' it is easy to get lost. Lost in love, but in time as well. Is this space age synth pop? Yet it sounds awfully like 2007, that is, except for when it doesn't. It's music looking backwards and forwards; Los Compensinos and Futureheads here, Metronomy, Electric Youth and Best Coast there. Kind of.
The spritely, poppy bass lines have as much to do with Altered Images as any modern post-rock act. Ok, that's the comparisons over. What we have here is happy, cruising, geniusly crafted instrumentals buoyed by glorious, frankly breathtaking group vocal harmonies. A hallmark of the band, these are neither gimmicky nor are they shoehorned in for an aesthetic. As if that isn't seduction enough the whole thing is supplemented by the king of instruments; some sexy xylophone.
With the group joined by previous member Lucy Jackson the energy jumps up a few kilojoules. Everything is good. Even when the songs strike a melancholy note they are strikingly un-apathetic. A deeper listening of their new record may expose some other elements but live the songs are bracingly feelgood.
Occasionally the mix on the main vocals get lost amongst the weight of the instrumentation but it's a minor issue, and certainly not a crippling one. With so much going on at once it's a wonder it wasn't worse.
No encore, no problem. Mid-week blues suitably demolished and an inner heat that has nothing to do with temperature the crowd depart. Sure, the weekend is right round the corner. Eoghain Meakin
AAA Photos by Isabel Thomas