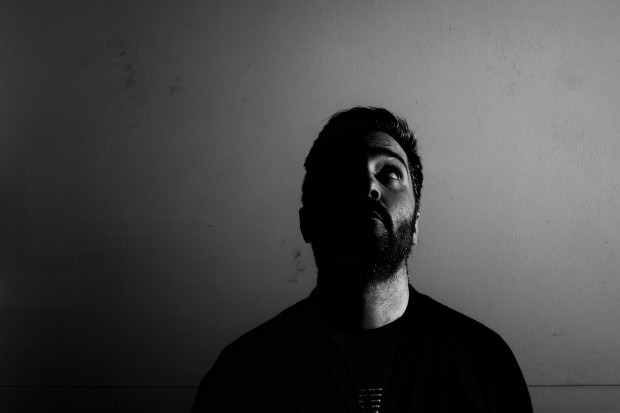 This Saturday's AVA Festival in Belfast's Titanic Quarter shines a light on the city's vibrant house and techno scene like never before. Chris Jones speak to a true hero of the Belfast scene, house DJ, producer and Extended Play co-chief Timmy Stewart.
Photo by Niall Murphy
How did you first get into DJing? Did you take to it straight away?
My friends and I were coming to that rebellious teenage angst age (imagine an acid house Inbetweeners) when the whole rave scene was beginning to blossom. My girlfriend at the time had an older brother who was a Belfast DJ called The Duffer – I used to get her to let me hear his latest promos at her house as soon as he'd gone out. Tony was friends with another couple of young hairdresser/DJs called David Holmes & Iain McCready. These guys were ridiculously on point, so cue us torturing them in their makeshift record shop in Star Hairdressing for doubles of any promos, flyers for their gigs and eventually a blast on their Technics.
The whole thing seemed so far from the norm that I was intrigued from the off and literally fell in love with the whole acid house culture. Out of all of us I was probably the worst technically at first but I really loved the music and just put my heart and soul into it until everything eventually clicked.
What has been the highlight of your music career so far?
There have been so many great moments over the last few decades including hosting a Radio One live broadcast from the back room in the Garrick, guesting for Manchester's Paper Recordings at The End, the Ovum/Snatch Off Sonar gig, the atmosphere the first time I played the Body & Soul festival, hearing your tracks played on the Space terrace, the Red Bull Music Academy, warming up for Basement Jaxx at the Odyssey arena and countless great home front shows, but my current top 5 would be:
Having our Bubba and T-bone edit of Frankie Knuckles (RIP) and Jamie Principle's ace 'Baby Wants To Ride' selected for release on a Trax compilation was like coming full circle, as Chicago's Trax imprint was one of the first labels I really connected with as a young DJ.
Being asked by Andrew Weatherall to remix his Two Lone Swordsmen project as the Jet Project [with JMX] and him contacting us after we'd submitted our mix to let us know it had just taken the roof off the Robert Johnson in Frankfurt. That was definitely a good moment!
Playing a silent disco at Creamfields (they had sound restrictions in place on the Friday night) to over 4,000 ravers was surreal but extremely enjoyable.
The first time I played a sold out Conor Hall/Art College, where my friends and I basically got educated, on a bill with Dave Clarke, David Holmes and David Anderson.
Being asked to be part of the Boiler Room Belfast line up.
Have you travelled and played much outside Northern Ireland? Is that something you would like to do more of?
I play quite regularly in London, also Dublin and Barcelona are places I seem to get asked to play in quite a bit. Glasgow is always great as the people and vibe are so similar to Belfast. I had a couple of really enjoyable gigs for Pressure, so was saddened to read about the Arches troubles. The Extended Play showcase in the Shipping Forecast in Liverpool was completely crazy and I've played in Zurich, Ibiza, Canada & the States. I'm heading to Brighton with a full NI squad to represent at the Brighton Music Conference next week.
It's always cool to get to travel, meet like-minded souls, share great music with others and generally as long as I'm not away from my family for too long I'm up for the trip.
What was the impulse for starting Extended Play, and what is your vision for the label?
It was actually Chris Duckenfield's fault as he suggested starting a label over continuously giving material away to other labels, then he kind of rolled off and left John McIver [aka JMX] and I to keep things going. When we started getting regular first-class demos from Belfast we both felt we could become a proper platform outlet for local music and instinctively felt it was the right thing to do.
How would you assess the house and techno scene in Northern Ireland at the minute? What do we do well, and what lessons could we be learning from elsewhere?
It's in a very good place, a large-scale event like AVA having a completely home-grown line up is proof of just how healthy things are right now.
One thing I've noticed we do well here is actually DJ. I imagine it's quite like Glasgow in that if you're not great someone will most likely tell you you're shit, meaning you'll have to work that wee bit harder just to get anywhere! I like that grounded feeling you get from people at home.
As for taking stuff from elsewhere, some nice warm weather would be ace so we could be in a better position to hold more daytime events which would help make summer that little bit more enjoyable, and they'd not be affected by our archaic licensing laws.
Check out our comprehensive AVA Festival preview here.