Live Reviews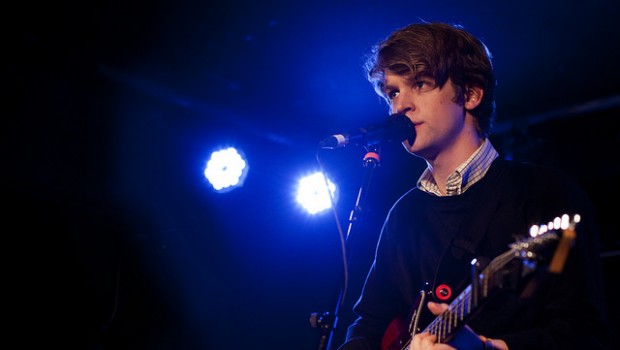 Published on May 18th, 2015 | by Eoghain Meakin
0
Tandem Felix w/ Jawbone @ The Workman's Club, Dublin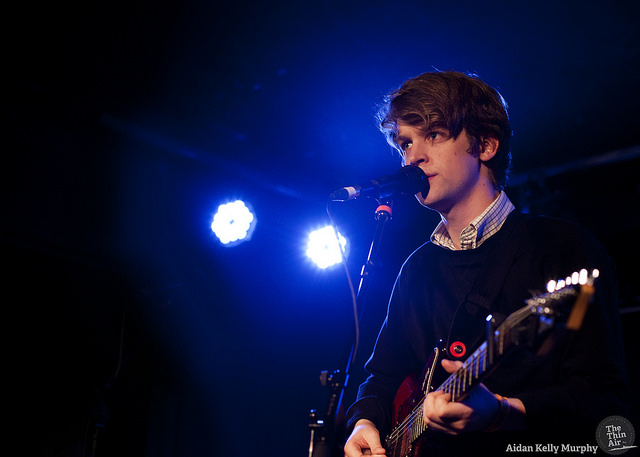 Does life imitate art or the other way round? A fundamental question for aesthetes answered simply enough when, prompted by the seated musicians on stage, the audience follow cue and inhabit the dark, seated parameters of the Workman's Club. Despite the resulting floor space having the inhospitable air of a school disco (circa 1999, god knows what they're like now) the atmosphere's closer to a dim lit jazz club. Fitting, perhaps, for the clever work of Jawbone; a folk/blues collective who stray into honky-tonk, swing and delta for good measure. More a showcase than a straight set, the members pay tribute to many a forgotten luminary bringing their soulful, occasionally brash, but always beautiful tunes to modern ears. The musician's ability to convey their skill and love for these songs is spectacular. Take, for example, the equally chilling and mesmerising rendition of 'Prescription for the Blues'. The guys have a regular spot at Arthurs in the city, and if they play like this all the time there's many a worse way to use a Sunday.
In the interim the crowd piles in. It's an eclectic mix, a credit to Tandem Felix's critical and growing appeal. They take the stage and immediately launch into a hearty mix of new and old, matching tracks off their brand new record Comma with their growing back catalogue. Live the group exist in a low temporal groove that seems to pulse rather than travel. Tracks like 'Nothing I do will ever be good enough' almost radiate with the loftiest moments of 90's introspection and angst ridden navel gazing.  At its best it's a symphony; layered, crafted and ardent.  Only sometimes it seems to be lacking, like moths have gotten in and chewed at the sheet music. Any time the guitar pokes its head over the parapet it's a sparkling revelation, but it's rare enough.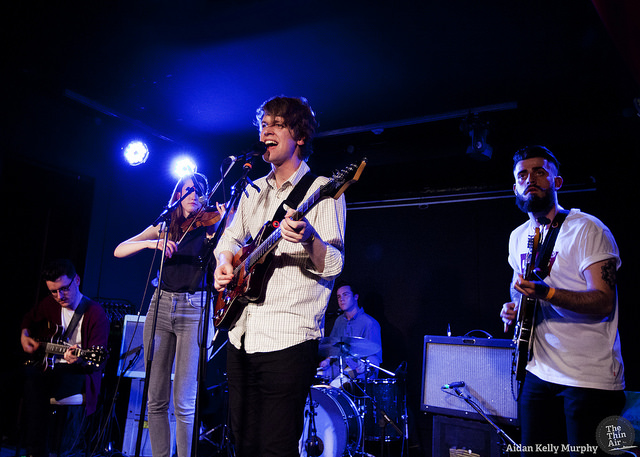 That's true for the whole band whose pacing is a form of steadiness that could be construed as unvarying. Perhaps that's why the crowd have begun to chat incessantly. A clump of fans at the front seem unfazed but in the middle of the room the natter from the back competes with the music. Friday fever perhaps, but rude definitely. It's a shame because the second half of the set obliterates the passivity of the first. The intensity brews, there's more new tracks including ingeniously titled 'Where Were You When They Crucified the Birthday Boy'. Finishing on Dylan's 'Goin' To Acapuloco' draws the whole show together. The sonorous, measured pace and the cool passion are a perfect epilogue to the night. Not fault free, and it may not have captured the attention of everyone, but it's certainly enough to ensure that Tandem Felix continue to be a band to watch. Eoghain Meakin
Photos by Aidan Kelly Murphy.