Live Reviews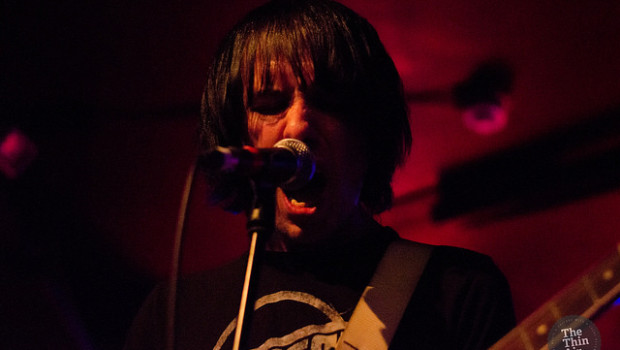 Published on May 26th, 2015 | by Brian Coney
0
The Cribs w/ September Girls @ Limelight 2, Belfast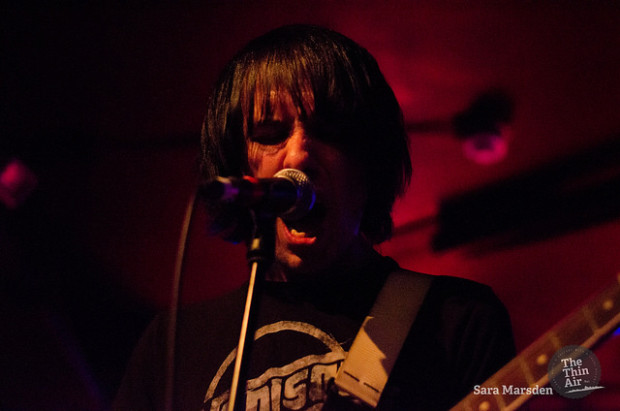 With their reverb-soaked garage-rock sound, September Girls (below) take to the stage at Belfast's Limelight 2 tonight an hour after the doors open. The long wait for the opening act doesn't make much difference as the capacity in dark room is barely touched, and with a mere thirty-odd people watching them on, the band start their set. With The Cribs gear arranged behind them, the Dublin band seem to make the stage appear even smaller than what it usually is. Swaying about for most of the set, they focus on a clean and crisp live sound, translating almost identically from their recorded material. As their set draws to a close and a decent crowd trickle in to await the headline act, September Girls kick into their most upbeat tracks, finishing on a high.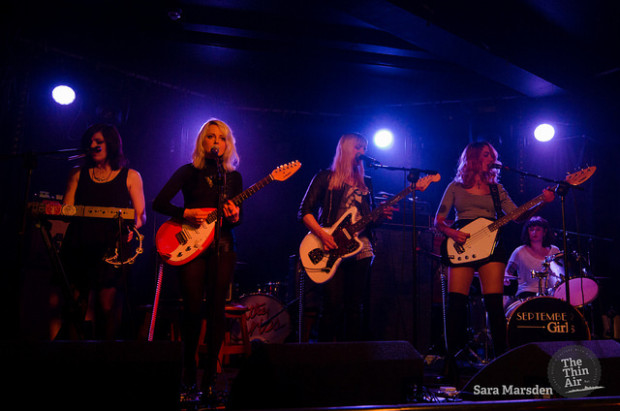 With an additional fourth live member, The Cribs take to the stage shortly after and start strong, playing hits across all their albums, including 'Mirror Kissers' and 'Come On, Be A No One', which, in particular, get the crowd singing and jumping about. The band seem to be a world apart from September Girls in terms of showmanship: while the musical performance of the band takes a bit of a hit here and there, the crowd don't seem to mind and join in singing along, feeding off their energy as guitarist Ryan Jarman walks along the barrier mid­-song.
Coming to some of the slower songs in the set, the energy of both the band and crowd drops a little, with more focus placed on the passion in the delivery of the songs, such as 'Cheat On Me' and 'Our Bovine Public', featuring a projected video onto the backdrop mid-song, offering a new side to the band's live show. Crowd favourite 'I'm A Realist' is slowly introduced to the fans as Ryan plays the opening riff increasing the speed to normal, almost teasing the audience. With not much left to give, the crowd muster energy to roar the lyrics back to the trio and continue to jump around.
Another fan favourite, 'Mans Needs' wis tactfully introduced with a smooth transition and the crowd are back at again, almost breaking Ryan's microphone in the process. Thanking all those who have turned out, bassist Gary states that he and the band were very grateful for the reception, although it will probably be the last time that we'll see them in a long time. Final song 'Pink Snow' is a fitting end to a fantastic and energetic set and the pinnacle of a show that sees Ryan throw his guitar towards the amp not once, but twice, before leaving the stage. Niall Cregan
Photos by Sara Marsden