Articles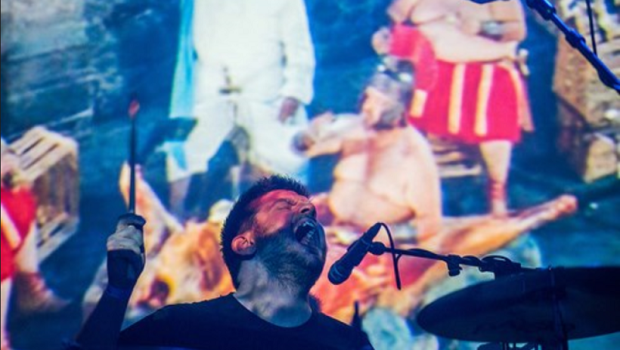 Published on June 22nd, 2015 | by Brian Coney
0
Monday Mixtape: Marty Harvey (War Iron/Slomatics)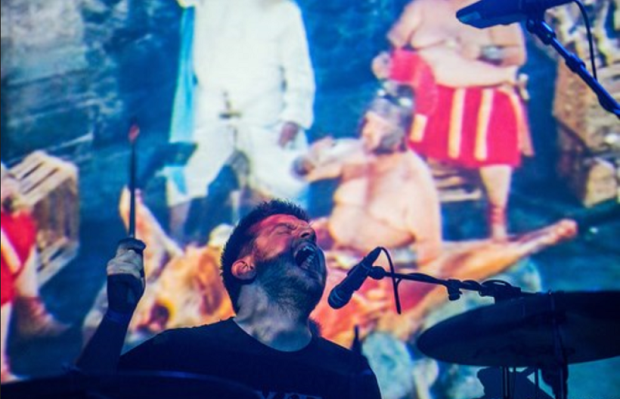 Ahead of supporting sludge-doom overlords Eyehategod at Belfast's Limelight 2 on Wednesday night, Marty Harvey, drummer/vocalist with Belfast very own behemothic heavyweights War Iron (not to mention the similarly Cyclopean Slomatics) selects and talks about some of his all time favourite tracks.
Photo by John Gallardo
All these songs for me blend heaviness and melody. I love heavy music with big riffs, noise and walls of sound, but this has to be counteracted with space, room for the music to breath or the chords, vocal harmonies to be heard. The music I prefer to listen to has to have light and shade.

Conan – Crown of Talons (From Blood Eagle
The big draw for me in this track is the vocal interplay with Jon and the previous bass player Phil. Incredibly powerful and gives super imagery of getting battle ready.
Ufomammut – Aureum (From Oro: Opus Primum)

The light and shade is evident here. The softer melodic start with keyboards leading to pounding drums and big riffs and the wall of noise. Almost the perfect song!
Ocean Chief – Slipsten
I came to this band via a twentyminute plus epic which consisted more or less of one riff played over and over again. Upon checking out their other music this for me is one of their strongest. Booming vocal, killer big riffs and spacey moody keys.
Undersmile – Atacama Sunburn (From Anhedonia)
Have shared the stage with them twice over the last few months in London and Manchester. They have developed their sound in this their latest album. On record the vocal dynamics and arrangements are eerie and sinister, this juxtaposed by the light and shade of the guitars gives this song a great feel and dark energy.
Headless Kross – The Silver Hand (From Headless Kross/Lazarus Blackstar Split 12″)
Scottish friends and masters of psychedelic Kraut-inspired doom rock. This song is just one big wig-out. Needs played very loud and multiple times!
Coltsblood – Return To The Lake of Madness (From Into The Unfathomable Abyss)
Recently played with these guys from Liverpool in Dublin and Belfast. They create heavy dirty angry doom with black metal elements thrown in for good measure. This song has darkness, melodic passages and angry heaviness. What more do you need!
Blown Out – Jet Black Hallucinations (From Jet Black Hallucinations)
Pure psychedelic guitar frenzy. I love cosmic spacey music. This song though has a great deal more going on than just a nod to the psychedelic era. For me heavy shoe gaze is written all over this. Soaring guitars and big beats combined with drifting synths and keys make this a good trip.
Brothers of the Sonic Cloth – Empires of Dust (From Brothers of the Sonic Cloth)
Tad Doyle back to his finest. I think it's the production and moments of melancholia and crunchy big guitars and razor sharp drum fills that make this song so great