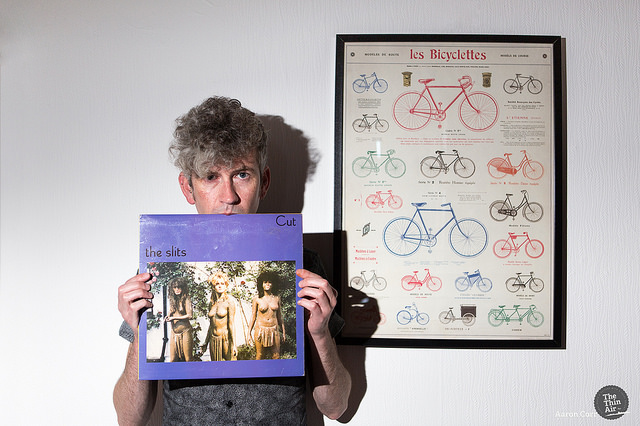 When we came up with the idea for Track Record as a feature, Gib Cassidy was top of our list. He has spent years working in all the best record shops in Dublin and even set up his very own, Elastic Witch (sadly missed) so his taste is unparalleled. We're delighted we've finally pinned him down due to his busy schedule playing with Girl Names for a rummage through his records. Here, he selects the key choices representing his broad collection, from Arthur Russell to Alice Coltrane. Photos by Aaron Corr.
The Slits – Cut (Island, 1979)
The Slits debut album is still as primal and feral in 2015 as it was in 1979. At a time of punk machoism and phlegm-gobbing jackasses, The Slits arrived and gave a much needed kick in the balls to UK music. They were young slackers from in and around London who thought "Why can't we do this?" – and they did do it to sterling effect. They fused punk with reggae and dub and other global music influences. The cover picture is almost as iconic as the music on the LP too. The band photographed semi-naked and covered in mud. Another two fingers to the music industry. I bought this record at a junk market for £2 which is an absolute steal. Seems apt.
The Monks – Black Monk Time (Polydor, 1966)
This album is killer. A proto-punk, garage rock album from 1966 recorded by a bunch of misfit American soldiers who were stationed in Europe. The band wore robes and shaved their (already buzz cut hair) into the style of actual monks. I can imagine when they first appeared on it must have been pretty shocking to 1960s America. There's some amazing footage of them playing on a German TV show in 1965. The audience and the presenter are pretty lost for words after they play. This is one record I keep coming back to over the years. Way, way, way ahead of their time. A banger.
Underground Resistance – Interstellar Fugitives (UR, 1998)
This is one of my favourite electronic LPs. I got it when it came out at the end of the 90s and I played it to death for about 10 years. It's a compilation of sorts with about 9 or 10 producers all under the collective banner of Underground Resistance. The founder of UR, 'Mad' Mike Banks, started the group at the end of the 80s in Detroit. There was a real political ethos (anti-mainstream everything!) and a paranoid Orwellian vibe to the groups aesthetic which was cool to me at the time considering the name of the shop I bought it in – Big Brother Records in Dublin. It's a real genre hopper too with techno, house, electro, electronica sitting together (un)comfortably. Some tunes are really industrial sounding (Suburban Knight's 'Maroon') but in other parts it's really soulful (The Deacon's 'Soulsaver'). In a city famed for both car manufacturing and Motown, the record well represents the electronic music soundscape of Detroit at the time.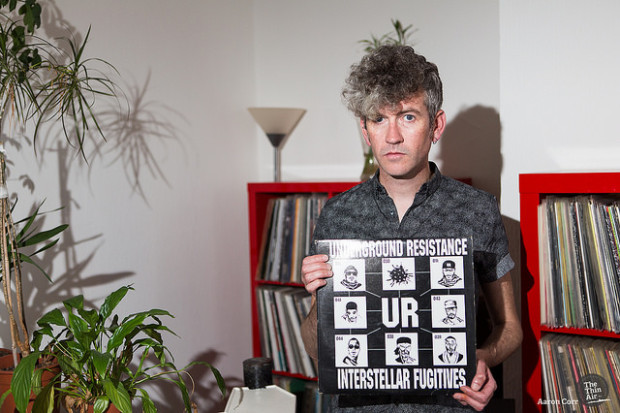 Raymond Scott – Manhattan Research Inc. (Basta Music, 2001)
The subtitle of this compilation LP is 'New Plastic Sounds and Electronic Abstractions, 1950s and '60s'. I picked this up in Road Records about 15 years ago. Manhattan Research Inc. was Raymond Scott's company that mainly worked composing TV commercials and radio jingles. He had previously worked on Warner Brothers cartoon soundtracks. Scott invented, developed and constructed many of the electronic instruments on this compilation. There's very much a mad scientist vibe going on here. Cartoon tape loops, space-age oscillators, quasi-future sound effects and white male middle-class voiceovers. He also delves into musique concrète and more abstract compositions as well as some 'demonstration' pieces for his inventions. His also founded Manhattan Research Inc. almost ten years before the other much lauded and better known pioneers in this field, The BBC Radiophonic Workshop.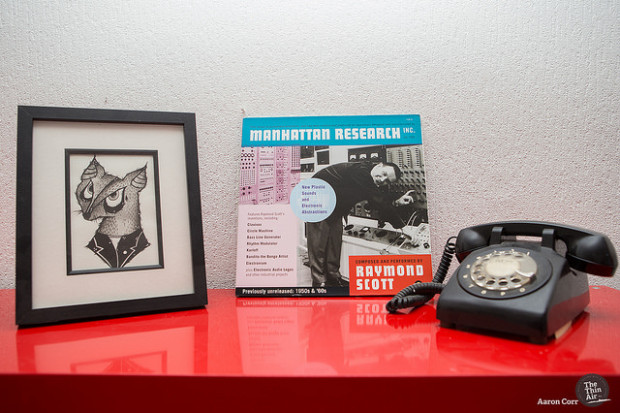 Nick Drake – Pink Moon (Island, 1972)
One of my favourite acoustic albums. Probably the best known album of this bunch too. Another one from my days of getting educated by my older friends when I was a teenager in the sticks. I was released not too long before Nick Drake died and lyrically it seems almost like a premonition of his death. It's not a depressing record though. Far from it. His voice is breezy and beautiful. Some of the chord changes and melodies are pretty dreamy and uplifting. His voice is often spoken about but he really was an amazing guitar player too. A great record to listen to on a weekend morning.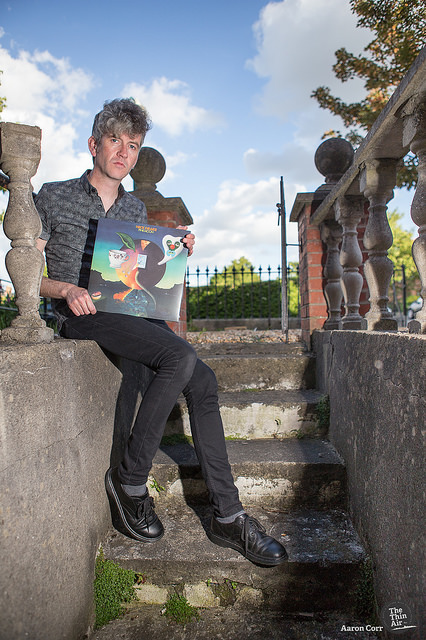 Liaisons Dangereuses – Liasisons Dangereuses (Teldec, 1981)
I first heard this album at about 5am in a flat in London in the mid 2000s. My friend Al played me the single from the album 'Los Niños del Parque' and I lost my mind! I'd been familiar with this kind of stuff for a while. I was listening to loads of techno at the time and had went on a little voyage of discovery to find out where it had all evolved from. I'd been aware of Kraftwerk etc. but wanted to dig deeper. I had bought a compilation in 2003 called 'New Deutsch' which led me on to loads of other German new-wave bands and French and Belgian coldwave music. I hadn't heard the Liaisons Dangereuses album before though. I bought a re-issue of the LP about 3 days after hearing it. Dark and austere Korg MS-20 synths and minimal beats from Düsseldorf.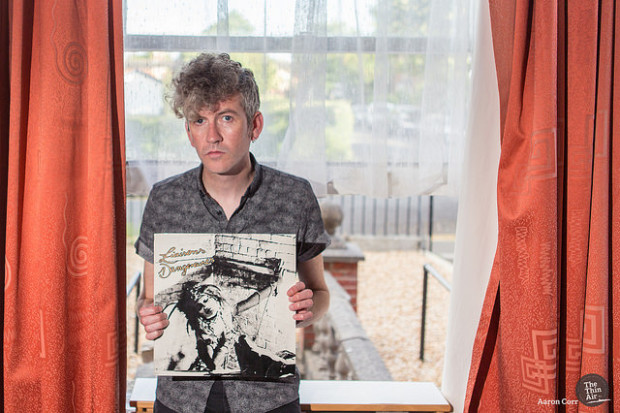 Arthur Russell – Calling Out of Context (Rough Trade, 2004)
When I was asked to do this I was wondering how I was going to whittle down around 2500 vinyl records to 10. This was the first one that Iknew was going to be in the list. There's loads of stuff documented about this visionary genius. If you don't know anything about him, look him up. This album is a compilation of previously unreleased recordings that came out in 2004. Twelve years after his death. In his career his music spanned a massive range of different genres and sub-genres. Classical, experimental electronic music, ambient, alt-disco, folk to name some. This is an absolutely stunning collection that touches on most of many colours of his work. It's my favourite record to listen to on long journeys (obviously not on vinyl!) because it's pretty much a journey in itself. Transcendental and absolutely timeless. Stellar.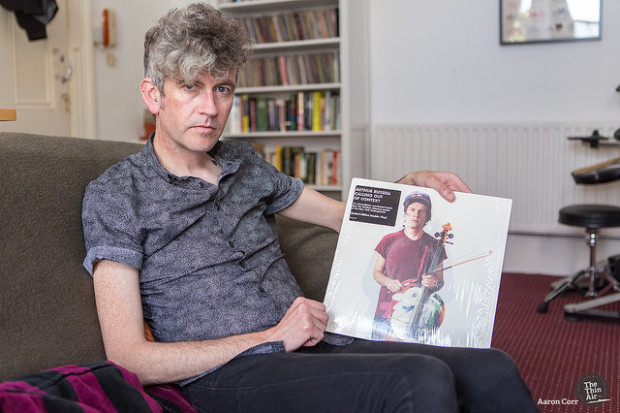 King Tubby – King Tubbys Meets Rockers Uptown (Clocktower, 1976)
This is one of the many records I bought (with my staff discount) in Spindizzy Records when I worked there a few years back. Osbourne Ruddock AKA King Tubby was a producer in Kingston, JA. He was an excellent studio engineer who was at his best at the mixing stage. This album is essentially 'remixes'. Taking existing tunes, stripping them to the bone and giving every element a sonic treatment. Like Phil Spector, George Martin and other major label producers before him, he used the studio as an instrument itself. Unlike Spector and Martin though, his musicians were largely unknown Kingston street kids. Delays, echoes and reverbs and other effects are used to perfection on this album but undoubtedly the bass is the king. Heavy!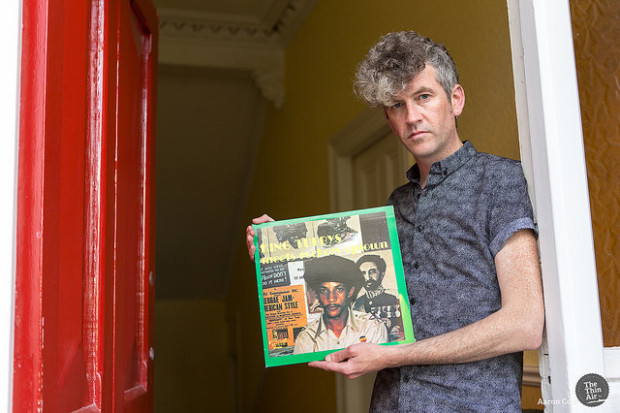 Alice Coltrane – Journey Into Satchidananda (Impulse! Records, 1971)
This album is one of my favourite LPs to turn on, tune in and drop out to. Real ethereal stuff, occasionally quite far-out but pretty accessible too. Like a lot of classic jazz albums from this era, the bulk of it was recorded in one day. The Indian and Middle Eastern instruments featured on here drone away beautifully alongside lush harp (which Coltrane plays herself) and drifting saxophones. Elsewhere on it, you'll hear lots of African rhythms too. A massively influential album that you can still hear echoing through contemporary music today.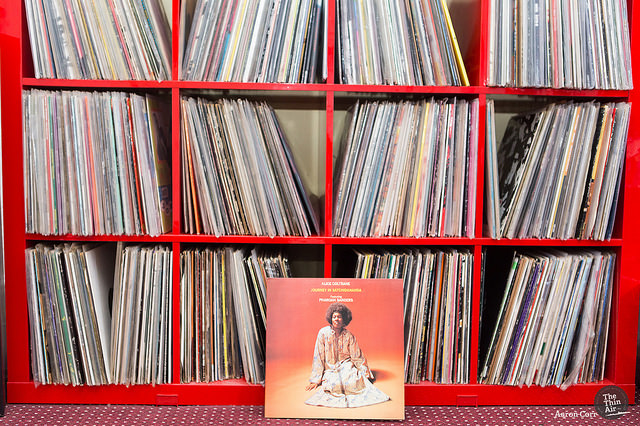 Eno – Here Come the Warm Jets (Island, 1974)
When I was in my late teens in Wexford in the early 90s, myself and a bunch of pals used to hang out in a caravan at the back of a guesthouse owned by one of our parents. Our older friends who were in college in Dublin used to bring back new music (new to us!) at the weekends and we'd sit in this box-on-wheels, listening to this music and drinking cider. The big boys introduced us young lads to the likes of The Velvet Underground and Can as well as acid house and post-punk. One evening through the clouds of smoke the opening tune of Here Come The Warm Jets – 'Needle in the Camel's Eye' – blasted out of the cassette player and I fell for it hard.
I hadn't heard anything like it before. It's essentially a rock and pop record but with much more going on below the watery surface. Bonkers lyrics – the rhyming the words seems more important than the lyrical content – fuzzy glam-rock guitars, loads of alien synths, pianos that don't sound like pianos and a host of other beautiful weirdness. There's a few really sweet moments on it too (On Some Faraway Beach, Some of Them Are Old). One of my all time favourite records.