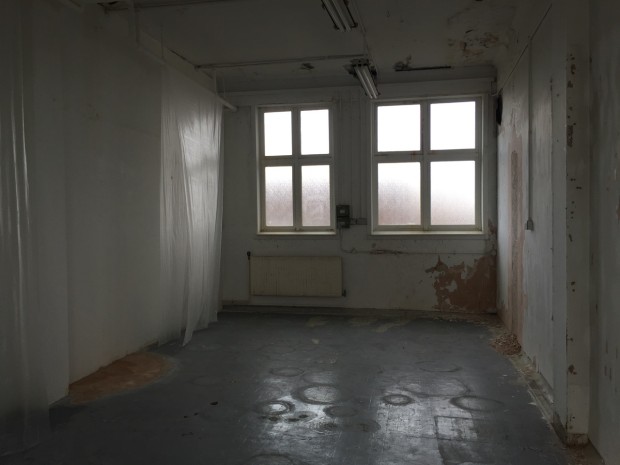 Perhaps the main event happening this week in the Visual Arts in Belfast would be the Launch of the Annual Belfast Photo Festival. This year running from the June 4-30 there are lots of events throughout the month to go and check out, in various venues across Belfast.
This weeks opening for the Photo Festival include (both on Thursday evening)
The Golden Thread: To Camera: Lorraine Burrell, Amanda Coogan, Tony Hill, Tom Lovelace, Moira McIver, Maria Platero, Manuel Vason, and Ai Wei Wei. And Body of Work: Jordan Hutchings (project space)
QSS Bedford Street: Metamorphosis: Thorsten Brinkmann, Alma Haser, Christiane Feser, Zoe Murdoch, Jessica Wohl, Hagar Vardimon, Cyril Hatt, Gerald Slota and Tom Butler.
See the full range of listing here.
Another really big show happening at the end of the week is, of course, the Degree Show at the University of Ulster Belfast School of Art. Having had a sneak peak of this jam packed show, it is sure to be a great success, with students from across the disciplines displaying their work across six floors.  This will be the last ever degree show to be hosted in the Orpheus Building on York street due to be demolished in September. The degree show opens on Friday evening, and will definitely be a lot of fun with probably a few parties afterwards!
Framewerk – Belfast
BASS – Belfast Artists' Sonic Showcase
Event #1 Rui Chaves, Pablo Sanz, John Macormac and Christian Donaghy
June 3 at 7:00pm
Framewerk are doing something really interesting over in East Belfast with a programme of Sound Art Events sponsored by Sick Records. A month long series of events, talks, exhibitions and performances all with the aim to promote "Sound as a creative art form". The first event takes place on Wednesday night featuring the work of Rui Chaves, Pablo Sanz, John Macormac and Christian Donaghy. This first show will continue to Saturday 6 June.
Platform Arts – Belfast
Liam Crichton –  S I L E N T V A L L E Y
Opening June 4, Continues until July 4.
Platform opens it's new month long solo show on Thursday evening. Liam Crichton will be exploring the well known site of the Silent Valley in the Mournes in his multi – media installation. Incorporating sound, sculpture and light, the artist questions this man made "area of outstanding beauty" in it's contradictory purpose. Crichton has produced an original score in collaboration with Ricki O'Rawe.
CCA – Derry
Anna Ådahl: Common Patterns
Opening Saturday June 6, Continues until July 25
Swedish artist Anna Ådahl presents new work at the CCA in Derry. A combination of video and sculpture, Ådahl's work explores patterns of living in urban landscapes. On the opening night there will be a walking tour/ discussion with Declan Hill from the Forum for Alternative Belfast which will begin at 6pm.
Please contact info@cca-derry-londonderry.org for more info.