Live Reviews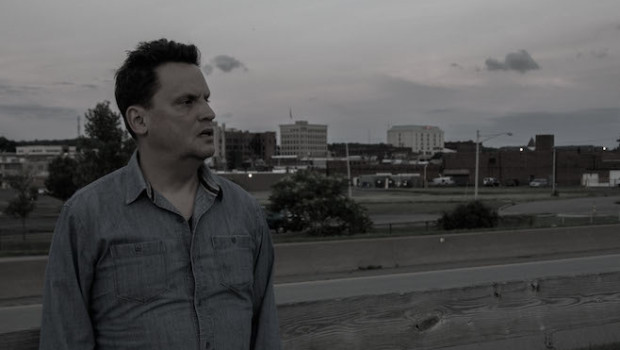 Published on August 12th, 2015 | by Brian Coney
0
Sun Kil Moon @ Open House Festival, Bangor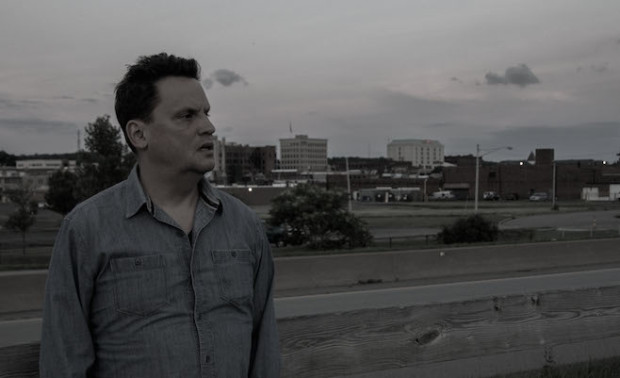 "People love me. Some people hate me. A lot of people love me, but some people hate me. Some people anonymously go on to the internet and say cruel, hateful things about me. But that's ok. That's ok. That's ok because it means you're somebody when that happens to you. It means that you've arrived. It means that you can lie in bed at night with a warm, fuzzy feeling in your stomach. Some people hate me and some people love me. Some people come to my shows and write big, long essays about how much they love my music and it's great."
So ad-libs Sun Kil Moon's Mark Kozelek, nigh on universally revered songsmith, ex-frontman of U.S. Slowcore band Red House Painters, collaborator and – to many with access to the internet over the last few months – monumental asshole. It's during the playful, lounge-actesque breakdown to 'This Is My First Day And I'm Indian And I Work At A Gas Station' from his latest LP, Universal Themes; with the seated crowd cosy in the palm of his proverbial hand, he dryly confronts the baby elephant in the dark, windowless room.
Currently experiencing an unprecedented rebirth and his most celebrated streak since the days of early Red House Painters, Kozelek has long been certified a songwriting virtuoso and easily one of the most innately compelling (if not at times legendarily surly and confrontational) musicians you're ever likely to encounter. A lot of people seem to think Kozelek is exclusively an asshole – not least those aware of this and this – whilst a lot of other people deem him to be one of the nicest and most downright talented assholes you're ever likely to spend two-and-a-bit hours in the company of. The jury is very much "out".
"Where am I? I have no idea where I am, man. Fill me in." Led by his flawless backing band, comprised of members from collaborators Desertshore, Kozelek emerges from a side-door at just after 8pm, peering distantly around the room. Promising songs from the likes of REO Speedwagon, "that guy from the Eagles" and "I don't know a fuck who else – all that stuff" this is the first but certainly the last time tonight where it's not immediately clear if he's being above-board. Does he know where he is? Is he going to play a Don Henley song? Are we going to witness one of the finest musicians of our generation slowly fall apart in an old hotel dining room in Bangor? Tonight's sold-out crowd all but emanate expectation.
Starting on tracks including the longing 'Micheline' from 2014's seminal Benji and 'Hey You Bastards I'm Still Here' from his self-titled LP with Desertshore, Kozelek clutches his microphone tight, swaying on the stage, eyes closed, idly walking to and 'fro. His left hand passionately gesticulates; guitarless, occasionally banging on a lone tom drum and cymbal centre-stage, he cuts a curious figure with a backing band, at once seemingly in control and still quietly adapting. He is a towering, brash character yet exudes a profoundly tender nature as he slowly begins to exhume his soul yet again, reserved but assured, the instantly recognisable, Southern-tinged twang of his vocals soaked in warm reverb. Close your eyes and you're transported back to that quiet bus journey with his words in your ears, passing twilight-lit cornfields soundtracked by that voice meandering between your temples.
"Seriously, though, where are we? What kind of audience have we got in tonight? Some of these songs are a bit dark, you know…" he says early on, clearly in good spirits, trying to coerce the crowd into a little interaction. "I seen three reserved seats here earlier, right up here at the front. Hey… what makes you guys so special? Are you the town Mayor or something?" He stares down at the seats directly in front of the stage. "Who are you guys?"
"I'm your biggest fan…" replies the well-dressed man in the middle.
"My biggest fan? Really? Man, you look like…"
"Paul Weller!" shouts someone from behind.
"… yes! He looks like Paul Weller, man. Your songs suck, man."
The crowd cheer. The "Paul Weller lookalike" is Belfast's three time British Hairdresser of the Year, Paul Stafford. Assumingly attuned to Kozelek's actual bark/bite ratio, Stafford takes it on the chin, smiling onwards. Kozelek might well be "a man of extremes", with a tendency to carelessly veer into the unpredictable like this, but under the surface, nestling under that sheen of bluster and bravado is a man bursting with sensitivity and heart. As tonight progresses, that becomes less an idea and more a certainty held by all in the room.
The ruminating gloom of 'Richard Ramirez Died Today of Natural Causes' stands out early on, Kozelek's relatively new-fangled knack for striking stream-of-consciousness lyricism coming very firmly to the fore (Friend Ben's got a good job as a electrician / Sister married the pool shark Jim Evans / My next door neighbor's whom I love so / Loved me too but they passed long ago). Elsewhere, a rare airing of his 2008 cover of Stephen Sondheim's 'Send In The Clowns' proves an exquisite, touching high point before a stellar rendition of Nick Cave and the Bad Seeds' 'The Weeping Song' allows for a moment of reflection:
"This song is for Nick Cave and his family. I met Nick a couple of times. My old band Red House Painters played a show with the Bad Seeds back in the Nineties and I also played a festival with him a couple of years ago. I met his family and I can very clearly recall that moment. I remember Nick showing his son, Arthur, how to use the hotel card key…"
Very disposed as he is to the laws of nostalgia and reminiscence, both in song and exchange, Kozelek deviates between wonderfully reflective candour like this to moments of awkward swagger and borderline crude fatuity tonight. At several points he makes reference to the likes of sex, "swinging", porn, a couple of "cute dates" in the front row, having "a little bit of a crush" on the event manager and, later in the set, repeatedly asking the crowd if it's going well (it is, of course – very) says, "playing shows feels like you're having sex with someone, you know? But you don't know if they're enjoying it and you're just continuing it anyway…"
Whilst he's obviously in no shortage of naysayers these days, tonight's crowd are seemingly unconcerned with these fleeting, guileless moments, many of which perhaps went largely undetected throughout the set. In reality, they don't even remotely seem to retract from the set or how the evening steadily begins to feel more and more like an "I was there" performance, almost certain to down in Open House history as a pinnacle of the annual Bangor festival. There is no grand mystery to Kozelek's character: he may not be able to justify some of his comments or behaviour from the past but the bigger picture reveals a man whose occasionally lapsing temperament doesn't come close to defining him as an artist.
With the equally heartrending 'Dogs' and 'Carissa' from Benji and 'Birds of Films' and 'The Possum' from Universal Themes making for a handful of beguiling peaks – and Kozelek taking up his guitar mid-set – that famous unpredictability rears its head yet again:
"Charlene. Charlene, are you there? Charlene, I would really like some more of that tea. Man, it disappeared so quickly. It's really good, man – really good English breakfast tea…"
The event manager happily obliges, quickly nipping out the side door from which the band originally came. "Now what we do?" Kozelek says, looking at the crowd, towards the audience. We slowly gauge what's happening: Kozelek isn't going to perform until he gets it tea. "It'll be too weird if we're playing and she returns with the tea. That'd be too strange. Let's wait. Actually, can we get some classical music? Tititate me, please." The keyboardist begins a note-perfect rendition of Erik Satie's 'Gymnopédie No.1', Kozelek ad-libs about Charlene, tea and aptly references the Chopin-before-going-to-war-in-bar scene in The Deer Hunter. The second the Satie piece ends, the side-door opens once and the crowd let out a deafening roar of laughter and applause. On paper, Kozelek sounds a bit like a demanding megalomaniac here; in reality, it's a gut-bustingly funny, good-natured moment.


Mark Kozelek in Almost Famous. Just because.
"I know there's a curfew tonight so we've only got a bit left. What time is it?"
"Nine and twenty," replies the guitarist.
"Aw, Goddamn man. I thought we were nearly over…"
Needless to say, Kozelek's tongue is firmly lodged in cheek. He's clearly enjoying the show, contrary to asking the crowd a few times how it's "going" ("I can just never tell, you know?"). With an eruption of applause after each song tonight, that should never be in question, but this offers an insight into the workings of Kozelek's mind. Is he in denial? Is he fishing for affirmation? What's going on there? After a little consideration, it feels like an extension of the "theatre" of his show: whilst his music leaves no candid stone unturned, there's something about Kozelek the on-stage artist that betrays a wryness, an almost knowing air that he's playing the audience, and they're playing him back – that is, if they're singing from the same hymn sheet on any given night. No Kozelek show has ever been about certainty.
Asking a young fan, Jake, to come up and bang on his tom and cymbal for a couple of tracks, the end of the show sees the mood escalate into semi-ecstatic overdrive, helped along by a nigh on karaoke-esque (not necessarily in a bad sense) cover of 'Jailbreak' by Thin Lizzy. "I don't really know much about Ireland," says Kozelek, "but I love Thin Lizzy." The crowd cheer. "I hate U2 and Bono." The crowd cheer again. "I love Van Morrison." The crowd cheer much louder. "I can't stand the Cranberries." And again. It's steadily spiralled into quasi-pantomime mode but it all feels right: with the deeply penetrative and introspective nature of his twenty-five year oeuvre, unplanned moments like these offer some light to the shade, ensuring tonight's show feels progressively less like a "gig" and more of a happening.
Walking off to a rapturous standing ovation following the ten-minute 'This Is My First Day and I'm Indian and I Work at a Gas Station' – in which the opening spiel regarding "love and hate" featured, as well as thanks to Kozelek's band, Charlene and "Paul Weller/Davy Jones" – Kozelek and co. quickly return from the side-door after calls for an encore that was never in question. Offering the crowd a choice between a cover of Sonny & Cher's 'I Got You Babe' ("with a random member of the audience") and another song, the former easily wins out, to which a "cute little indie girl" up front is asked to partake and happily obliges. It's another surreal yet perfectly delivered moment, capturing the mood of the crowd extremely well. With the end in sight, Kozelek talks briefly about his music and what it means to be able to look back whilst also moving forward, before leading into 'Carry Me, Ohio' from 2003's Ghosts of the Great Highway, a track strongly reminiscent of Red House Painters' heyday. It's a masterfully judged set closer, pulling the curtain strings on an unforgettable night.
Some people hate Mark Kozelek and some people love him. Some people go to his shows and write big, long essays about how much they love him. Yes … it was great. Brian Coney