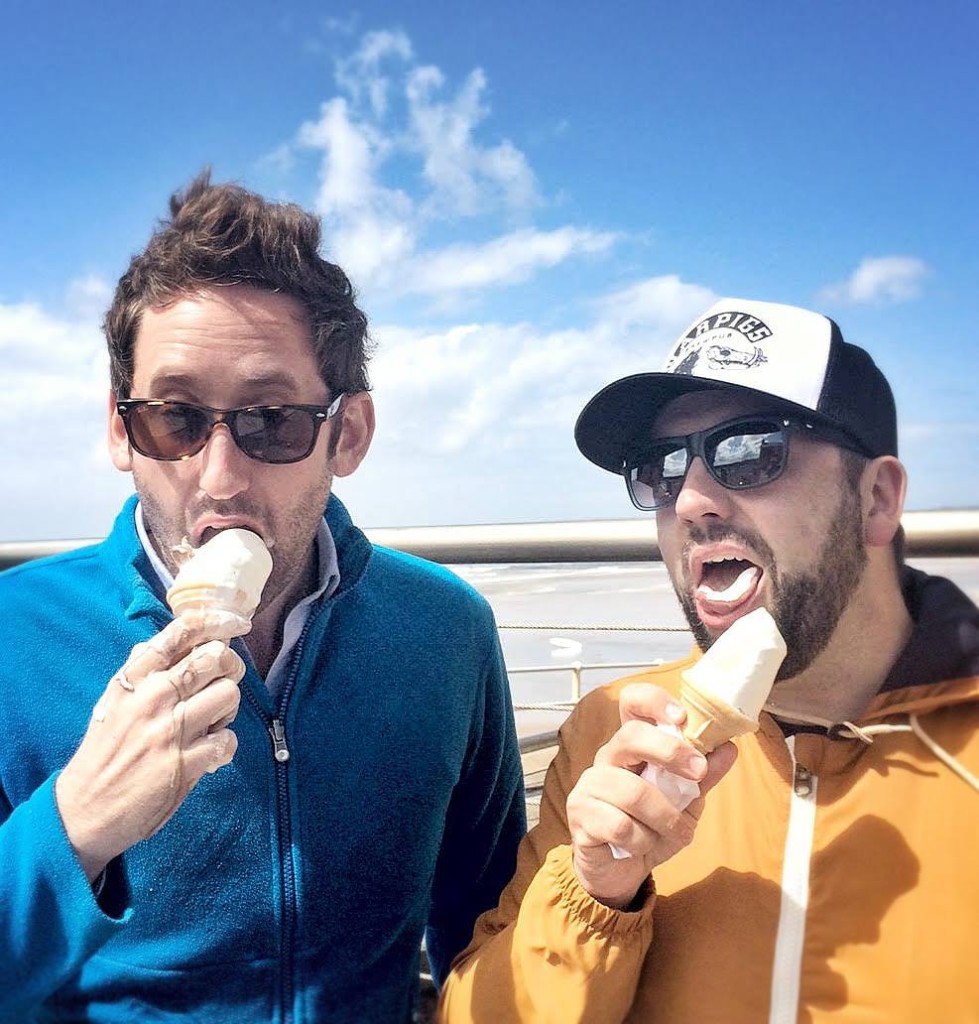 Rare are the musical reunions that can fill a person's heart up.
Evoke feelings of nostalgia? Yes. The warm and fuzzies are the basis of the major labels' bottom line these days. Tie in with a time and place in a person's life? Yes. Absolutely. But to truly unwrap those layers of cynicism and break a smile across the face from within? Deep within? Now, there's a feat. Limerick two-piece Giveamanakick emerged in 2002 and immediately set about wrecking heads with debut long-player is it ok to be loud, jesus?, the maiden label voyage of the city's flagship independent label, Out on a Limb. It blew my 16-year-old mind. Hardcore? Noise? DIY? Not in a magazine? At my relative backdoor? Unbelievable.
We Are the Way Forward released in 2005, though it would be the following year before it reached my ears. It has never left. Not really. Every aspect of that record is still as fresh to me as it was then. The sound just as big, the tones just as impeccable, the themes of post-adolescent egodeath just as pertinent. Like sunlight breaking in a window, 'Hatch 77' seems laden with warmth. Immediate, but heavy, chipper but thematically very weighty, it's surely a future contender for the upper echelons of the unending list of greatest Irish songs. 'Let God Touch Your Children' is the best kind of silly, tops-off throwdown. 'The Taking' is fucking gigantic. Don't get me started on 'Aquaplaning'. The whole thing, front to back, is perfect.


I wish this was rose-tinted shades, but it might be a little soon. It wasn't that long ago, really, since GAMAK were a full-time concern and wrecking places up. I was still finding my feet as one of these 'adults', and whatever stupidity life threw my little way, there they were at the Pav, or the Bróg. They were a forerunner to the vast and verdant Irish DIY scene that followed them, but never quite got the dues later afforded to Adebisi, ASIWYFA, et al. It's a shame. Perhaps the 10th-anniversary reissue of We Are The Way Forward will go some way toward making people look at the band's body of work and their place in the Irish musical pantheon. No doubt the reunion shows will get the blood going again, the way they used to. Here's hoping the lads finally enjoy the recognition they and the record truly deserve. Mike McGrath Bryan