Columns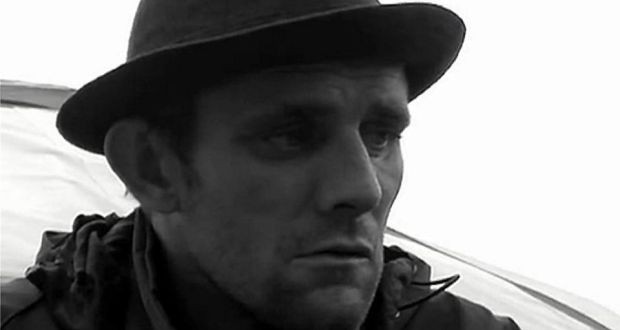 Published on September 15th, 2015 | by Ray Wingnut
0
Hyperbolex with Ray Wingnut: Tommy & The Big Guns
Always meet your heroes. Especially if they have proven their dedication to groundbreaking underground music time and time again. What I admire most in my heroes is that they have never compromised their integrity and dedication to creating or promoting truly great art.
A couple of weeks back, my hero (and friend) Billy Jam contacted me and requested that I do him a favour; to record a radio interview for his show 'Put The Needle On The Record' on WFMU. I leapt at the opportunity. WFMU is broadcast in New York and New Jersey and is a world leader in radio.
The interview to be recorded was with Ballymun rapper Tommy KD. I had been meaning to interview Tommy since last year when I first heard the absolute banger, 'Bag A Gear'. With no messing, the track was a blast of aching honesty and confession about life as a heroin addict. It had raw power, strength and defiance. It knocked me out.

Tommy's delivery was pure fire, the beat and production was insane. Lo and behold, it was County Wexford's DJ Hazo at the controls. Hazo is another major hero, a giant of hiphop production in this country. He made landmark instrumental music in the '90's on analog equipment and shared studios in Cork with the likes of Greg and Shane. A total boss.
Hazo has been quiet in recent years so to hear him back in the game and back with such force was amazing. He is back and he is with Tommy KD. This is hype.
A few weeks after the track dropped, Tommy made cameo on RTÉ crime drama 'Love/Hate'. Bouyed by the considerable influence of the show, a week later he performed live on The Saturday Night Show. Tommy was joined for the live performance by DJ Mek.
Mek is the original gangster of Irish turntablism production and freestyle. He was co-founder of Scary Éire. Not much can be said about the stature of Scary that hasn't been said already. The trail that they blazed in the early 90's is still essential and revered in 2015. Heroes.
Tommy KD dropped another single during the summer; 'Satan's Goverment'; the track is taken from the forthcoming album released through Anam Recordings. The man behind Anam Recordings is Cork's Stevie G. Stevie is, straight up, the most respected man in the beats game in Ireland. A DJ, a musician, a promoter, youth worker, collaborator, a serious mover and shaker, a sound man. Hero.
So what exactly is it that has brought such a heavyweight crew of heroes together?
In the interview, Tommy told me of how this album has been 10 years in the writing. It is his life's work. Tommy is romantic to the original philosophies of Hip-Hop.
'Proper Hip-Hop is for the have-nots,' he says, '…it's stories from the streets. I don't do it to make a sugar-coated piece of shit for a record label.'
The interview was really enjoyable. All articulate and passionate; Tommy spoke brilliantly and openly. Tommy KD's dedication to the art is real, verbalising stories of prolonged addiction and homelessness. His voice is impossible to ignore. It's heartfelt and hard-lived. It's not easy listening.
The main reason behind the landmark collaboration to make this album is because of Patrick Neary, a long term collaborator of Hazo. He also brought in hero DJ Jimmy Penguin to guest on the album.
The full album drops soon. Get ready to meet your hero. Ray Wingnut
Find the interview with Tommy on Friday, Sept 11 'Put The Needle On The Record' show on WFMU here.