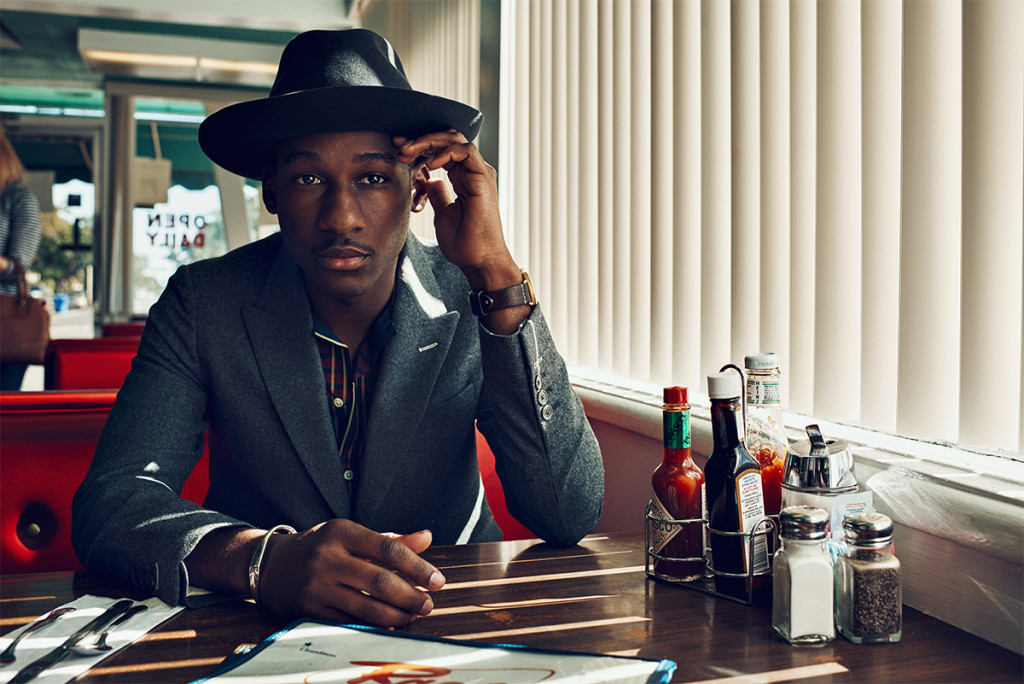 Texan soul man Leon Bridges trades in the sort of classic soul you might expect to hear over the hiss and crackle of an AM radio as well as the sweet blend of rhythm and blues with pop sensibilities that put Berry Gordy's Motown Records on the map back in the early '60s. Despite the fact that he is still only 26, Bridges sounds like he's been around for a long time.
The show marks the second time that the singer-songwriter has performed on Irish shores this year following his performance at Longitude back in July. On that occasion, he performed to a near empty tent and it is a testament to his burgeoning popularity that less than three months later this date had to be upgraded from its original booking in Whelan's to the loftier surroundings of the Olympia Theatre due to public demand.
Bridges arrives on stage at 9:15 dressed sharply and instantly endears himself to the enthusiastic crowd with humble between song chatter and old school dance moves. He tells the crowd early on that all he and his band are looking to do is put on a smile on people's faces, and they waste no time in doing just that launching into a set of retro soul music.
Backed by a muscular six-piece band, Bridges get the crowd's feet tapping along to the likes of 'Better Man' and 'Smooth Sailing' and such is the feeling of dusty familiarity that it's hard to believe that these songs weren't first laid down in a Mississippi recording studio some fifty years. The Fort Worth native counts some heavy hitters amongst his key influences – Sam Cooke and Otis Redding loom large over much of his work – but it is a credit to the young singer and the strength of his songwriting that his music doesn't ever buckle under the weight of history.
The set is kept short and sweet, taking in all of his debut album as well as some promising new material. It is strangely only 'Coming Home' – the album's title track –that can't quite match up to its recorded version, with the band failing to replicate its heavenly harmonies in the live setting.
Where Bridges really seems to excel, however, is in the quieter moments where his voice is allowed to take centre stage.  The rest of the band leaves the stage before 'River' allowing the singer to deliver the standout moment of the night accompanied by only his guitar and backing singer Brittni Jessie's lush vocals.
The gig concludes with the Bridges being presented with a pint of Guinness, and after some coaxing and false attempts, he manages to finish it to the delight of the crowd. He assures the crowd that he'll be back soon. If his popularity continues to grow at the current rate, we might be seeing him in an even larger venue next time around. Robert Higgins