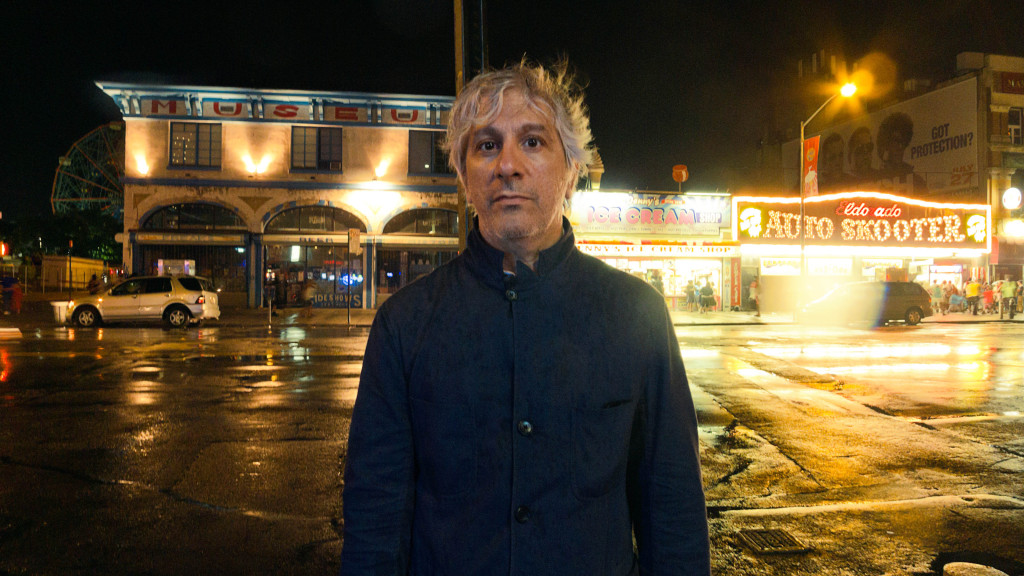 The folks at The Thin Air have asked me to provide an eight song mixtape. I've been in the studio at the moment working on 'that difficult third album', as Clinton Heylin calls it, and so most of what I'm listening to at the moment is the stuff we are making. But within that activity is the acknowledgment of a host of previously-made music – references, riffs, textures, emotional tones – so the following selections reflect some of these various influences we have been obsessing over at the moment. In no particular order.
Something From Pet Sounds or Smile
We haven't exactly been listening to any of this recently, and I'm not about to go all Panda Bear on yas, but have been inspired by the kinds of sounds the Beach Boys experimented with in the studio – Brian Wilson was a studio experimentalist-Hollywood Branch. They cooked up some great stuff in the process – great SOUND.


This next clip has more great SOUND and funny films of them in the period, with Brian talking about the role certain forces played in the making of some of this experimental music. Both the excitement and the boredom of studio work are hinted at.
Wings like Live and Let Die
Here's the rock show when a rock show was a rock show!


And here's a sweet lil' Rocknrolla:
Nightingale
To tell you how this song has recently been influential would be hard to do haha… but it has. No, I'm not going all Donna Summer on yas. I was not into disco back in the day but a good song on the radio is still a good song on the radio. Was this song, 'Back Where We Started From' by Maxine Nightingale, a good song on the radio back then? I don't know, I wasn't listening to disco on the radio back then!
John Cage & David Tudor: Variations IV
Yes, we prepared the piano.
Cage pointed out that the Everest recordings (volumes 1 and 2) of this concert completely missed the point of the composition. It was not the sounds themselves (including the many excerpts from classical music recordings) that was the object of Variations IV, but rather the distribution in space of the sounds. The recording, even in stereo, couldn't re-create the spatial distribution of the sounds of the piece, so the point of it was completely lost. Nevertheless, it is an enjoyable sonic collage… what Eric Salzman called "the kitchen sink sonata… the universe symphony of everything an' everyone…"


John Cage playing amplified cacti and plant materials with a feather:


FUCK ADS ON YOUTUBE, Y'KNOW?? DAMN.
Nels
Nels Cline came in today to lay down guitar on some of my new tracks. He brought over 4 or 5 guitars and a lap steel and a case full of his amazing effects. It's not easy to pin down what Nels 'does' or his style as he is so good at so many styles, but it's always nothing short of amazing to watch him play!
Circuit des Yeux: Fantasize The Scene
I only recently became aware of Haley Fohr's project Circuit des Yeux, but I like what I'm hearing. New ladies of the canyon spreading psych/folk wings in twentyfirst century universe.
1919
I love John Cale's Paris 1919. Although this clip is not a piano song, I've recorded one recently – a rarity for me – and somehow this album comes to mind. I love the tone of this album and how concentrated it feels. So amazing.
Uncle
John Phillips' song 'Me and My Uncle' has been on my mind. Cowboy story song by Hollywood cowboy. A good story none-the-less. His original version is so stately. I've got some chords that – while not reminiscent of this – somehow remind me of this sort of song.
Bowie
Certain albums, once you obsess over them, come back from time to time and never cease to amaze. I've recently pulled out both Hunky Dory and Ziggy Stardust and, once again, been pouring over these magnificent albums.
Here's the amazing original video (and early recording) for 'Space Oddity':


Amazing clip: 'Starman', TOTP 1972. Now them's sideburns!


Original version of 'Quicksand', different from the version on the great Hunky Dory album:


I love what J Mascis did to this song – turned it into a song about the crashed station wagon that Dinosaur (pre-"Jr") used to tour in…
Bonus Beats
Jonathan Richmond and the Modern Lovers. You always want a singer and lyricist this good. But they are one in a million. So great. Extra bonus is the footage from Jean-Luc Godard's Masculin Féminin!


'She Cracked' – don't know what that footage is but also pretty cool-my band likes to cover this song. Who wouldn't?
Almost Forgot
We've been obsessing over the sound of high-strung acoustic guitars in "Nashville Tuning" (look it up) – and have added it to one particularly sparkly section of one of the new songs – sounds so cool. Here's a couple pretty well known songs that feature it, and one that should be better known:
'Gimme Danger' by The Stooges:


'Wild Horses' by The Rolling Stones:


Elliott Smith's 'Tomorrow Tomorrow':


Pink Floyd


Maybe see yas down the line.
Lee Ranaldo
NYC, September 2015