Live Reviews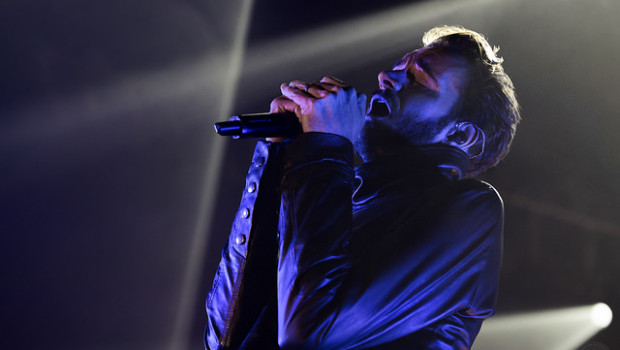 Published on October 14th, 2015 | by Orla Conway
0
Editors w/ Victories at Sea @ Olympia Theatre, Dublin
Since 2002, Editors have gained two platinum selling albums, five consecutive Top 10 albums, have toured the world and headlined festivals year after year. Tonight's show has the dichotomy of on the one hand showing exactly why and how they have gained this success, but also leaves a little bit to be desired when it comes to a live show. Technically, the show is close to flawless – personality however, is close to absent.
Before Editors take to the stage, fellow Englishmen Victories At Sea open the night with their guitar driven rock. With only one EP under their belts but an album completed and yet to be released – the band impress with what is already a well put together set and catchy songs sure to get any crowd fired up. They succeed in getting The Olympia Theatre going as it fills up and there is already a sense that this audience is one that is ready to be heard.
Editors come to stage and provide said audience with everything they would expect, dark indie rock with a side of rock star personas and an electric atmosphere that resonates throughout the venue. For the most part, Tom Smith's stunning vocal range and oddly charming dancing can win a crowd over. But, when it gets to nearly over an hour into the show and the band are yet to any two words to the crowd, there's something missing. Now, bands do not have to be comics, neither do they have to be actors, and indeed sometimes the mysterious rock star thing can work. Other times however, it comes across as arrogant, disconnected and impersonal. For a lot of the show, the lights are so mesmerizing and the face melting guitars of Editor's tracks will suffice and The Olympia's crowd certainly need no encouragement as every word is sung back in hysterics to the band. But there comes a time when the lack of any personal touch is truly noticeable and to say that it doesn't take away from the show would be a lie.
That being said, Russell Leetch on bass provides some of the most acrobatic stage antics and most appreciative attitudes of the night as well as providing solid backing vocals. This is one aspect of the show that stands out throughout, the band's harmonies are seriously tight and flow seamlessly from start to finish.
The one thing about the show is that at least Editors have the goods to back up their attitude to some extent. Their show has the dynamism and mixture of paces necessary to keep the crowd's interest (when any other character is lacking). From the likes of fast paced songs like 'Papillion' which have every foot off the floor to stripping everything back to an acoustic version of 'Smokers Outside The Hospital Doors', the contrast shows what the band are capable of and also gives the show a well needed change of pace.
Although the show was slightly apathetic, once Editors take their bow there is definitely some saving grace in knowing that musically the band stood true to form. Moreover, with very few cameras and/or phones above the audience's heads to take photos, there really is the sense that in the end, that's what everyone was here for. There was nothing more and nothing less – simply captivating, raw rock music.  Orla Conway
Photos by Isabel Thomas