Features
Published on October 13th, 2015 | by Loreana Rushe
0
Exclusive: The Strypes Secret Gig @ Sweeney's, Dublin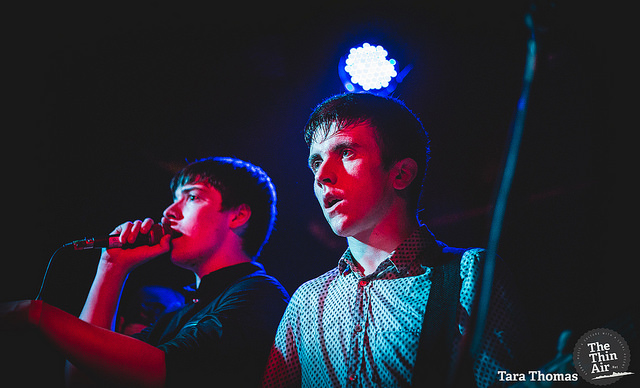 We had exclusive access to The Strypes secret gig at Retro Revival Club's birthday celebrations at Sweeney's in Dublin. William Murphy and Tara Thomas braved the crowdsurfing and cake throwing for what was truly a memorable night. 
For any kind of nostalgia heavy gig, there are few venues in the city as good as Sweeney's. Any place adorned with LP covers, including Crosby, Stills and Nash, If You Want Blood, You Got It and a rather sizable version of the Electric Ladylandcontroversial inner sleeve; is the perfect location for this kind of show. So it's no surprise that the venue would create 'Retro Revival Dublin', a monthly retro gig night thatthe brings together a variety of different bands, both national and international, to perform. What is surprising though, is who will be headlining tonight's show. Although promised on the bill to be the Stoneage Romeos, word soon slips out that the Romeo's have abandoned their thespian machinations and decided to keep their original name, The Strypes. Needless to say, there is an atmosphere of real anticipation;, best represented by the gaggle of youths outside, desperately trying to convince the bouncer they're nineteen.
The first group of the night is The Shades, a five piece with an obvious affection for the music of Carl Perkins, Elvis Presley and the first four Beatles records. Lead by bassist Stef Byrne, a Paul McCartney looking gent armed with a Hofner bass, and harmonica player Donagh Cadogan, the group have this kind of no-frills 50's beat group sound and opt to begin their set with welcome cover of the Rolling Stone's 'Jumping Jack Flash'. It's a good performance and a lot of that has to do with work done by Cadogan whose manic stage persona adds an aura of electricity to the show; moving and flailing like James Brown or Jagger. With that said, it is still a very rough show as there are more than a few notable gaffes in the performance. This isn't helped by the vocal mixing in the venue being terribly touch and go and creating problems for each of the groups on the bill. The band is good, that much is true, but they still need a bit more time to iron out the kinks in the set.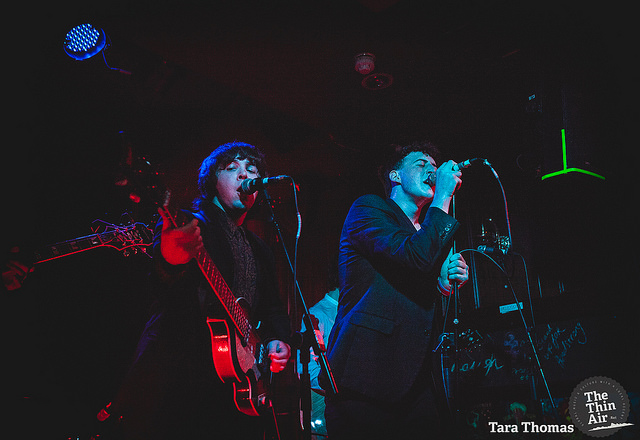 Following on from them are Dublin's Beatfink. Deviating from the guitar-drum-bass combo that runs through the night, the band bring a full ensemble with them on stage including a bongo player, keyboardist and 2 horn players. The sound is a ska inflected bit of funk which owes an obvious debt to groups like Ian Dury and the Blockheads. The group is quite good, using their menagerie of instruments to craft some very sweet sounds. It's a real shame then, that the mixing once again hinders the show as the keyboard is mostly drowned out, craving a notable absence in many of the songs. With that said though, it's not a bad performance at all. The percussionist's ability to switch between bongo, tambourine, vocals and a number of other specialised instruments is just a joy to behold and the group's last track "Here Comes The Fury" really ups the ante of the entire show.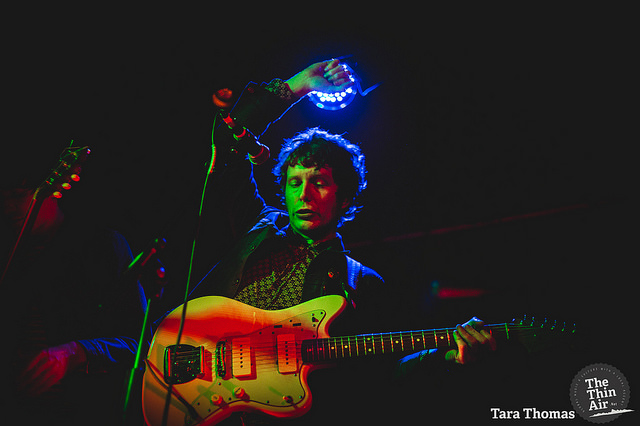 As we edge closer to midnight, the crowd begins to swell more and Sweeney's begins to get smaller and smaller by the minute. The anticipation is building for our headliners and with only one group left, the audience seems close to salivation. Fortunately for them, the final support act of the night is psychedelic rock n' rollers The Urges, a true joy to behold. From the word go, the band launch into a fury that will soon characterise both their own and the headliners set. The music is this full frontal assault of hazy, deeply fuzzy psychedelia whose only levity is the band's own charmingly cynical stage banter. While some of new tracks may lack the ferocity of their past efforts, the band smash through song after song with such intensity and force that it's easy to forgive. The entire set is deeply imbued with a genuine sense of musicality, danger and outright fun that it's hard not be entirely carried away. There is no doubt that were this any other show, The Urges would have the best performance of the night contest sewn up tighter than a 19th century corset. But sadly for them it's not that night.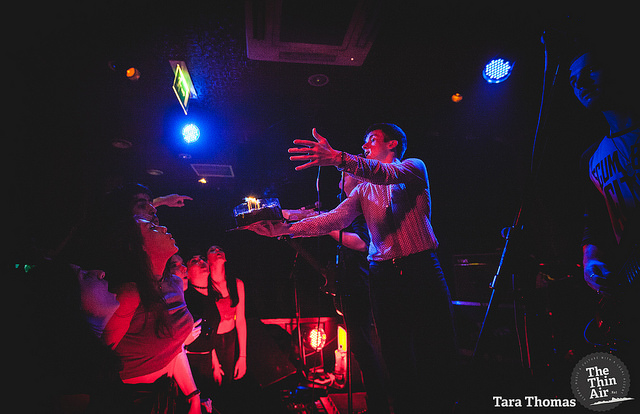 As the day changes from Saturday to Sunday, The Strypes take the stage. The crowd has swelled to a frankly ridiculous level as people are packed like sardines from wall to wall. It's strange to consider that four young Ulster lads can inspire this level of anticipation, but less than a minute into their set the a reason is rather apparent. Simply put, the band blow every other group on the bill away. Everything is tighter than a Dre beat on freshly tightened skins. There is not a note out of place, no delays, everything is precise and rigid but crucially, not mechanical. From their music to their personas, everything is covered in the human touch. Bassist Peter O'Hannlon bounces arounds the stage like Ian Curtis impersonating an over excited rabbit, while the dual frontmen try to exude this cooler-than-cool sense, but can't help but let the smiles shine through. In one telling moment, in the middle of a song O'Hannlon and vocalist Ross Farrelly begin talking to one another in private. The crowd can't hear it but they can see the way they interact, these little private gags and gentle digs. It's a moment that feels genuinely real, as opposed to a "We'll have this same moment every night of this tour" that you'd see in other bands that have achieved what they have. It should also be noted that O'Hannlon during this conversation, keeps playing his bass and doesn't miss a beat. It's almost frustrating how so very easy they make this all look and sound as there is this streak of casualness painted throughout. But isn't that the true mark of a master?
It's the kind of show that even if you're not fond of the group's particular brand of pub rock, the experience alone justifies the cost of entry. Looking around the crowd you can't help but be whipped up into a frenzy. For large chunks of the set, there is a mosh pit taking up the great part of the upstairs in Sweeneys. The floor begins to shake as those it were due to buckle any second under the might of this group. People are howling, pogoing and at one point even crowd surfing. Seeing how well the audience are responding, the band almost seem to up their game for the second half of the set, somehow getting rougher and more aggressive while never losing their meticulous interplay. At the very end of the set, O'Hannlon arrives on stage with a birthday cake for one of the organisers. He gets the crowd to blow the candles out before smashing his face into it and hurling the remains towards the public. What then follows is a truly chaotic show as food begins flying back and forth and the band hurls themselves into the masses. It all descends into this pandemonium; the audience and the band are one in the same howling their lungs out and losing any and all inhibition. The bedlam finally subsides as the band are hurled back onstage in perfect synchronization. The show comes to the most fitting end as guitarist John McClorey raises his guitar and smashes into the floor, snapping the neck and letting out a wall of noise in it's wake. The room is breathless yet somehow manages to cheer with a truly powerful force. As the feedback finishes and the breath returns back to the room, it's very clear that everyone here has witnessed something very special; something that, while deeply indebted to the past, promises a very bright future. Will Murphy