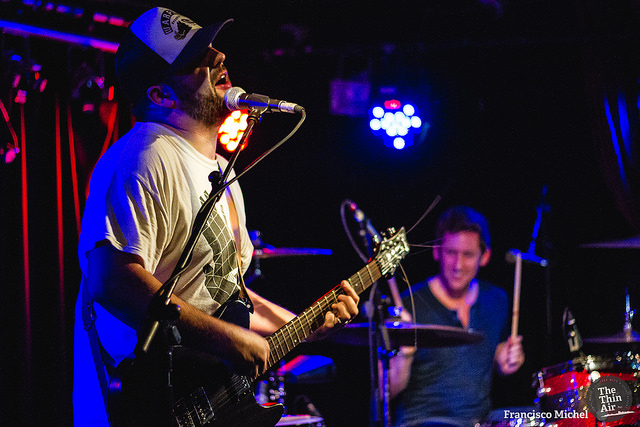 When it was announced that Limerick noise-rock duo Giveamanakick were reforming to celebrate the 10th anniversary of their second album We Are The Way Forward, to say I was a tad ecstatic would've be an understatement. During their initial lifespan which lasted from 2001 to 2009, Giveamanakick – i.e. GAMAK – were one of the forerunners of the independent Irish underground scene. It was a time when bands such as themselves, The Redneck Manifesto, The Jimmy Cake, Estel and Waiting Room amongst others, helped breed new life into a scene that was succumbing to an overload of lifeless acoustic musical accompaniment.
Having already played two of the four reunion dates, the members of Giveamanakick, Steve Ryan (vox & guitar) and Keith Lawler (drums & vox) were preparing for their first Dublin show in roughly six years. However before the two piece could enter the fray, it was left to Naïve Ted – minus his partner in crime Deviant – to try and appease the rock minded folk who showed up early. Appearing on stage wearing a Mexican wrestling mask Naïve Ted's ability to conjure up and mix an array of never ending high frequency beats from his laptop while at the same time continually moving rather effortlessly between scratching away on his turntables to laying down loops got the unsuspecting audience on side rather quickly.
Finally the time had come with Steveamanakick and Giveamanakeith walking out to an appreciative Dublin crowd. The swell in numbers on the floor was by now particularly obvious and the band rather casually opened proceedings with the double whammy of 'Ger Canning' and 'Say "NO" To Sports' from their debut album, Is It Ok To Be Loud, Jesus? Once the final notes of the latter had passed over our heads, it was clear as day that GAMAK would be putting every last bit of blood, sweat and tears into what is being billed as their final headliner in the capital.
The sheer volume and power that these two exude is of such a high intensity it's hard to believe that giveamanakick have been away for so long, yet they manage to replicate their signature speed and aggression as soon as the brilliantly titled 'Ger Canning' kicks off. Buzz saw riffs and thumping drums have long been GAMAK's bread and butter but to be able to bear witness to it one last time is a pleasure to behold.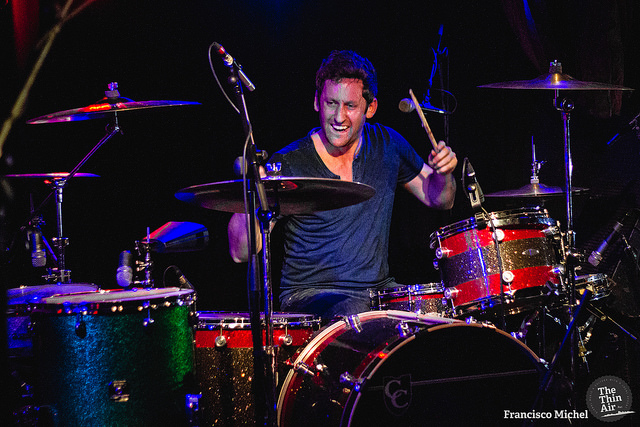 With the tour celebrating the big one zero of their sophomore effort We Are The Way Forward Ryan acknowledges the crowd with a brief hello and explains how they will now be playing said album in its entirety and that at the end they'll pay two tunes from their third record Welcome to the Cusp.
As a result we waited in anticipation for the initial pounding force of 'Bobby Dazzler', a track that highlights everything positive about Giveamanakick. Within the first few bars any cobwebs that may have been hiding in and around the stage were well and truly blown asunder due to the brutal and unforgiving powerhouse of the album's opening number. The pace was in no way diluted during the incredibly tight 'Grabbity', while the duo's ability to play in such a synced way after all these years was evident during 'Hatch 77' and 'The Taking'.
After a short Q&A with the audience in which someone won a block of cheese, it was business as usual with particular highlights being the crowd's interaction during 'Spit', the dual drumming of 'Aquaplaning' and Lawler's entry into the audience in the midst of 'Suffer the Gowls'.
Finishing up with 'Spring Break' and 'WannexKenGrundleTank' from Welcome to the Cusp – though the latter had to be restarted after Ryan suffered a "bendy finger" problem – Giveamanakick bid farewell safe in the knowledge they made the right decision to come out one last time. Conor Callanan
Photos by Francisco Michel