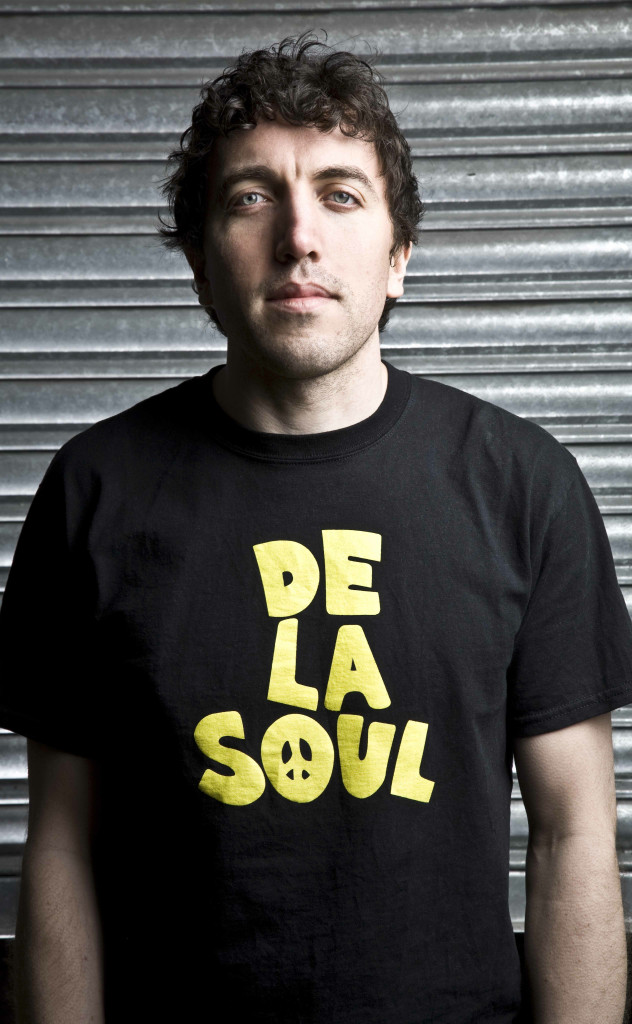 David Kitt has been a quiet institution of the Irish music world for what is fast approaching two decades. In that time Kitt has released six studio albums under his own name has toured extensively, one of those tours being support of David Gray earlier in 2015. Recently, Kitt has achieved success in the realm outside of his ambient, electronic folk sphere under the moniker of New Jackson which has seen him bringing his boisterous, driving electronica to festivals throughout the UK and Europe, sharing stages with the likes of John Talabot and Mano Le Tough. Eoin Murray speaks to David Kitt on a Thursday afternoon to find out how the man manages to juggle two utterly divergent musical projects and how they bounce off one another. The importance of patience, variety and discipline emanate from the musician whose influence in the Irish music scene over the past number of years has perhaps been subtle, but has doubtlessly been fundamental.
Hi David. Firstly I just wanted to ask you how you're doing? What have you been up to?
I'm good! I'm just back in studio again now after quite a lot of gigging. I've just been working away on the next David Kitt record and finishing up the New Jackson album. It's the first chance I've had to get a bit of a stretch of time to focus on my own stuff for a while so I'm really enjoying it.
What can you tell us about each of those albums?
Well, they're taking shape! For the record in my own name I was sort of anxious to get away from some of the electronic elements. I wanted to do something a little more played, away from the click track, away from the computer. So at least half of the record will be like that I'd say. I started working with Sean Conan, an amazingly talented engineer who worked on the early Uncle Tupelo records. We've been recording to tape with Ross Turner from I am the Cosmos on the drums. It's just been the three of us working away. But there are also a few more computerized tracks. You know, I've always wanted to make a record that sounded like something in between Neil Young's After The Gold Rush and Ilmatic by Nas. Two concise, no filler records. I like the idea of combining tape and analogue drums and guitars with that classic early 90s Hip-Hop sound. And it actually seems to be happening quite easily! It's funny when you get the right people involved and you know what you're actually trying to do it all just starts to happen. I guess at this stage I like to think I know what I'm doing in the studio!


Divergence from the electronic side of things is something I wanted to ask you about. Certainly throughout the David Kitt albums, moving from The Big Romance (2001) to The Nightsaver (2009), there does seem to have been a move from more ambient-folk sounds to more pulsing, beat-orientated sounds. Then of course New Jackson enabled you to fully indulge in the electronic side of things. Has having that as a vessel through which you could focus on electronica made you want to bring the David Kitt records to a more stripped back, folk oriented place?
It's never really as straightforward as that. I mean, the first few things I ever released were pure electronica so it's always been there. I can't really get away from it! It's a huge part of my record collection too, you know? But then again, I've been going back so much and listening to albums like Pink Moon by Nick Drake and sparse, acoustic records like that. Richie Egan (Jape) is a friend of mine and he's been on my case to release a purely acoustic solo album for about eight years now. But a lot of the time the stuff that people find the most interesting in music like that is the part that the musician finds least interesting about his or herself. The only people who ever really get to hear me just play guitar and sing are friends. I get bored quite quickly of myself just playing guitar! But I've been forcing myself to get better at it, watching Mississippi John Hurt videos on Youtube and whatever.
But at the same time, you just want to offer a window into your sound.  With this new record it was a matter of waiting, there was never any rush.  I wanted to wait until I had ten songs that I felt could work as solo-acoustic songs and then I could see how to treat them. So yeah, it will definitely be a lot more sparse than The Nightsaver but there will be room for electronics. I just want to get it down to the essential sounds I think. The hope is that it will just fit together.
So do you think the almost simultaneous touring of the two different live shows fed into the way you wanted the new music to ultimately sound then?
Yeah, I mean there's just so many ways it can all go. Initially yeah, I really wanted to make an album with basically no electronics. But then I started doing the gigs and I realised I definitely don't want the live shows to sound too different from the record. And then obviously, through touring as New Jackson and running all that machinery, I've just learned how to use it more and how to make that work in the other shows to add a more live feel. The David Kitt shows have become about 40% based on that as a result and I'm free to play around with all the old songs with this new insight.
It becomes a new context. The new songs are going down really well but then I can go back to the old stuff without a sense of nostalgia. I never used to play "the hits" over the years because I always wanted to be moving forward. But now I'm able to hear them differently and realise that the ones I want to play are good songs and I should be proud of them.


It's funny that you'd mention the lack of nostalgia. When I saw you play during the summer I actually felt that there was a sort of sense of nostalgia in the venue, coming from both yourself and the audience who were hearing these songs that had maybe been in their lives for over ten years. Maybe that feeling was stemming from the fact that you were back in these small, very intimate venues having just spent weeks playing under a different moniker in these massive festival settings. The dynamics are just so drastically divergent from each other…
It's just really lovely to be able to do both you know? When you have that variety it definitely helps. New Jackson probably suits my personality way more because it's much more anonymous. Sometimes I feel like I've been cajoled into releasing very personal stuff! Like some of it isn't as personal as people think but a lot of it is fairly confessional.  So, as for feelings of nostalgia in the music, the older songs that I actually do still sing have a universal quality that has made them age with me. With one or two of them I feel like I've changed so much since I wrote them that there is a distance created, but on the other hand there are songs like 'Into the Breeze' or 'You Know What I Want To Know' that I feel like I could have written yesterday.
In songs like those you just mentioned there is a real candid, straightforward lyricism with very little need for haughty metaphors or symbolism. Is that fair to say? If so, is that sincerity something that you've always tried to pursue in lyric writing or is it just how it naturally comes out?
It's changed a lot over time. It's probably all more abstract at the moment to be honest. A lot of the stuff on the new record will be more abstract or fictional and there always will be elements of that. But at the same time it's all about writing what you know and that does always come through.
It was funny … I went to see John Prine play a gig and he mentioned "doing something that no writer should ever do", and that was "writing about myself". I was like, "Oh Jesus! Is that one of the rules? I missed that memo".  But I think there are certain periods where you write in a more creative way than other times.  Sometimes when you're going through things in your life the writing of it serves as a way of exorcising them and song writing can be a crutch in that way. There's certainly been things that I've written that I've found to be even too personal. But at the moment it's become more creative and less confessional. I'm focussing more on the sounds of words, things that resonate from books I'm reading or just things I pick up in every day life. I guess the methods just change over time.
Back onto the subject of the live show, it must require such a different headspace and mentality to go into a David Kitt show in contrast with a New Jackson show. It certainly does for the audiences anyway. Do you have to mentally prepare yourself in a different way for each?
Well, for the festival shows with New Jackson at least, it's a considerably younger audience. There are more people on drugs I suppose… but I do enjoy that energy! I mean, sometimes you'll have an audience of people who could only be 18 or 20 and they've taken ecstasy for the first time. You can look those people in the eye and you really are just trying to give them as much of yourself as you can in that festival "shot in the arm" kind of way. You can see the transformative nature of the whole experience for them and it really is an amazing energy to be around. With New Jackson I sing way harder into the mic/vocoder than I ever do in my own shows. It's physically way more taxing and I've to concentrate so much because I'm running five or six different machines at the same times. It's quite intense. But once it's over I just pack up and that's it. Like, after Longitude I just got in my car and was home an hour and a half after the gig.
It's different for the David Kitt shows because it's longer. You're more of an entertainer in the traditional sense. Telling stories, giving insights into older material. It's a much more dynamic thing, going from solo guitar songs to more layered electronics. It's such a huge difference, like when I was playing in Levi's Bar in Ballydehob. I was playing to roughly fifty people. It's a much much more intimate experience. But I guess I've been doing all this for so long in so many different bands and stuff that I'm just used to the variety. It's like food. You can't eat the same thing every day or you'll get bored.
Do you think that that variety is pretty central to your longevity as a musician?
I mean it's working I guess! I'm surviving. Like, my head's just above water but that's all I can expect at the moment. I don't own anything apart from a few synths and guitars and a load of records….


Well I guess if it's what you love…
Well I think it's a decision. I don't think it's for everyone, and certainly the older you get the harder it gets to live with that uncertainty. You go from year to year and some of them are bad and some of them are good. Sometimes you're in trouble and just trying to fight out of that and that's the pattern. I actually get pretty fed up when people say, "Well aren't you doing what you love?". I think you need so much discipline and application and determination to survive making music. Especially in Ireland where it's so limited. We don't support any of our artists on the radio properly or anything. It's just not a good country for this kind of thing. Compare it with Iceland or Sweden where they invest so much in their own musicians. We have so much talent here and it can just be a bit shocking when you compare it to what goes into other areas of the arts.
But you know, with that said, there is a way of making it work. I got lucky with New Jackson. I started it anonymously as a labour of love for a sound that I wanted to nail for years. The response was amazing! My manager Barry Redsetta is a really old friend of mine, and this is the sort of music we were listening to when we were in our early 20s. Now all of a sudden we're in the thick of it, putting on nights and putting out records. It's really exciting to be at this stage of your life and feeling like "Holy shit, we're closer now then we ever were at our most idealistic". And I guess that it rekindled that idealism for us. And it really feels great to have a crew of people around to help make it happen. That crew that is there, the likes of Jape, Somadrone and The Redneck Manifesto and the younger acts like TR One and Terriers, not to mention The Sunday Times crew in Cork or the Bierhaus gang in Galway…. These are all people that are still really connected twenty years after they started hanging out with eachother. They're still connected through music. And to me that's the most encouraging thing. Constantly developing, getting better, knowing what's wrong and trying to fix it.
So what's next then?
Ultimately I want to get the New Jackson album out in the first half of next year.  Then the David Kitt record should be in the second half of 2016 or early 2017, you can't release them too close to one another you know? And I'm taking my time, I really don't want to rush anything. I want to get it right.
David Kitt plays Whelan's, Dublin on Saturday, October 24, with support from Margie Jean Lewis and Cian Nugent.