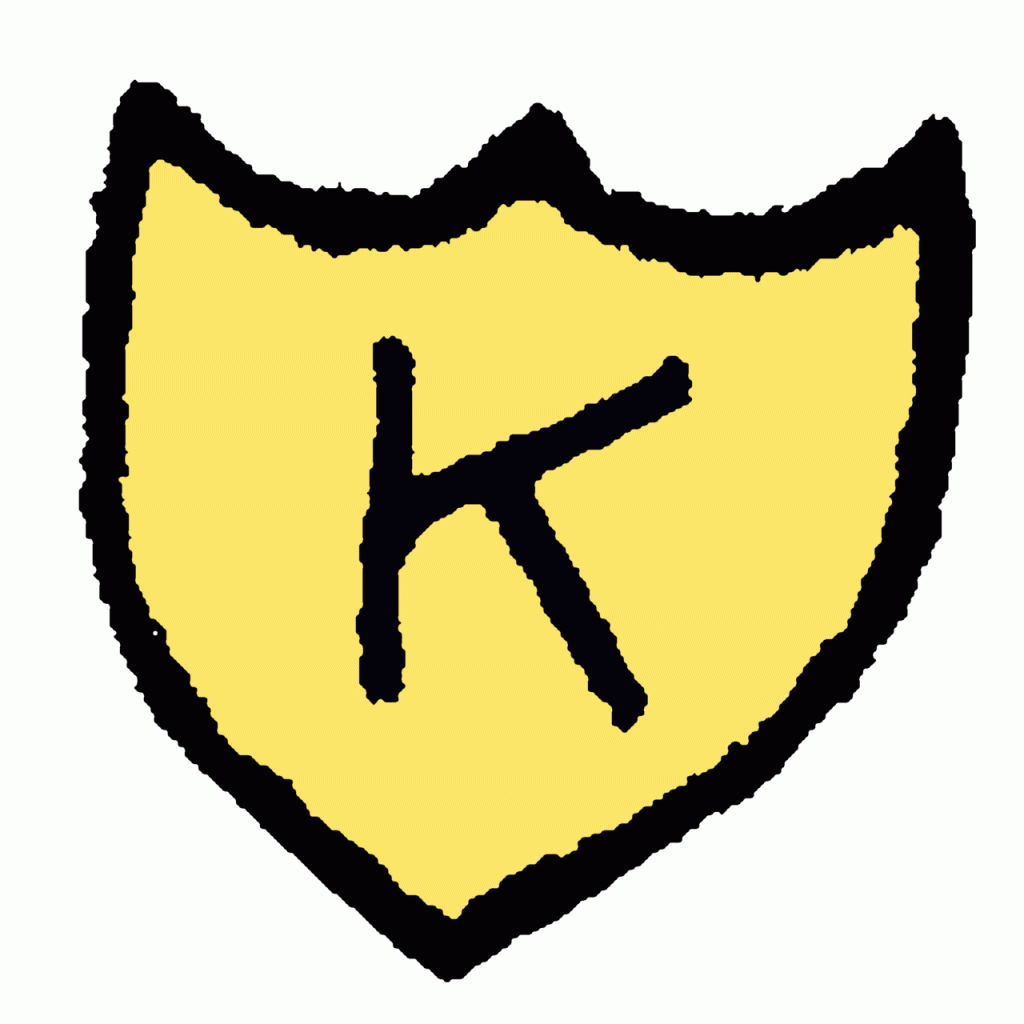 K Records was founded in 1982 in Olympia, Washington by the beguiling Calvin Johnson, a personal project undertaken with the sole intention of making the music he enjoyed by his friends and peers more widely available. Trading with cassettes only in the 1980s as a viable cheap option for bands who didn't want to commit to bulk pressings of vinyl or CDs, which in turn spearheaded the 1990's DIY aesthetic, cementing them at the forefront.
The 'K' apparently stands for 'knowledge' which is fitting considering it's founder's keen familiarity with the underground scenes not just in America, but in places as far flung as Japan and even Russia, which became evident later on with his homemade mixtapes which he made available at his own solo shows.
Below is a ten track sampler which highlights the vast array of eclectic offerings from the label over the last few decades.
Beat Happening – Other Side
What better place to begin with than Calvin's very own Beat Happening? With his distinct baritone vocals and the harmonic handouts of Heather Lewis peppered throughout, 'Other Side' oozes shy charm with its nursery rhyme timbre. Black Candy truly is the epitome of the group's back catalog, all of which were released undoubtedly through K records. 
The Halo Benders – Virginia Reel Around the Fountain
The first song taken from 1998's The Rebels Not In, and subsequently their final album of three to date, this is a heady introduction into to the inner workings of Johnston himself and Doug Martsch (Built to Spill) which sees them figuratively bending the term unique throughout the lifespan of this group. These records are absolutely incomparable to anything you're likely to hear. Their output mainly comprises of two completely different songs in tandem with one another, which really shouldn't work whatsoever but intertwine so seamlessly and oddly. You can't help but be mesmerized by the contrast which is so evident on 'Virginia Reel Around the Fountain' which I can only frustratingly compare to a warped version of 'We All Stand Together' from Rupert and the Frog Song playing on the wrong speed (which is bonkers enough, in fairness).  
Karl Blau – Apologies to Pollinateurs
The criminally overlooked Karl Blau is a prolific entity and his music is hard to define or categorize as he amalgamates a wide variety of genres to imbue his style.  Zebra is his billet-doux to Africa with gentle nods to the likes of Fela Kuti ensconced by Bonnie 'Prince' Billy. 'Apologies to Pollinateurs' is by far the standout track on the album which lumbers along at a stoner's pace then blooms into a buzzing wig-out. He's collaborated with such diverse artists like Earth, Laura Veirs and LAKE (responsible for the end credit song on Adventure Time*) which can only demonstrate the limitless influences he's given and received. 
*bonus song in the playlist
Jeremy Jay – Gallop
On his 2009 album Slow Dance, Jeremy Jay draws from a divergent well of Arthur Lee's Love, The Cars and by way of Ariel Pink minus the tape artefacts, which only adds to the overall bizarre allure of this release. 'Gallop' with it's faltering fey and child-like lyrics races along with the aplomb of a spaghetti western.
The Make-Up – Have U Got The New Look?
The formidable and pioneering Ian F Svenonius created this band after the demise of The Nation of Ulysses in the 90s. He is credited for almost 20 albums of work spanning his career, including Chain and the Gang, which K also put out three records from. The Make-Up coined the genre Gospel Yeh-Yeh to describe their all encapsulating collection of gospel flecked garage rock. It's difficult to select just one song or album but Sound Verite was their debut on the label in 1997 and is as good a place as any to start. For the record, it's worth dipping into Svenonius' entire back catalog and reading his book The Psychic Soviet.
Adrian Orange & Her Band – Give To Love What's Love's
Adrian Orange & Her Band had one release only through K Records, but the real star of this particular record is the various band members on the K roster he assembled to record it. 'Give To Love What's Love's' brings to mind Jim O'Rourke's Bacharach tinged moments on his formative record Eureka and the early reflective qualities of Sufjan Stevens on Michigan. Adrian previously made music under the moniker of Thanksgiving which is arguably more impressive but this record is not without it's merits. A grower. 
Mirah – Look Up
Taken from 2004's C'mon Miracle so evidently produced by Phil Elvrum, Olympia Washington based Mirah Yom Tov Zeitlyn weaves well crafted songs with earnest lyrics navigating a fine line between pop and experimental. 'Look Up' is nuanced in fuzz and delicately wry vocals, not too dissimilar from her contemporaries Cat Power and Scout Niblett. 
Tiger Trap – Tiger Trap
Tiger Trap are about as Twee as Fuck as you can get and heavily connected to Sarah Records, which Calvin has been very open about his devotion to considering he re-released albums from Tallulah Gosh, Heavenly etc. This sugary slice of sweet Scottish-style pop, also produced by Johnston,  is a stalwart of the K Record ethos and the groups' only recorded LP.  
Treepeople – Gre
Another Doug Martsch entry on the list, in the form of his band prior to seminal wonder merchants Built to Spill, with the more anguished elements of Fugazi and borrowing intrinsically from Suicidal Tendencies.  This debut album is a far heftier and a more assertive offering that what Martsch would become renowned for, but nonetheless Guilt, Regret and Embarrassment served as a post-punk platform to the pre-grunge stop gap in the very beginning of  90's and they earned a fan in Kurt Cobain. 
The Microphones – The Moon
A much beloved record across all corners of the world, The Glow part 2 is notably K Records most acclaimed release and it was even deemed the number 1 album of 2001 by Pitchfork. Phil Elvrum (who went on to form the more visceral Mount Eerie) created a sonic blueprint for beautiful sprawling indie-folk which has yet to be equaled. A remarkably accomplished work. Honorable mention for 'I Want Wind to Blow' on this album too.