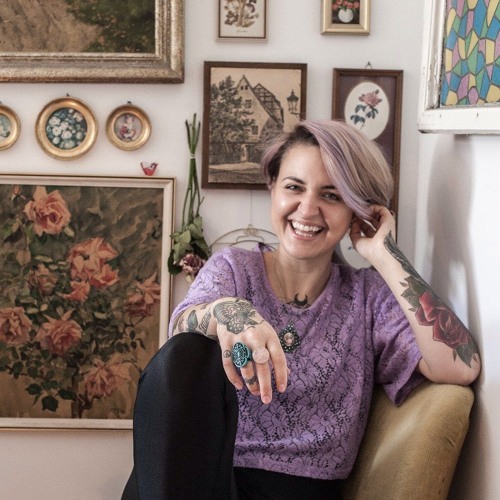 With Antoin struck down by the wifi devils, Aidan Hanratty delivers the lowdown on all the very best electronic gigs, tracks, mixes and releases of the week.
GIGS
Trade (Blawan + Surgeon) & Sunil Sharpe at District 8
Friday 2 October 2015
What a lineup. Techno heavyweights Blawan and Surgeon come together under their Trade banner, while their friend and associate Sunil Sharpe supports. This will be big.
Out To Lunch presents Laurel Halo, Andras Fox and Aquarian at Bar Tengu
Saturday 3 October 2015
Out To Lunch present another stellar lineup at Bar Tengu. Laurel Halo, a worthy draw anyway, has just released the superb In Situ on Honest Jons (RNW 18/9) and it'll be a treat to see what makes up her live show these days. Aquarian, of UNO fame, makes his Dublin debut, while Andras Fox, who's got stuff forthcoming on Major Problems, will play upstairs all night.
R.S.A.G. & Cosmo Vitelli are Teleoke at The Grand Social
Saturday 3 October 2015
As part of the Hard Working Class Heroes festival, Kilkenny's Rarely Seen Above Ground (R.S.A.G.) is joining forces with Parisian DJ, producer and label owner, Cosmo Vitelli for a once-off performance as Teleoke. I'm not quite sure how this has come about but it's intriguing nonetheless.
TRACKS
Danny Clark – Bleeding Gums
Don't be put off by the title. This is wholesome, vibrant house music. WotNot really manage to put out a range of styles, and this thick, heady slice of house is brimming with soul and flavour. Someone tell Levon.
J. Albert – Decadent Structures
J. Albert drops choice cuts online all the time, but this nine-minute jam is simply delectable. It's tough and insistent, yet plays with soft keys and mournful acid bass.
Mio Mio – Floral (Nude Mix)
This track has been floating around for a while, getting plays from people like Palms Trax, Four Tet and Bake, and it's finally set for release next week. No one seems to know much about Mio Mio, the latest artist to feature on the Proibito label run by Anthony Naples, but that's largely irrelevant when the track is this good. Surging gurgles and modulated beats make for a thickly liquid number, sweaty with night-time vigour.
Kim Anh – Shadows
LA's Kim Anh has just dropped her latest single, and it's a dance-floor delight. With nods to classic house, it's built on solid foundations yet demonstrates real flair, emotive chords, keys and vocals coming together beautifully. Check the Roy Davis Jr dub while you're at it.
MIXES
Jazzpod 024 – Johanna Knutsson
A wide-ranging mix from Swedish DJ Johanna Knutsson (pictured above), in which she covers pretty much all kinds of techno: dark, playful, deep and dubby. There's a lot to enjoy.
Rinse FM Podcast – Hessle Audio w/ Pearson Sound + A Made Up Sound – 1st October 2015
It's no secret that the Hessle boys are fans of the work of Dave Huismans, also known as both 2562 and A Made Up Sound. His work has featured on both Pearson Sound and Ben UFO's entries to the FABRICLIVE canon, while two years ago Pearson Sound put together a dedicated mix for the fabric blog comprised solely of Huismans' productions. So it was no doubt a delight for them to host a guest mix from the man on their weekly Rinse FM show. Like his music it's chunky, bouncy and effervescent, joyous and heavy.
Sunmoonstar – Ibid
Okay so this isn't quite ravey, but it's blissfully electronic and might soothe your hangover after a heady night on the town. It comes from niche label Twin Spring Tapes, and features some impeccable synth work, especially on the closing track 'Hilighter'.