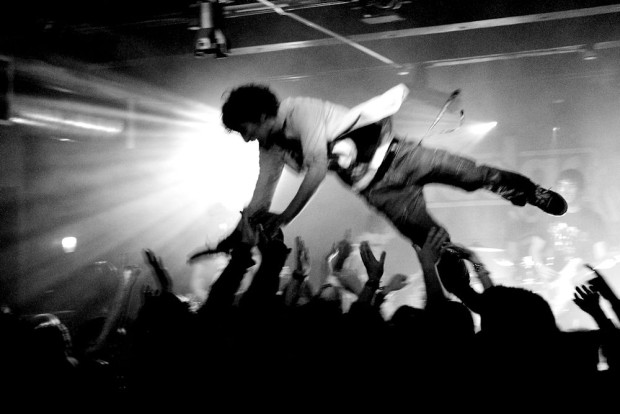 "Institution" is a word that seems to be all too wantonly applied to every other gig night across the country nowadays. After ten years positively both capturing and shaping local live music in the North of the country, Radar at Belfast's Queens Student Union is most definitely an exception to that rule. Ahead of its final (inevitably somewhat emotional) outing on Thursday night, Brian Coney chats with Radar founder and main man Damien McAdams about the decade-long highs and highlights of a soon to be much-missed Belfast institution.
Hi Damien. It should go without saying but Radar is and was a Belfast gig-going institution. Going back to the very start, what was the original vision for the night?
The basic vision was to produce a consistent platform to showcase what we thought was a very strong scene in Belfast at that time. It basically replaced The Underground which had been running for a few years in the Mandela Hall. But that was a Friday night in a huge venue, with attendances hit and miss. The thought with Radar was let's put bands on a stage where people will see them, and make it as easy for people to see them hence the whole philosophy of free entry.  Despite it being free we were committed to not cutting corners. We wanted to showcase these bands properly so they played through a great PA (which they played through for 10 years, a Turbsound Floodlight fact fans), they got a lighting engineer, they got free beers and they got a guaranteed fee. I guess if you some it all up it was basically, "lets make this night as good as it can be whatever it takes"
The vast majority of regular gig nights see a good show of strength for a bit before dwindling off after a year or two. What do you think was key to Radar's success?
There are a probably a number of factors. As mentioned above we put bands on a stage but didn't skimp on anything, so bands played and looked and sounded great. Their crowd came and seen them sound and look great, so bands made a big deal out of playing it which meant we were getting good crowds. The also aforementioned free factor helps. It was regular, I know that sounds funny but its key. People knew it was on every Thursday Sept-Dec and Feb-May so it became a go to. It might not have mattered who was playing people came to party and see each other.
Probably the most important thing though was the acts themselves. It came about at a point that seen an explosion of great new talent in the country. The local scene has always produced great bands. It just seemed around the mid to late 2000's there was real strong group of them, and things like A Little Solidarity helped create a sense of spirit and camaraderie. The thing about Belfast at the time as well was you didn't just have Radar. Gifted in The Empire was going weekly, Two Step at the Limelight was fortnightly, you had people like Bruised Fruit doing gigs, and later Animal Disco. People might see that as competition amongst promoters and nights but I looked at it a completely different way, it gave bands a chance to grow. Say a band played a show at Two Step and pulled a big crowd or played really great, the I'd hear about it and likely book them, or Gifted would look to book them. So some people who seen them there would come to Radar, but the regular Radar crowd would see them, then they'd get some of those people at their next gig. It allowed bands to snowball. It was great. A lot of things were working together to make nights a success and I think ultimately Radar was especially attractive given all the other things I've mentioned first.
I noticed as well that it was always a night the bands themselves went to. Most likely as it was free and the booze was cheap. And I could always be talked into handing out one of the infamous beer tokens too!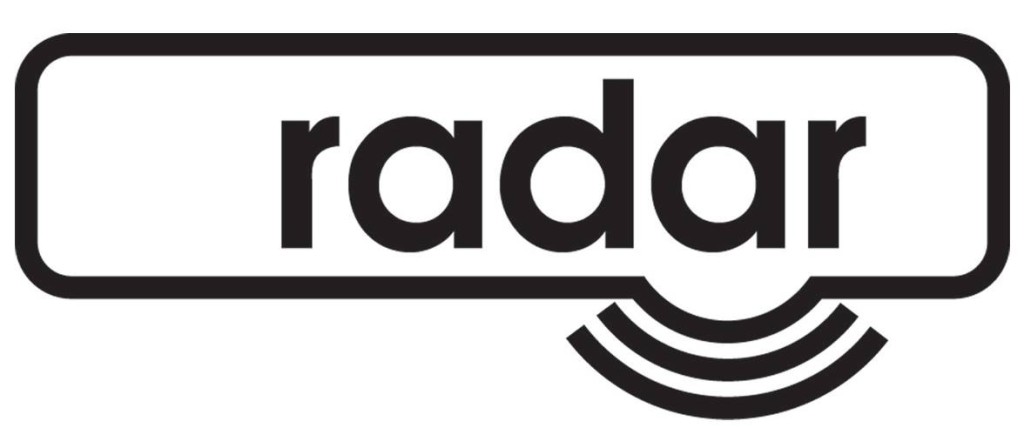 The night really offered a regular, consistently impressive opportunity to check out great local talent for free. Do you think it paved the way for those kind of free nights, cropping up more and more across the city?
I'm not really sure. It was always our ethos. We wouldn't change it. In fact looking back we had some ridiculously great touring acts who came and played and we didn't charge in. Brakes played it – Brakes like! All Night Disco Party was a staple of my early Radar DJ sets and then all of a sudden we had to opportunity to put them on and did it for free. 65daysofstatic played with ASIWYFA, and Frank Turner headlined it, not many people probably remember that one. But that was just the way we done it so its hard for me to say whether that influenced these shows that are happening now for free. If I'm honest I just don't know. It certainly worked for us but with capacity for 400-500 I suppose we could do it. I certainly don't think charging £5 week in week out is a sustainable formula for local talent no matter how good it is.
Casting a fond eye back, can you single out three shows/line-ups that stood out and why?
It's so hard to do something like this and pick certain nights as I just end up worrying that I'm going to offend certain bands or people so I'm trying to think of a reason beyond the bands why certain nights meant so much.
There are obviously the one's I've mentioned with these bigger touring acts but that wasn't really what it was about so I wouldn't have them down as the most memorable. The John Peel night was incredible. That was only about 3 weeks in back in October 2005. Hundreds of shows all over the country and we had a great lineup of Tracer AMC, The Zoo, Oppenheimer and Civilian. Tracer AMC were one of the biggest Belfast bands at the time, The Zoo who would go on to become Ed Zealous had just released a brilliant single, and were moving their sound forward and well Oppenheimer were just about to release that classic debut album and achieve brilliant success all over. I remember being interviewed by Donna Legge live on Radio 1 that night and summing up by saying that Civilian had just taken to the stage and were a bunch of 17/18 year old kids from Derry, think Peel might have enjoyed that himself.
Think I have to mention the gig we had on 31st January 2008, when General Fiasco headlined and were supported by Two Door Cinema Club. When you think of what those two bands went on to achieve its exactly what Radar was there to do. Put great bands on stage and give them the audience and support to go on and do what they were capable of, and these two bands went further than anyone could imagine. If you're a young musician being made aware of that how can that not inspire you?
I think personally the final one that stands out was More Than Conquerors EP Launch back in 2010. They had played 3 months earlier in Feb supporting A Plastic Rose, another band who were Radar favourites, and had really stood out to me. They were so young but so tight and the tunes were just there, and no one was really talking about them. I think they were booked to play a show in Auntie Annie's about a month later, maybe even an Animal Disco show and I dragged a sound engineer friend of mine who was home from London along raving about them. They were INCREDIBLE! So good that as soon as they walked off stage I followed them back stage and told them in no uncertain terms I was doing their next Belfast show regardless. I think they thought I was a bit mad but went with it. They put so much effort into promoting and planning the Radar show. We agreed on a great lineup, they gave tracks to our lighting operator Paul in advance and then absolutely nailed it to a packed out room. They blew people away and never looked back really. I felt so great having helped out them out there.
Can you single out a particular period (say a bracket of a year or two) that you might consider the "heyday" of Radar in terms of line-ups, turn-out etc.?
Yeah I think from around 08-12. It just seemed relentless every week, the bands were getting better, we had put an amazing team in place in terms of sound and lighting. Lots of bands were frequenting nearly every gig as punters and there was always a buzz. It was like hanging out with your best mates every week except there were 250 of them. A lot of brilliant shows in there at that time by bands at the top of their game like Ed Zealous, Panama Kings, The Jane Bradfords, Not Squares, Cashier, Team Fresh, Pocket Billiards (below), Bomb City 7, A Plastic Rose, and the list goes on really.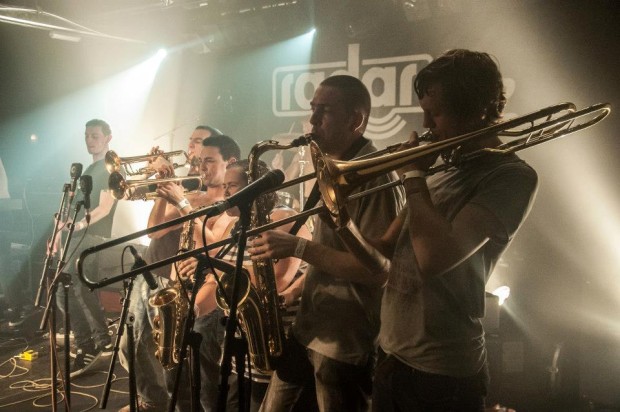 Countless individuals have been involved in making Radar shows special over the years. Is there any people you could single out to making the aforementioned "vision" a reality?
That's been one of the keys to the success. The people we managed to surround ourselves with right from the off to now have been incredible. It's hard to do this without sounding like an Oscar acceptance speech. Firstly there was Rod Martin who was Entertainments' manager at the time it started for letting me do it, and Deci Gallen for telling me I could do it. Then we managed to get some amazing production staff along the way, lots of them have gone on to big successful careers in the music industry. Stuart Gilmore did sound for a few years and went on to tour the world with Two Door, Noah and the Whale and others. Then John McIllroy who's one of the best engineers in the country. Lighting wise we've had Peter McGrath and Dean Marshall originally, then for years we had my brother Paul who is now off touring the world with Twin Atlantic and Architects. Paul was the one who really raised it to a spectacle, he didn't care who the band was. The last few years we've had Colum Fitzsimons doing the majority of the lighting who's produced some amazing shows. I suppose you couldn't really have Radar without Richard Lower though who was behind the sound desk for most of the years. Any band who's played it will no him and he certainly made my job a lot easier too. Suppose finally I have to mention Emma Rose. The only person who's probably seen as many of the shows as me and has the tattoo to prove it! Also Stuart Bell (who probably played at Radar with more bands than anyone!) for designing the awesome posters.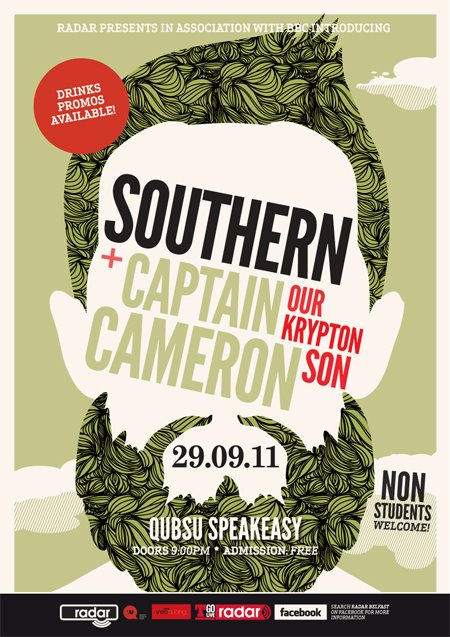 Naturally, a lot of people are sad to hear the end of Radar. Why end it now – rather than say, last year or next year? Why is the time "right", right now?
Quite simply it just feels right. There are other reasons behind the scenes that ultimately play some kind of a part but I wouldn't go into them all and I wouldn't say they add up to make the final decision.  But yes it just feels right. I think personally for me too its been such a large part of my life and sometimes things just need to change.
There's noticeably less new and emerging acts cropping in this part of the country and people are (apparently) going to shows less, regardless of entry fee. If that tide of activity was to radically and suddenly u-turn next year or the following year, do you think Radar could return in some form?
I don't think I'd ever bring it back in its exact state. It's been a great 10 years with Radar and I don't really believe in going back to stuff for the sake of it. I don't know really but at the minute no. I'm obviously a little emotional coming up to the final one but I'm certainly not sad or regretting it.
What advice would you give to young, budding promoters interested in creating even a smidgen of the same sort of buzz that Radar has done for ten years?
If you honestly believe in the bands in Northern Ireland then do it. If you believe in a certain band then work to make them bigger and stick with it. And its not just about the promotion of a show then open doors job is done. Do the work on the night. Chat to people at the shows, chat to bands. But respect people. Respect the bands, respect other promoters and respect your punters. You give that respect out then the respect will come back, and it will come back in people going to your shows, because ultimately at the end of the day as a promoter that's what its about.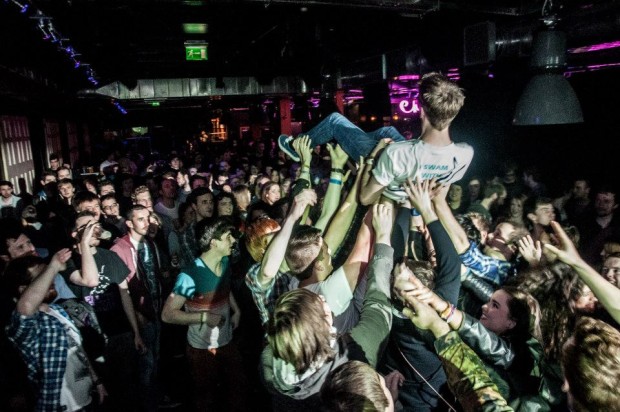 As was only to be expected, the line-up for the farewell show is a perfect four-act bill, featuring a couple of Radar favourites from down the years. Talk us through the line-up and why you selected this particular for the swan song?
It was actually pretty considered. Mojo Fury was an easy one. Not only are they one of the biggest bands in the country now but they also played at the very first Radar alongside V Formation, Panda Kopanda and Fast Emperors. It was just far to good a book end to ignore. And they're the perfect band for headlining a venue like the Mandela Hall as they'll certainly put on one heck of a show. I really like Oh Volcano. Those two Strathern brothers are extremely talented musicians and they're doing something just that little bit different too, I've seen them play in the Mandela Hall supporting established acts so I really wanted to see them on something where the focus was a bit more on them. I really wanted Hot Cops as they've done a few of the more recent Radar shows and are really starting to establish themselves in the music scene in Northern Ireland. They've stolen the show a few times as well and will turn a few more heads at this. With Jealous of the Birds I was determined to get an act who is really at the start of their journey, and Naomi perfectly fitted that. We originally used to open each Radar with a solo act and this feels like a little nod to that. Oh and she's produced a wonderful little album of songs already too!
Finally, unless you've a heart of stone, it's set to be an emotional night for a lot of people. Without giving too much away, there's talk of a few things going on behind the scenes to make it a particularly memorable night. Can you shed a bit of light?
Haha my lips are sealed. I'll just be trying to hold it together for most of the night. At the end of the day we've still got a great show to produce so we we certainly won't be taking our eye off the ball for the last one. Just need to get the playlist right now!
Radar bows out on Thursday, October 22 at Belfast's Mandela Hall with Mojo Fury, Oh Volcano, Hot Cops and Jealous of the Birds. Go here for the show's Facebook event page.