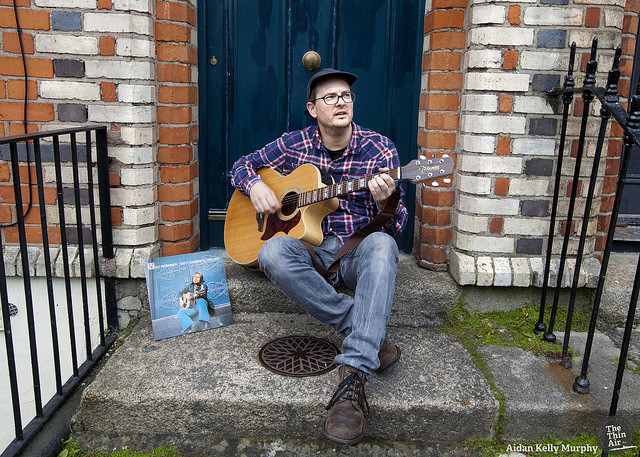 In the latest installment of Track Record, Michael Stevens of Dublin bands Lie Ins and Skelocrats reveals and talks about some of his favourite records from the likes of The Wave Pictures, Charles Mingus and The Magnetic Fields. Photos by Aidan-Kelly Murphy.
Compiling a list of my ten favourite records was agonising and fun. There are many, many records I had to leave out and I felt sad for them; but it was nice that I got to listen to them all anyway. As for the ones listed here, there are records that one could objectively say are better. But these are the ones closest to my heart, metaphorically speaking. These have lasted, for various reasons. I'm still finding things out about them on each listen. Or, like quantum particles passing through an aperture, these records are physically and in every other way changing as I change and look at them from different angles. They're living, and yet only alive when I interact with them. And also, they give life.
Or they're like people, friends. To my surprise, when the list was complete, I realised that all but one of the albums is a certain person to me. And I mean an actual person — a friend or a family member with whom I've shared the music. Perhaps they introduced me to the album, or we enjoyed it together, or we hung out in ash-carpeted sitting rooms and drank Dutch Gold to it. Whatever way we shared it, I have remembered those moments.
And when I thought more deeply about that, I sensed that many of my long-lasting friendships have centred around music. That's comforting.
So here goes. My top ten, in no particular order. If you know me, you might be in here somewhere.
The Wave Pictures – Instant Coffee Baby
There's something about a three-piece band – and I'm in one, so I should know – that's uncertain, just about to fall apart. Two-pieces burn out with their own intensity. Four-pieces are steady and relaxed: you could eat your dinner off them. But three-pieces must be taut. There's nowhere to hide and each band member must stop it all from collapsing. There's also often a quiet suggestion of aggro, as each is aware of individual importance and doesn't waste time letting the others know.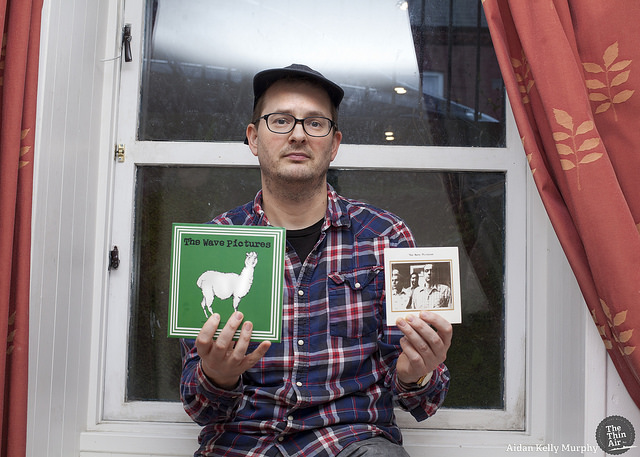 Instant Coffee Baby is my favourite album by a three-piece band, and maybe my favourite album outright. In truth there's nothing shambolic about the Wave Pictures, but the aggro is there, in David Tattersall's garrulous guitar playing, in his whiny English voice and his deftly-written and often hilariously caustic lyrics, lots of which seem to be about girlfriends whom he's never really forgiven. An album that motors along and never splutters, it's hard to name a favourite song on it because they're all so good. But 'Just Like a Drummer' stands out, as does the title track.
The Beatles – The White Album
This is an album to which I have been listening since my early teens and now, 30 years later, I am still finding things in it I didn't realise were there. What never fails to arrest me about the Beatles – and this album is case in point – is that they were always experimenting, always fun, always making stabs at pure weirdness, while at the same time never letting go of what must have been the kryptonite-like mantle of being the Biggest Band in the World. They had many great songs and albums, of course, but The White Album sees the Beatles as a post-Maharishi psyche-folk band, with an enticing variety of songs and a sense of humour that is just the right side of oddball. Paul McCartney is the song-painter king with brilliant songs like 'Mother Nature's Son' and 'Ob La Di Ob La Da' (a song I can play terribly on the piano, I'm proud to say), and 'Helter Skelter' and John Lennon's 'Dear Prudence' and 'Sexy Sadie' see him at his rocking best. On 'Everybody's Got something to Hide (Except for Me and My Monkey)' he chews up the idea of the rock and roll song and spits it out as a searing, sleazy treatise on inner reflection, accompanied by, of all things, a fire engine bell. Brilliant.
Charles Mingus – Blues and Roots
Charles Mingus was a true genius. A Mozart-level genius. As this is the only instrumental work on my list, I think the less said about this the better, other than the fact that when I heard this for the first time my jaw hit the floor. I defy you to not get up and dance to this.
Ry Cooder – Into the Purple Valley
It's a bit odd to include an album of covers, but a notable thing about this record is that I think every song version is better than the original. And that's saying something, when you consider that there are songs on here by big hitters like Leadbelly and Johnny Cash. Ry Cooder is an artist of such dexterity and intelligence that I think he's probably the only person that could pull something like this off. And pull it off he does. This is an album that presents the traditional American song in various forms while also making an oblique political statement that is all Cooder's. My father (though he was no Okie from Muskogee) grew up the Depression in the US and this is Cooder's comment on the politics of the dust bowl tragedy – that time when banks and big business pillaged the common man and left him destitute, something that's familiar to us now for sure. In this way, this record is a very good example of how "the song" gets passed on and belongs to us all. But all armchair-musicologising aside, it's just a great record full of fun and charm. And Ry Cooder's guitar and mandolin playing – and his slide playing in particular – is just amazing.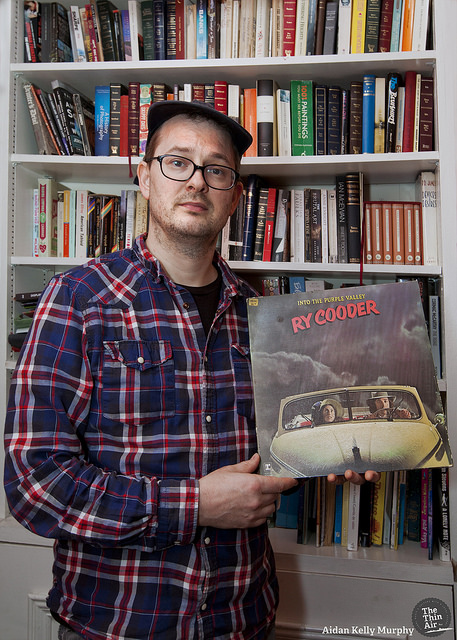 Magnetic Fields – 69 Love Songs
Stephin Merritt is the very best kind of alchemist: one who takes the leaden material of the mundane and metabolizes it into gold verse. 69 Love Songs is his masterpiece. What gets me is that the songs on this seem so obvious. You say to yourself, I could do that, that's no great trick. But as another genius of simplicity, Jonathan Richman, said (about Harpo Marx), "if someone else can do it, how come nobody does?" What Merritt does with the love song here is ambitious, but he pulls it off. He takes the oldest form (I'm certain the first Homo erectus wrote love songs – they didn't have cars back then, just girls (or in Merritt's case, boys)), and makes something completely new out of it. 69 times.


It may seem like a daunting listen but 69 Love Songs is much more than a compendium of songs. It's very much a work with its own character and individuality, its own trajectory. It makes for a thoroughly easy listen. And though it genre-hops like some kind of randy lagomorph through electronica, country, chamber-pop, indie rock and lots more, that doesn't matter: Stephin Merritt is a genre unto himself and this is pop music that is classic but also, weirdly, sounds like nothing else ever recorded. Each line will have you scratching your head at its brilliance but it's the daring music and production as well as a number of well-chosen vocalists, including Merritt's Cash-esque bass – that will carry you through.
Dick Diver – Melbourne, Florida
There are many break-up albums, but I can't think of any that tell stories from the child's perspective. It's a literary trick, and Dick Diver are a literary band. Not in a bookish way, mind, but in the vivid imagery and the way of bits of stories to give an overall feeling of presence in time and place. The previous album Calendar Days has their best song in 'Alice' but Melbourne, Florida, which came out this year, is their best album.
I love bands in which every member sings and Dick Diver is one of these. The Australian accents with which this is done only seems to make it all the more believable and I'm not sure why. Maybe it's because it's singularly unpretentious and reminds me of the multitude of good-looking headbangers with bad beards and back packs who slept on my floor drunk and talked about Cooper's Sparkling Ale, Oz-rock, and how the cat doesn't belong in Australia. In any case, Dick Diver are the real thing, and it's a shame that in 2015 with the decline of "the music industry", the closest I can get to seeing them live is watching two of them doing an acoustic set once in a small Dublin bar. Please, someone, make it happen so I can hear these four voices sing this album at least once together in the same room as me.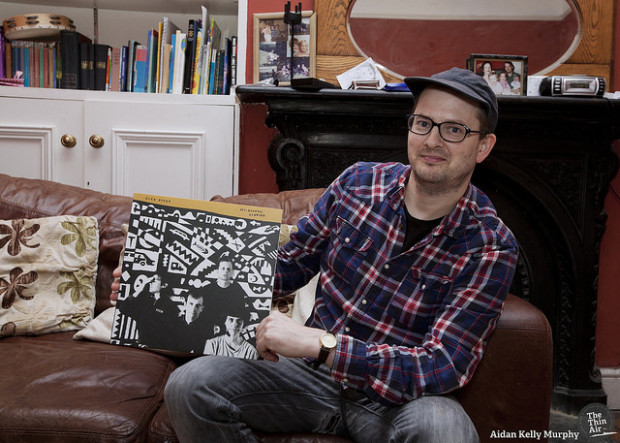 Wilco – Yankee Hotel Foxtrot
Wilco had an irresistible run of great albums from Being There, through Summerteeth, Yankee Hotel Foxtrot, A Ghost is Born, Kicking Television and Sky Blue Sky. I'd have included Kicking Television just to pay credit to them as a live band – they're the best live band I've seen – but Yankee Hotel Foxtrot is undoubtedly their finest hour. You have to acknowledge the genius of Jim O'Rourke as producer on this. His deft touch is evident all over it. And of course the band performances are perfect, each instrument saying just the right thing at each twist and turn. But it's Jeff Tweedy's obsession that drives this record. Without going too deep into the analytics of it all, it seems to be about an inability to communicate; the idea of the realities of life – loved ones, home, all the things we are told we should cherish – being just out of reach or clouded in swathes of static. Which of course is a theme that many people can identify with. But it's Tweedy's song writing that shines. It never dips, and the whole concept holds together remarkably well.
Van Morrison – Saint Dominic's Preview
Van Morrison is completely at odds with all his contemporaries. And for that, and the fact that seems to have been born a curmudgeonly old git, I love him. Like the old master that he is, Van Morrison in days of yore created works of clarity and depth that you just don't get anymore. And he should be held up as one of the greatest-ever songwriters, if only for writing 'Madame George'. Although that's not on this record, Saint Dominic's Preview finds him at his peak and looking outwards, which contrasts with the more introverted Astral Weeks and Moondance records (which are also brilliant) and just making a really great, unpretentious record. And that voice! There's an aspect of the jazz man about Van Morrison – he can write a great song, oh he can, but it's the performance that elevates it to mystical status. By the time the moog on 'Almost Independence Day' is drifting away, I almost feel transported to Caledonia. Which brings me to my next choice…
Belle and Sebastian – If You're Feeling Sinister
Much is made by those more knowledgeable than I of the tapestry of influences they wear on their sleeve but frankly I think Belle and Sebastian are better than all the bands that they purportedly rip off. They truly divide people – always a good sign – and as the archetypal limp-wristed indie kids from Glasgow, they are naturally a band with whom I identify (apart from the Glasgow bit: how one of the toughest towns I've ever been to gave birth to the one of the most delicate songsmiths ever is a whole other essay). Belle and Sebastian have an exemplary track record, with a number of flawless albums, and this work of virginal beauty captures loose folksiness and marbles-in-mouth Nick-Drake-esque vocals that hooked me when I first heard it. If searching for higher meaning is your thing, you can find layers of spirituality, dissatisfaction, longing and sexual perversion in this record. Or if you just want to listen to a really nice-sounding indie-folk record that never drops the ball, that can work too.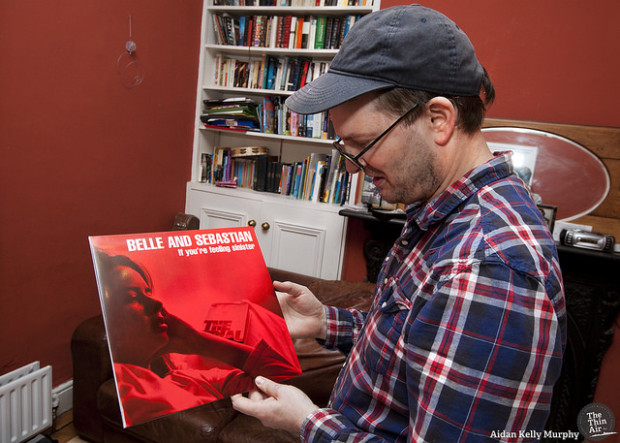 Lambchop – Thriller
Lambchop are always touted as a weird band. With that in mind, when you consider that Thriller is often touted as their weirdest album, it ought to be weirdness squared. And perhaps it is, and I'm just a weirdo myself, but I don't find it that at all. If anything, I find it a comforting album, full of considerable humour and delicacy. It's certainly of its time, coming out when art-country was actually a thing with the likes of Vic Chestnutt, Bonnie Billy and Giant Sand also making really interesting and beautiful statements to much acclaim. So in that context, it evokes a certain time for me when I was influenced by a thoroughly new and original take on songwriting. In 'My Face Your Ass' Kurt Wagner introduces the band with a song of arch spooky humour, and it continues in that vein. The band are perfect on this record, with the brass providing a sort of perverse take on the Memphis Horns that, along with the morasse of clanking paint cans and guitar feedback provides a unique backdrop to Wagner's southern-gent surrealism.