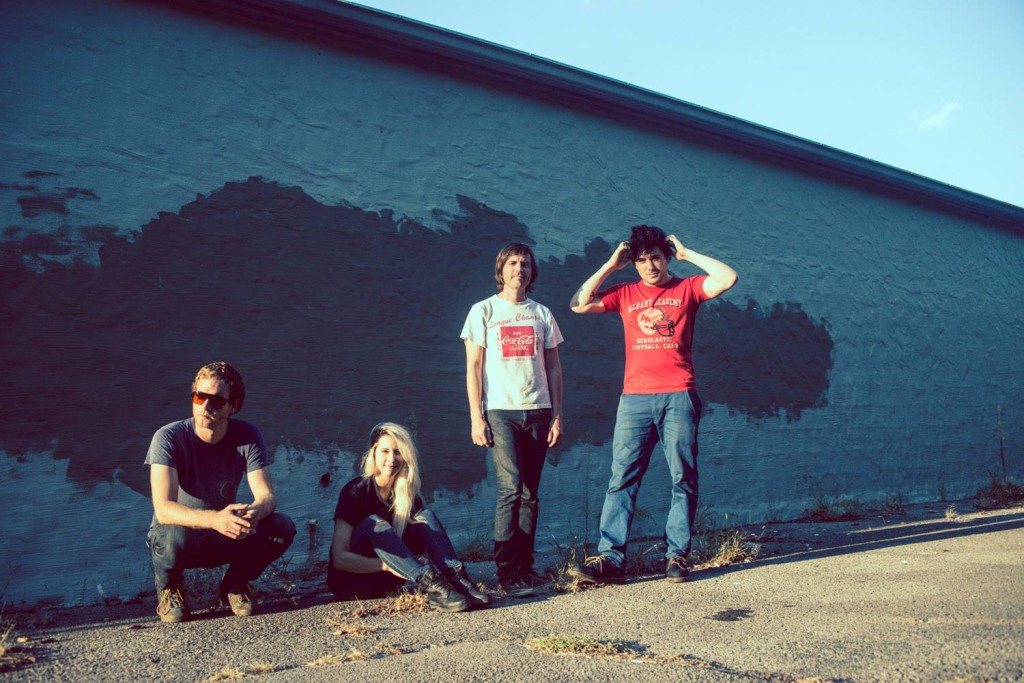 Monday is a strange night for gigs in Ireland and it shows in the mostly empty main venue of Whelan's. Fangclub take the stage as a line forms almost as far away from the stage as possible as though the crowd are sizing these lads up which can only make for a more daunting performance. Unfortunately there is little here that appears to win the crowd over. There are elements of grunge and Britpop, both musically and aesthetically, but nothing really new is offered from this. Fangclub are tight onstage and very good at what they do but they fail to really grab hold of the audience and force them to take notice. They exit the stage with a thank you but a look of resignation.
Fresh off a massive East-Coast US tour and a stint on this year's Fest, The Winter Passing are just off a plane and into Dublin for this evening's show. It is clear this is a band that love what they do and take it seriously. Frontman Rob Flynn beckons the crowd toward the stage in an effort to create a bit more atmosphere in the vast space of the floor. A few head forward but a few remain unmoved as TWP kick off. Marred by sound problems from the start it is a struggle to make the band's sound out from the mash of bass and guitar but it is clear that the band have grown in confidence. They own the stage, especially the two Flynns who share singing duties, and never appear to let the sound issues bother them. Closing with fan-favourite 'Daisy' gets a roar of approval from those in the know and brings a bit more life into this apathetic Monday night.
Bully take to the stage and it is clear that they are here to have fun despite the awkward emptiness of Whelan's. Frontwoman Alicia Bognanno jokes about the time-keeping as though they should start exactly when they're supposed to to ensure the imaginary waiting masses make it to see them. Bully are clearly a band on the rise and have the mettle to cope with it. There is no sign of sound difficulties as Bognanno and co blast through their debut album, Feels Like. Bognanno is an assured leader with reliable back-up in Copeland, Parker and Lazarus, and there isn't anything out of place here. A group gather near the front but there is no pressure to get any closer to the stage. In a way this feels like a local show as opposed to watching a band who are on the cusp of bigger things. There is something brilliant in Bully's brand of power-pop and it may just lie in their ability to tap into their idols without sounding outdated – their cover of The dBs 'Black and White' a perfect showcase of that. As the set ends the band begin remove their guitars until Stewart Copeland yells "Let's go again" from behind the drums. Lazarus kicks into the bassline of The Butthole Surfers' 'Who Was in My Room Last Night'. It is a great closer to the set as Bognanno drops to her knees almost in reverence to her forebears. If Bully keep up at their current pace it won't be long until people will be doing the same for them. James Trotter
Photo by Angelina Costillio.