Features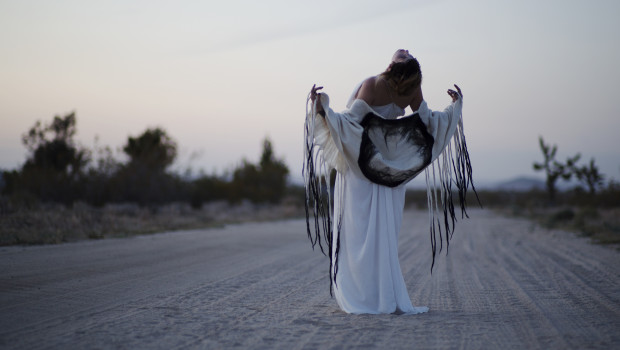 Published on November 9th, 2015 | by Mike McGrath-Bryan
0
Digging Deep with Chelsea Wolfe
Having released Abyss – her heaviest (and finest) album to date – back in August, Chelsea Wolfe is well and truly an artist who has come good on a sense of extraordinary promise. Ahead of her show at Dublin's Button Factory on Wednesday, November 25, Mike McGrath Bryan chats to the L.A. artist about touring, digging deep creatively and the sonic imprint of sleep paralysis. 
Abyss is drawn from the nightmares and situations created by sleep paralysis and other ailments. How was it to confront them creatively?
It happened without overthinking it. I've had sleep and dream issues my whole life, and over time the feeling of sleep paralysis and madness from insomnia has crept into my music over the years. But once the title Abyss was in my mind it really guided the rest of the record and I was definitely starting to confront these subconscious things head-on. It was intense during the writing sessions, but I wanted to dig deep.
Give us a little insight into the recording process of the new record.
My bandmate Ben Chisholm and I worked on the album together, through a lot of back and forth of ideas and production. We then brought in drummer Dylan Fujioka, viola player Ezra Buchla and Mike Sullivan from Russian Circles to add parts and textures and we travelled to Dallas, TX to record in John Congleton's studio. At that point it was a sort of push and pull between us and John to find the right sounds and feelings for each song. There was a lot of tension there but it ended up being a good thing for the sound of this album.
Sargent House really seem to be having a moment right now, what's it like being part of the label's roster?
I feel so lucky to have my musical home there, and to share label/management with some great bands. It's great to be in a place where they believe in developing artists with long lasting careers, instead of focusing on hype.
Abyss is also a move back into far more metallic and textured territory than previous, more folk-oriented work. Do you have a preference for either end of sonic dynamic?
To be honest I'm always going back and forth. I'll be on an acoustic tour and have a sudden desire to play heavy music, and then when I'm on a heavy tour I wish I could sit down and sing with just my guitar. But I love both sides and will always play around with both sounds.
What were Russian Circles like to record/create with?
Those guys are great friends of ours. We did our first proper US tour opening for them. Mike was around in California while I was working on the demo for "Survive" and I asked if he'd add some parts to it. When the album started to form and we planned to go into the studio, I wanted Mike to come in and re-record parts for the final version. Cathy and I were talking about it and realized, why don't we have him play on some more songs as well since he'll be there? He really brought a special element to the songs he played on, adding a sound of triumph to the rawness of Ben's and my guitar playing.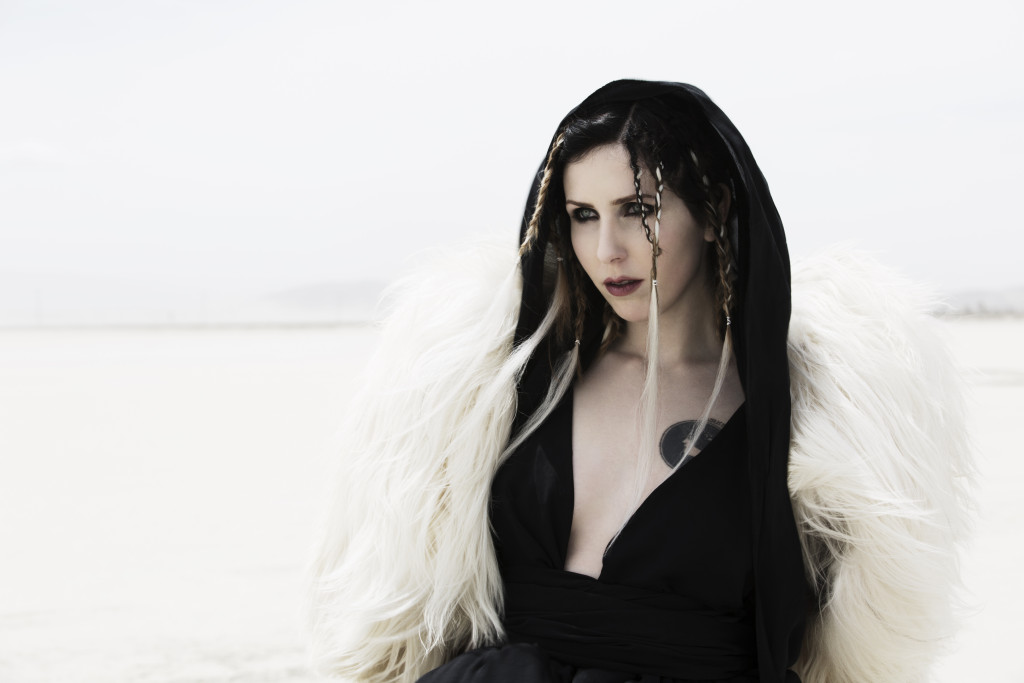 Your work has been used amply in ad placement in the States. What's the importance of placement to songwriters in the streaming/post-CD era?
For me, it's been really cool to have the exposure of something like a Game of Thrones trailer because I'm not really played on the radio very much. It's also just rad to see your music set to cinematic images and stories – I've always been inspired by soundtracks and film scores and would love to do work like that myself in the future.
What next for Chelsea Wolfe?
I'm on tour right now, in support of Abyss. We finished a US tour and now are in Europe. We have tours and festivals coming together for 2016, and I've been writing a lot of lyrics and melodies on the long drives from city to city..
Any words/anecdote for fans of yours in Ireland?
You are lovely and I hope to play more cities in Ireland very soon.
Chelsea Wolfe plays Dublin's Button Factory on Wednesday, November 25. Go here to buy tickets.
Photos by Jeff Elstone.