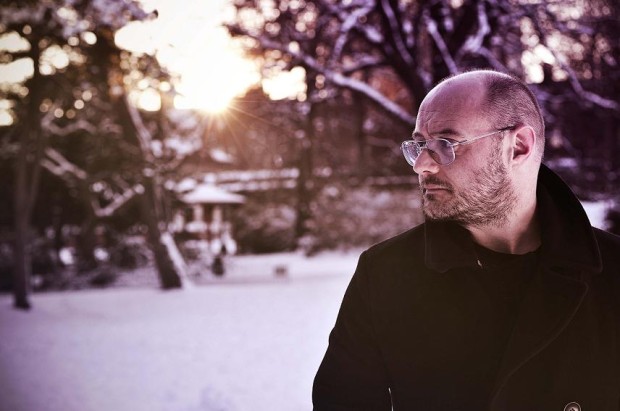 When it rains for Belfast-based acoustic doom master Robyn G Shiels, it pours.
As well as a downright unmissable "Alternative New Year's Grieve Party" at Belfast' Sunflower Bar with Hornby Ban Jovi AKA Hornby of The Continuous Battle of Order, Heliopause and a DJ set from Documenta's Joe Greene,  Shiels will continue his excellently-titled November Reign Tour throughout November (see dates below), including a performance at the Jarman Award Whitechapel Weekend in London on November 21.
Elsewhere, Shiels has teamed up with musician Steve Nolan to deliver an extraordinary, nine-track collaborative album titled sky drew near. Going under the dual moniker Rs.sN, Shiels and Nolan have created a world combined the former's brooding tales of grief, revenge and redemption with the latter's decidedly cinematic soundscapes. The result is nothing short of awe-inspiringly good. Stream that below.
And to top it off, titled "A song, a voice, a guitar, a sofa, a camera, two carry outs, some diesel and a taxi from north belfast, a film." Shiels has released live video of 'This Deathly Charm' from last year directed by Seamus Harahan.