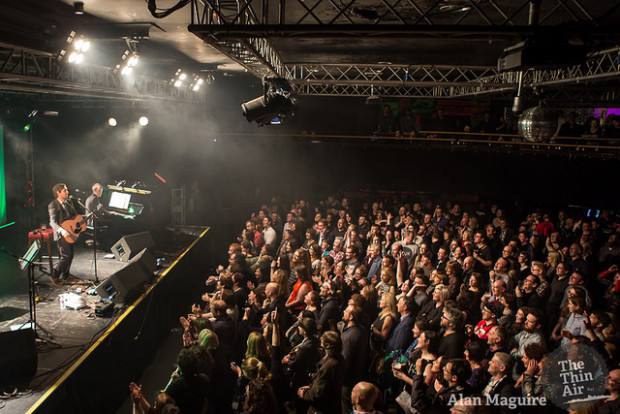 "Don't stop going to silly rock and roll concerts. Don't stop enjoying silly rock and roll… if we keep going, they can never win. Now let's go play some silly rock and roll!" Neil Hannon, The Divine Comedy
On a night that not once threatened to descend into a sombre affair, there remained a feeling of solidarity within the Mandela Hall in Belfast on Saturday night. Undoubtedly one of the most important dates in the Northern Irish music calendar, in this third instalment of the NI Music Awards we once again saw performances from some of the best acts this country has to offer; though the eclectic bills of yesteryear are tonight replaced with an acoustic focus.
It's an evening of celebration and pride, of recognition and 'silly rock and roll'; but as Gary Lightbody beautifully summed up at the awards last year, in its purist form, we have a room full of people all brought together by music. In light of the horrific attacks in Paris on Friday, there could be no better response than this.
As in previous years, here we had eight excellent albums all up for nomination. From the quiet Northern melancholy of Ciaran Lavery and Ryan Vail's Sea Legs, to the lightning quick wit of Bee Mick See's rap odyssey The Belfast Yank it was, as host Rigsy rightly summed up, "The most diverse line-up ever". Of course, there were favourites, and when The Oh Yeah Centre's Stuart Bailie announced the name of 18 year old songwriting superhero SOAK as the winner the gasps were kept to a minimum. Before We Forgot How To Dream's poignant teenage tales have captured an audience far beyond these shores, culminating in tours around the world, television appearances galore and of course that Mercury Prize nomination. What a nostalgic sight it must have been for Tim Wheeler, himself once thrusted into the spotlight at a tender age, an entire career still lying in wait.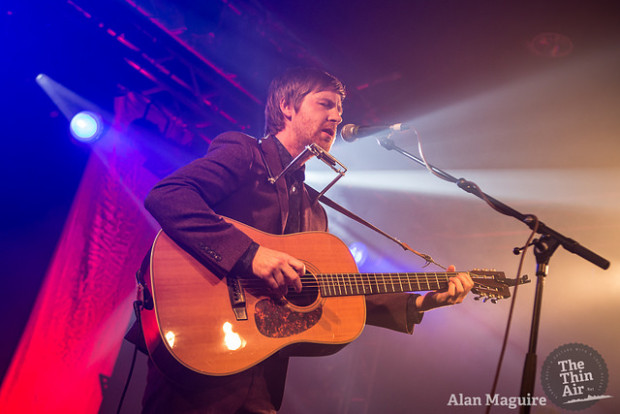 Opening the evening came the fragile laments of Stevie Scullion (above) AKA Malojian, whose gentle performance commanded a silence not easily won in the large confines of the Mandela Hall. Quietly spoken at the best of times, here the band's short, sweet set comprised of their most heartbreakingly honest songs; culminating in a stunning rendition of the single 'What Am I Worth?'. The harmonies between Scullion and double bass player Joe McGurgan never strayed from the perfection they call home, whilst the highlight of the set went to 'Communion Girls', which Scullion appropriately dedicated to those lost in Paris just nights ago.
Faced with the difficult task of following Malojian, fellow nominees The Lost Brothers (below) quickly stepped up to the mark. Blasting through a set of sepia-toned travellers tales, the two piece's charming stage presence and equally beautiful harmonies carried on the Simon & Garfunkel inspired nature of the evening. "This next song is really quiet, so if you could make as much noise as possible that would be great".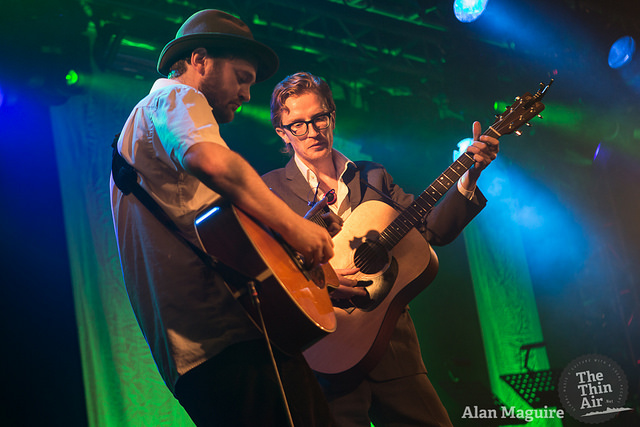 Then came possibly this year's most unlikely collaborators. Wrapped within Sea Legs weathered exterior lies one of the most sonically adventurous albums on the short-list, at times raging, at others haunting. Armed with only an acoustic guitar and a minimalist electronic set up, Ciaran Lavery and Ryan Vail (below) then spectacularly brought to life their 7 track master-piece. Choosing to open with an old gaelic poem, read by a friend, the duo then glided through the likes of 'Colour Blue' and 'Sea At Night' climaxing with a wonderful sing-along version of SOAK's hit 'Sea Creatures'. As "I prayed for you, and you know I don't like Jesus…" finally faded out, the time was right for The Divine Comedy to take to the stage.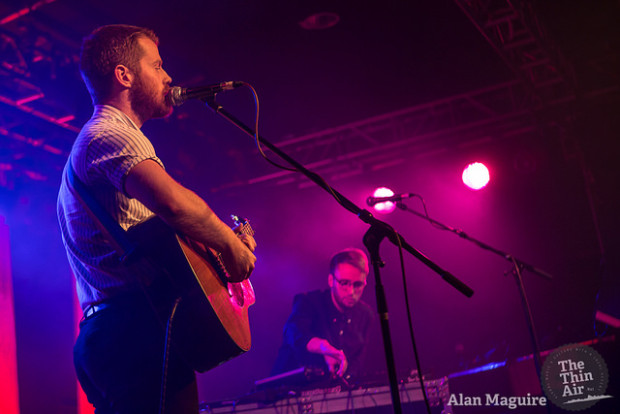 After an inspired speech from BBC head Mike Edgar, Neil Hannon finally took to the stage. Clutching his award and looking out into the adoring crowd, it was clear this was an emotional moment for the songsmith. Overwhelmed, if slightly embarrassed, he then launched himself into a collection of his greatest hits, spanning 'Everyone Knows (Except You)' right up to 'The National Express'. Armed with only an accordion player and a pianist, Hannon's minimalist set up really suited the songs, as he charmed his way further into the hearts of a crowd who really didn't need it.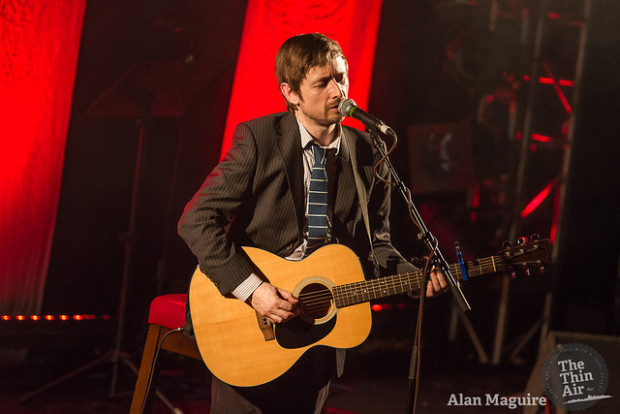 As the backdrop faded into the iconic colours of the French flag, you couldn't help but feel a little bit moved. So simple, so strong. Music and people, together. Taylor Johnson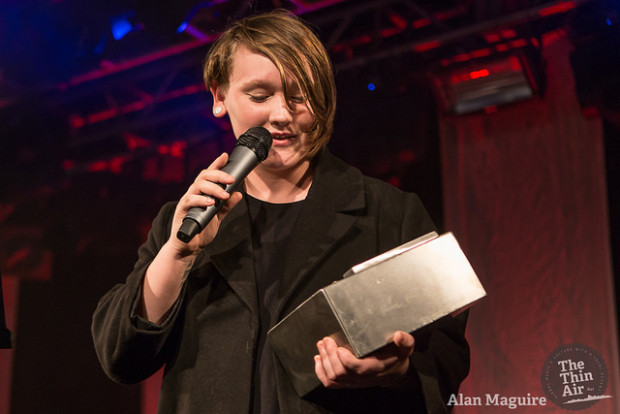 Photos by Alan Maguire.