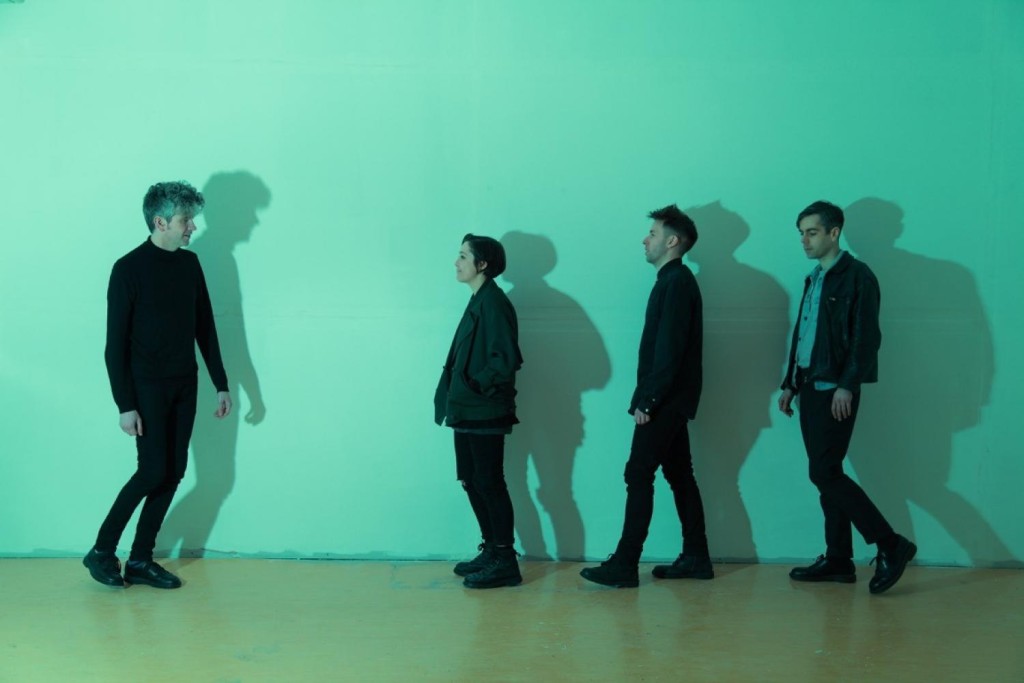 The cover stars of our final magazine issue of 2015, Girls Names have recently returned from yet another successful trek across Europe, touring their seriously accomplished new album, Arms Around a Vision. Aside from a show planned at Belfast's Black Box on December 19, the Cathal Cully-fronted band will lay low until the New Year before setting off on another European mini-tour, culminating in three Irish dates and SXSW 2016.
Tiding us over until then, the band have unveiled the Matthew Reed-directed video for 'Reticence', a highlight from their aforementioned third studio album in four years. Mirroring the song's turbid bent and clanging power, it's a visual mélange of negative film and disquieting archive footage, capturing the compulsion and fever of the single.
Check out the video and all forthcoming Girls Names' tour dates below.
December
19 Belfast, Black Box
January
29 Belfast, Out To Lunch Festival
February
04 Baden, CH, One of a Million Festival
05 St Gallen, CH, Palace
06 La Chux-de-Fonds, CH, Bikini Test
08 Milan, IT, Lo Fi Club
10 Stockholm, SE, Fritz's Corner
11 Norrköping, SE, Where's The Music Festival
12 Oslo, NO, Internasjonalen
13 Aalborg, DK, 1000 Fryd 32 Party
14 Copenhagen, DK, Huset
15 Munster, DE, Gleis 22
16 Utrecht, NL, Ekko
17 Guildford, The Boileroom
18 Manchester, Soup Kitchen
19 London, The Lexington
20 Kent, Ramsgate Music Hall
21 Norwich, Pony Up @ Norwich Arts Centre
22 Birmingham, The Sunflower Lounge
23 Edinburgh, Electric Circus
24 Glasgow, The Hug & Pint
25 Galway, IE, Roisin Dubh
26 Cork, IE, Cyprus Avenue
27 Limerick, IE, Upstairs at Dolans
March
15 – 20 Austin, Texas, USA, SXSW Festival