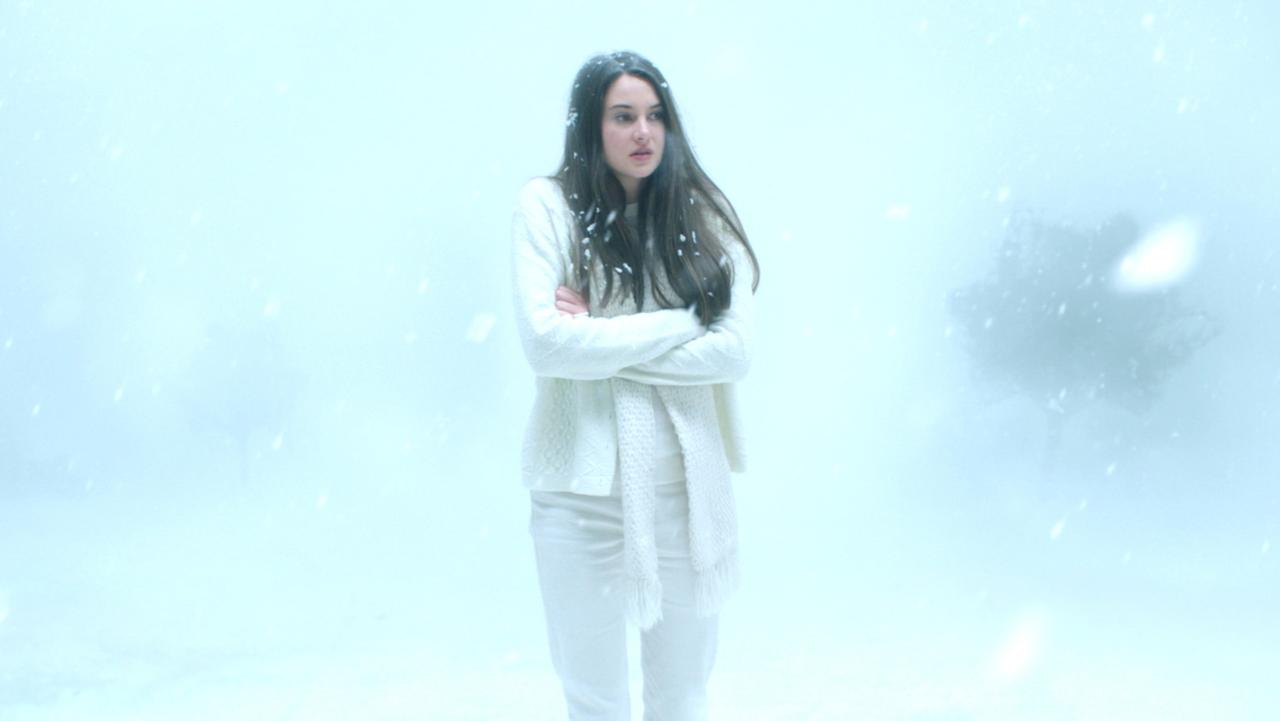 In the first of a series looking at 2015 in film, David Turpin reveals his thoughts on his favourite film scores of the year that was.
The Duke of Burgundy – Cat's Eyes
Peter Strickland's The Duke of Burgundy was my film of the year – a peerlessly kinky erotic fantasy that was also a wise and humane commentary on the limitations of fetishism.  The score, by Cat's Eyes (a collaboration between soprano Rachel Zeffira and The Horrors' Faris Badwan), performed a similar trick – repurposing the gauzy sounds of 70s Eurotrash erotica for more than mere pastiche.  The haunting blankness of Zeffira's vocal elegantly complements the film's moving consideration of the loss of dimensionality experienced by the lover who becomes a fetish object.
White Bird in a Blizzard – Harold Budd and Robin Guthrie
Gregg Araki returned to Mysterious Skin territory with this stealthily affecting piece of suburban gothic.  Also returning were Mysterious Skin composers Robin Guthrie (Cocteau Twins) and Harold Budd, whose characteristically diaphanous score perfectly suited the story of a young woman who doesn't seem to know how she feels about the mysterious disappearance of her mother.  Haunting and immersive, Budd and Guthrie's score deserved to be heard in the cinema – yet another reason for dismay at Araki's excellent film being sent straight to DVD in this part of the world.
The Falling – Tracey Thorn
Everything But the Girl's Tracey Thorn contributed a typically spare and beautiful score to Carol Morley's often-hypnotic account of a fainting outbreak at a girls' school in the 1960s.  Thorn has always occupied a very specific space – at the intersection of ennui and nostalgia – and her vocal and instrumental contributions to The Falling gave a timeless cast to the alternate naivety and cruelty of Morley's cast of unbalanced schoolgirls.  Even more so than the film, Thorn's score was deceptively simple and compellingly ambivalent.
Sicario – Jóhann Jóhannsson
Icelandic composer Jóhann Jóhannsson might seem an unlikely match for sun-throbbed Mexico, but his score was the stand-out element of Denis Villeneuve's sturdy crime procedural.  Jóhannsson's sinister drones and pulses ratcheted up the tension in the film's claustrophobic subterranean sequences, and added a sinister cast to the landscape itself above ground.  Using a vertiginous downward portamento to stoke dread is an old trick (see also: Giorgio Moroder's Cat People), but Jóhannsson perfected it here.
Let Us Prey – Steve Lynch
Irish composer Steve Lynch contributed a viciously propulsive score to Brian O'Malley's claustrophobic horror film.  Lynch's score updated vintage John Carpenter synth pulses with grimier and denser sounds, and an underlying sense of ghoulish fun.  Like the film, the score's embrace of its genre was so whole-hearted as to almost shade into pitch black humour.  A classic of its kind, Lynch's soundtrack proves that if something is worth doing, it's worth really doing.
Special Mention: Nina Hoss sings "Speak Low" in Phoenix
Christian Petzold's third collaboration with leading lady Nina Hoss featured a handsome score by Stefan Will, but its finest musical moment came with Hoss's performance of the Kurt Weill / Ogden Nash standard "Speak Low" in the final scene.  Do not watch the clip below if you have yet to see the film – otherwise feel free to relive what must be one of the most perfectly calibrated climactic moments on film.