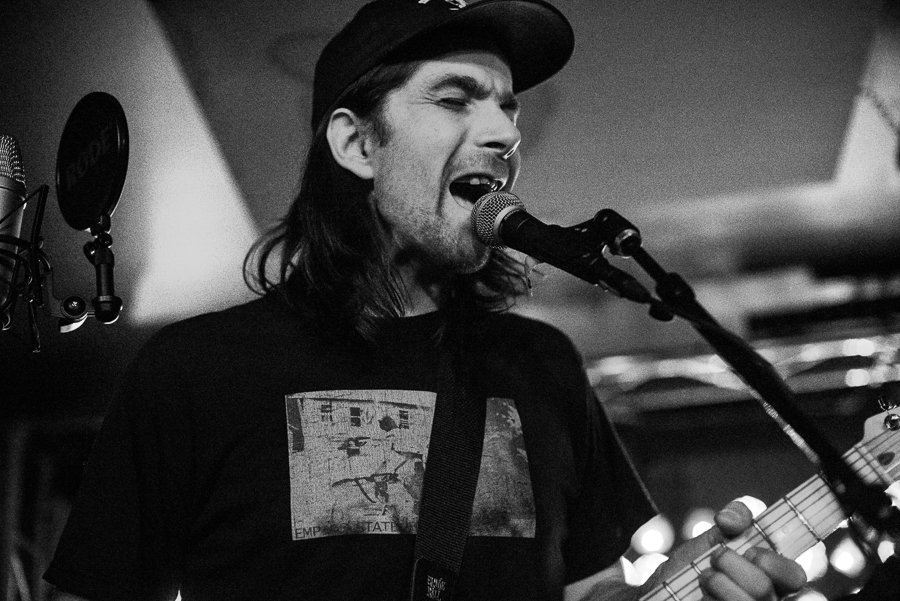 In the latest installment of Monday Mixtape, Jason Loewenstein of lo-fi legends Sebadoh and Fiery Furnaces selects live versions of some of his all-time favourite tracks from the likes of Deerhoof, Unsane and Devo.
Dummy Dumpster – Hatchet
Sebadoh wandered into the swamps of Louisiana last year where my mind was blown by this band. Chaotic energy is addictive.
Deerhoof – Flower
Definitely one of the most exciting live bands of all time. This is the "classic lineup" with Chris Cohen still on guitar.
NRBQ – Get Rhythm
The best bar band of all time. What a rhythm section.
Antelope – Dead Eye/Hollow You
Sometimes less is more. Another unexpected, jaw dropping opening band experience I had while on tour with the Fiery Furnaces in Scotland. Sebadoh tried to get them to come open shows but they had already broken up.
Clean – Point That Thing Somewhere Else
These guys invented many of the textures that I consider the cornerstones of "indie rock". When I hear this song I want to: 1. Rock out 2. Dance around retardedly 3. Drive really fast.
Unsane
Loudest, most scary sounds I have ever loved. DEFINITELY have permanent hearing damage from the shows I saw.
Hound Dog Taylor – Sadie
Nothing better than some liquor soaked, grungy blues to get your ass shaking.
Captain Beefheart – Click Clack
Cinematic upsidedown boogie… and fun to watch!
Devo – Mr DNA
Watching this on Night Flight as a kid was transformative. The moment when it goes double time (Into 'Mr DNA') and particularly on this live version is one of the most exciting moments in rock music IMHO.
The B-52's – Dance This Mess Around
As great as their classic records are, this proves that the B52's were also something much more gnarly and raw. So amazing.