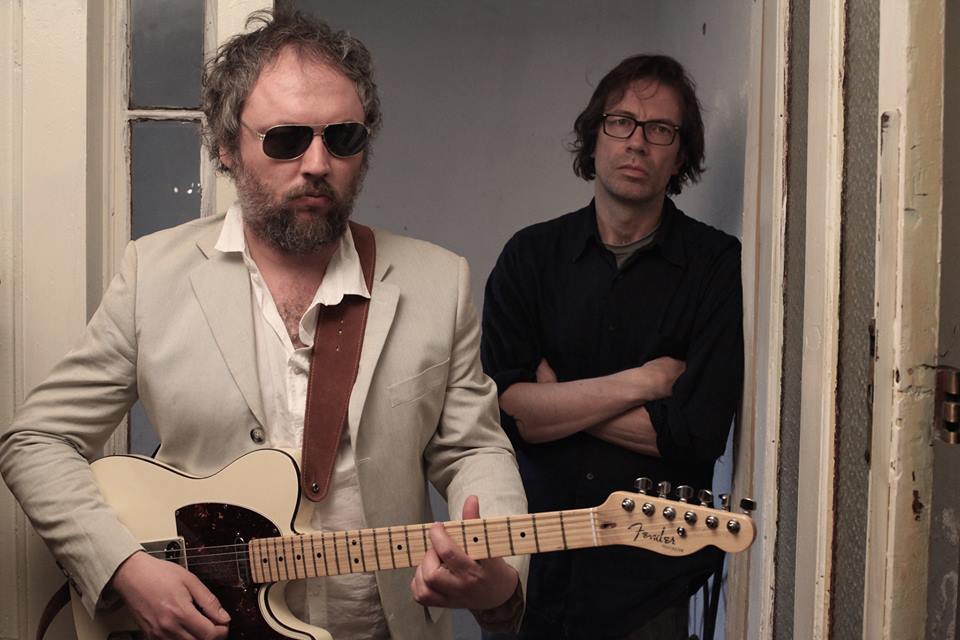 In a one-off diversion from its usual Monday slot, Ken Griffin from August Wells chooses and selects some of his favourite tracks for this special Friday Mixtape (see what we did there?)
August Wells playing the following Irish shows this weekend:
Friday, January 29: Thirsty Scholar, Waterford
Saturday, January 30: Levis' Corner House, Ballydehob
Sunday, January 31: DeBarras, Clonakilty
Nina Simone – Suzanne
I first heard this sitting in a bar. I immediately asked the barman to play it again. It was my first time ever hearing Nina Simone. I had no idea what was happening. Was it a man? A woman? She is singing this song I am so familiar with, one of my favourite songs, and it sounds better, better than King Leonard Cohen's version of his own song. I have since devoured everything by her, the high priestess of soul indeed.
Duke Ellington – African Flower (Solo)
I have such reverence for this man and this piece of music, it feels almost like sacrilege to fail with words to describe it. Once a year I share this on social media (did i really just say that?) just in the hope that someone else might be as moved as I am by it. The slow build of melody after gorgeous melody feels like the perfect romantic moment.
Lou Reed – I Want To Boogie With You
It just kicks in with that hard saxophone riff and doesn't stop for 4 minutes. It's Lou Reed ranting to a girl about how her family and friends think he is not good enough for her. My favourite line is "Your best friend Frankie, sell, I know, your best friend Frankie/He wants to see me sink/And I don't much blame him for that. He gets so useless after so few drinks, you know, baby…" And is there anyone else who could make the line "I want to boogie with you" sound cool? It's from the album The Bells. Great album cover. It's Lou Reed holding a mirror and turning to the camera as if to say, "Oh, hi. I didn't see you fellas there. I was just looking at myself, of course."
Sun Ra – Love in Outer Space
It's like a pop song written by God that got dropped on the ground. It's on the Sun Ra Singles Collection, which is on a Jukebox in a bar I go to. I play it a lot, maybe too much. As Sun Ra says "Onward and outward to delight in the mysteries"
The Velvet Underground- Venus in Furs
It's 1982. I am 12. I have my walkman on. My friend Karl Jones had given me a tape with "The Velvet Underground" written on it. 'Sunday Morning' comes on, tiny xylophone sound, cool sixties bass, shopping bag snare, cool breathy Lou Reed story voice, giant reverb. I am leaving home now.
'I'm Waiting For My Man': piano, tambourine, rhythm guitar and snare all pulsing the same thing."Hey white boy, what you doing up town?" We are not in Dublin anymore.
'Femme Fatale' :effortless cool,  out-of-tune guitars. "Here she comes, you better watch your step…" I am a 12 year old boy being seduced by a woman from the other side of the stars and she couldn't care less.
'Venus in Furs': kicked by the drum, stabbed by the violin, mocked by the guitar, childhood ended by six words: "Shiny shiny shiny boots of leather". Life ruined. I am still recovering from that moment.
Chuck Berry – Brown Eyed Handsome <an
Just a fantastic tongue in cheek "up yours". The rhythm of the lyrics has influenced so many songs. And of course this hilarious verse:
"Milo Venus was a beautiful lass,
She had the world at the palm of her hand.
But she lost both the arms in a wrestling match
To get a brown-eyed handsome man."
Van Morrison – As Young Lovers Do
I was working in a freezing cold prefab book shop, telling the same skinhead every Friday that "No, we have no copies of Mein Kampf". There was a record player behind the counter at my knees. I gave a bloke 50p shop credit for his copy of Van Morrison's Astral Weeks. I was 17 – I had never heard of him. I placed it on the record player, dropped the needle heavily onto that beautiful black disc, this song kicked in and we were off. It was several hours before I got to the next song. I just played this over and over. It still makes me stand up every time it plays.
Hot Chocolate – Emma
A soul hit about a 17 year old who takes her life because she "Just can't go on living on dreams". Beautiful bass and drum sound, and then one of my favourite simple perfect guitar solos. Also there is amazing backing vocals, and when Errol screams at the end it's chilling. People haven't taken them seriously, but they produced some incredible tracks. Recently I have noticed in New York a lot of young DJs playing Hot Chocolate like it's their discovery, so maybe they have finally become cool, plus I am endorsing them , so they must be cool.
Roxy Music – Psalm (live on German TV)
I don't know much about Roxy Music. I just love this version. His delivery of the line "Short of perfection" at 2 minutes 56 seconds is just ridiculously good. But the real moment of coolness is at 6 minutes and 20 seconds, where Ferry is tossed a tambourine by someone from off screen. He catches it and continues singing without missing a beat, especially considering it was 6 minutes into a live TV performance makes it even funnier. He could have blown the whole take.
Blackstreet – No Diggity (feat Dr Dre and Queen Pen)
What can I say? Great Bill Withers' sample. Dr Dre beat, Queen Pen spitting fire.
Public Enemy – 911 Is a Joke
My old band Rollerskate Skinny were obsessed with Fear of a Black Planet. I got to work with Hank Shockley from the Bomb Squad. He did all the beats for Public Enemy. We talked about all the crazy layering and how they got so many elements to work at the same time.
Canned Heat – On The Road Again
Everything about this song just makes me smile.
Bill Withers – Harlem
This is the first track on Bill Withers' debut album Just As I Am. The first three songs are 'Harlem', 'Ain't No Sunshine' and 'Grandma's Hands', kind of breathtaking. The arrangement lifts and lifts, then the strings are insane. It feels like its going to explode and save the world.