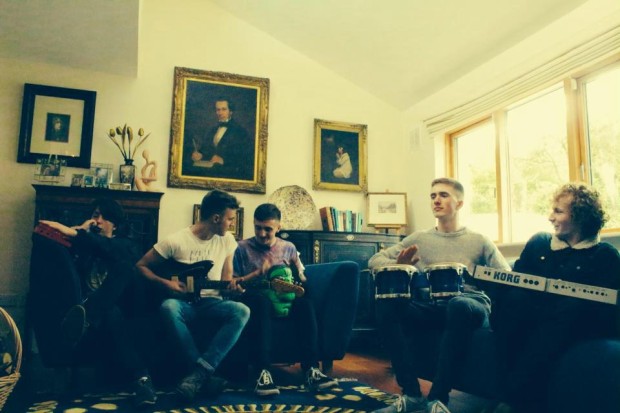 Dublin's Bagels have got no time to waste. Having spent the guts of half a decade honing their craft, the group are ready to make 2016 their year. Having recently released their first single, The Cast of Cheers inflected 'To An End', we had wee sit down with the band's own Adam Redmond to talk about influences, the trappings of youth and the group's curious choice of name. Words by Will Murphy.
How long has it been since your first started playing together?
It's been the best part of five years now. Jaysus, aren't we old. We started when we were all 12 or so and we're now on the brink of this so-called "adulthood," probably a funny period to develop as a band.
Over that time, how has the band and your music progressed?
Well we've grown minimal amounts of facial hair, which is nice. As for our sound; like most, it started off as  a pretty primitive, harsh mix of math/post rock and indie, done pretty badly. As it's gone on we really have kept the same components, we all really love all those Sargent House bands and math rock. We've tried to keep those sounds even as it's become maybe less nuts and a bit more mature… a bit. One thing we've always tried to maintain is just a nuts live show, we won't call it a trademark or anything but it's definitely deadly craic.
What you like can radically shift over time, how have your influences shifted and changed along the way?
Definitely. I mean, there was a time there when Jack wouldn't stop listening to Primus and Ciarán just whipped out his best blues licks every practice. I do not miss those days. And of course there's always the Nirvana stage, more fondly remembered but soon enough we gained new perspective.
And So I Watch You From Afar, Foals, The Cast Of Cheers and the lads have always been pretty big for us, then as bands like Alt-J and Enemies came along as well as the demise of Foals mental first album, we kind of began to see the more mellow side of things and blend the two a bit more.
As a young band which would you say has influenced you more: your parent's music that they would have played around the house, the music that was popular when you were growing up or contemporary music?
Initially, I reckon everybody latches onto their parents music somewhat. It was always Foo Fighters, Nirvana, REM and Red Hot Chilli Peppers when I was little, I'm sure the lads would be similar enough.
But yeah definitely more modern stuff would be what makes it's way into our music, ASIWYFA, Foals, The Cast of Cheers, The Joy Formidable, Enemies, even Enter Shikari with their sweet, sweet gang vocals. There's probably some kind of metaphor to be found in there for how we like to write tunes! Probably.
It's tough business to break into, have your parents been supportive?
Like, we definitely just have the soundest parents ever. For the longest time we were all too young to drive to our gigs, now we just don't… but they've shipped us all over the gaff, at all sorts of ridiculous hours to all sorts of gigs, festivals, they're pretty much always about at some point if you ever wanna say hi at a gig lads.
In a similar vein, what kind of challenges have you faced you due to your age?
I reckon the hardest thing about being so young for me anyway has been making connections. It's an industry and a scene where knowing people is how you get by, and before it's been really hard since we were just a few 15 year old lads in Sweeneys literally recognising nobody. I'm not trying to portray some kind of struggle story, though, we've always had gas craic and everybody's just always wanting to help each other, especially the wee lads.
It's a peculiar name, what's the reasoning behind it?
Peculiar is probably a nice name for it. It was sort of a catchphrase of ours when we were about 12, we'd just shout "BAGELS" for no reason all the time. Basically we were at a gig of a band that I forget the name of, it was in Musicmaker upstairs and a bearded gentleman saw fit to shout "BAGELS" in the middle of a cover of 'All My Life' by Foo Fighters, and we thought that was absolutely gas… so there you go. Also bagels are an absolutely bangin' breakfast item.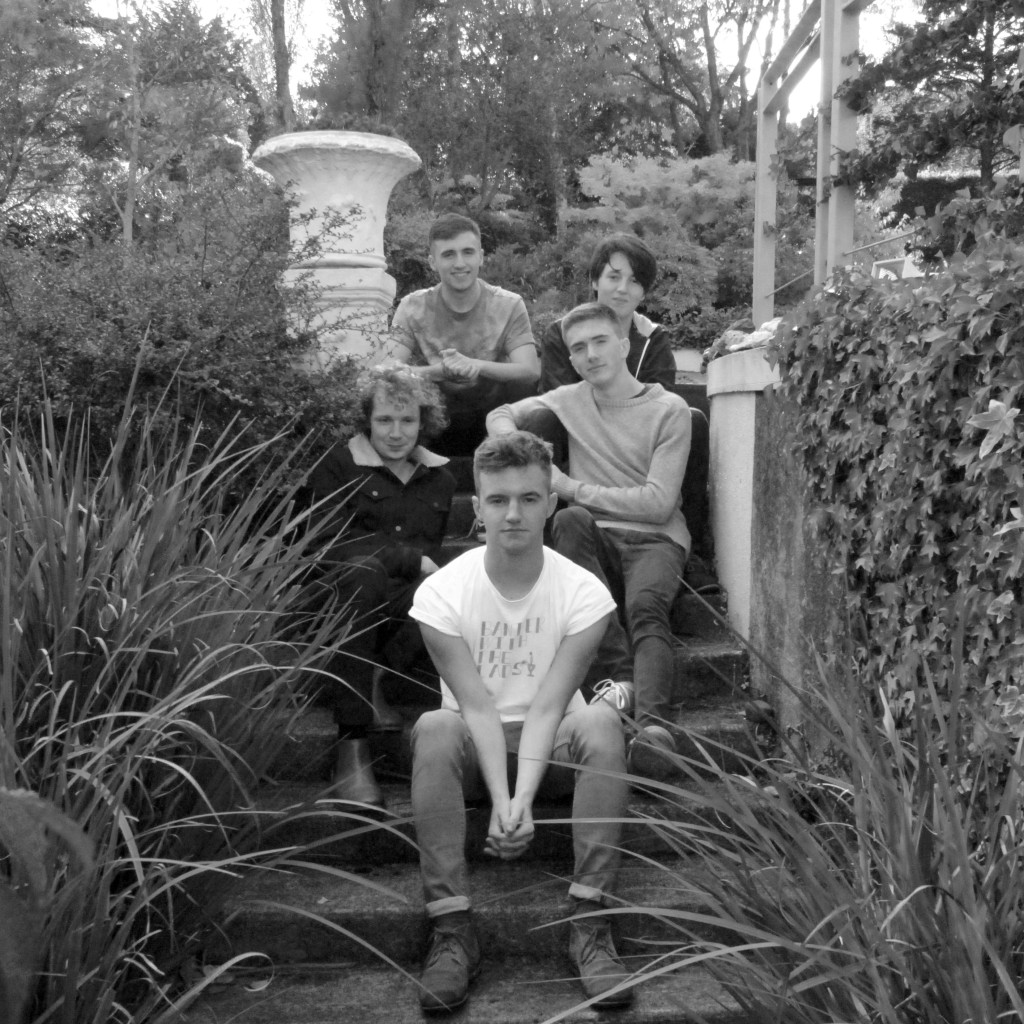 What does the next 12 months hold for the band?
Our plans are just to write 1 million tunes and then pick the best 8 for everyone to hear. We've already got 5 or so lined up so there should be a steady supply of singles for everybody to have the craic with. Also festivals and a few exciting gigs all over the place to be expected. It's gonna be good times.
Finally, what are your favourite records of 2015?
It's been a pretty solid one as far as albums were concerned. There was Thundercat absolutely knocking it out of the park with Apocalypse, Tame Impala's Currents does have to be mentioned as it's pretty been on a loop in practice and Alpha Male Tea Party were just the lads, though. Droids – full of belters. All the belters.
Keep track of Bagels (the band…) here.
Photos by Adam Nolan.