Articles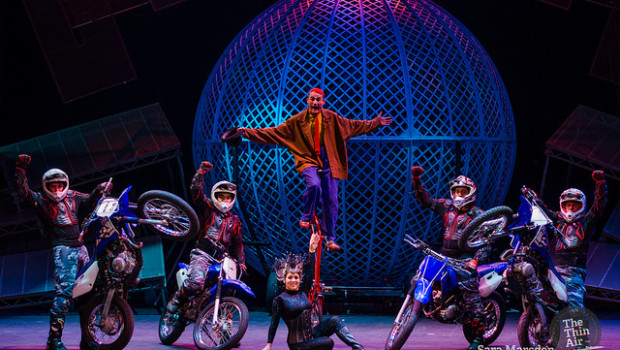 Published on January 26th, 2016 | by Sara Marsden
0
Preview: Cirque Berserk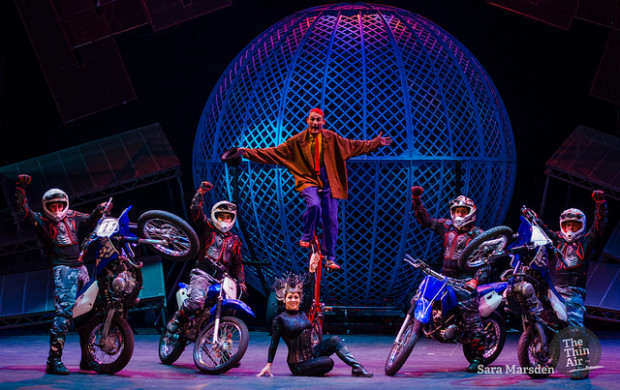 A large-scale international troupe comprised of jugglers, acrobats, aerialists, dancers, musicians and stuntmen, Cirque Berserk has beyond established its reputation for bringing contemporary cirque-style artistry and daredevilry to the theatre. Ahead of two shows at Belfast's Grand Opera House on Friday and Saturday (January 29/30) our photographer Sara Marsden gets exclusive access to their current show, shooting and reporting back from Glasgow's iconic King's Theatre.
See below for VIP competition.
Two weeks ago I had a mere hope of being allowed in to photograph the performers of Cirque Berserk on their stopover in Belfast, but here I find myself standing outside The King's Theatre in Glasgow. In through the stage door and I'm already in heaven, various artistes sit around the backstage area. Two girls in glittery bodysuits gossip as they perch on a spare platform, a young gent does incredible stretches a little further on and various made-up faces smile as I pass through. The motorcycle troupe is on stage, congregating around the Globe, that is, 'The Globe of Terror'. This spherical cage that is meant to contain two standing persons, two motorcyclists and their motorcycles. And I, dear readers, am to be one of those people.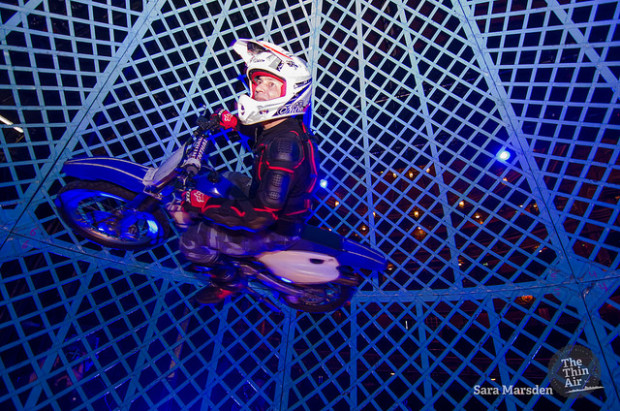 I sign the waiver, my footwear is checked and I'm brought into the sphere for a run through of the does and don'ts. "We're ready when you are". Are you ever truly ready to have two motorcycles ride full speed around your head in a tiny sphere?! Watching videos of various other Globes of Death last night resulted in me feeling like I was going to vomit over my computer screen. "I'm ready". I clamber into the globe and Paula, the glamorous assistant is in with me to keep me right. Lucius, her husband, is the leader of the motorcycle troupe and one of the riders who will be in the globe with us. The growl of the engines starts and my camera is instantly brought up to my face, the anxiety coping method – take photos. I can remain pretty calm, I'm not in a metal sphere, I'm looking into a rectangular view where motorcycles pass by occasionally – I can zone out. But a quick pat on my head by Lucius every time he zooms past my head is there to remind me that I am indeed there! It's an unbelievable rush and I soon as I'm completely in love with it – it's over and I want to go again.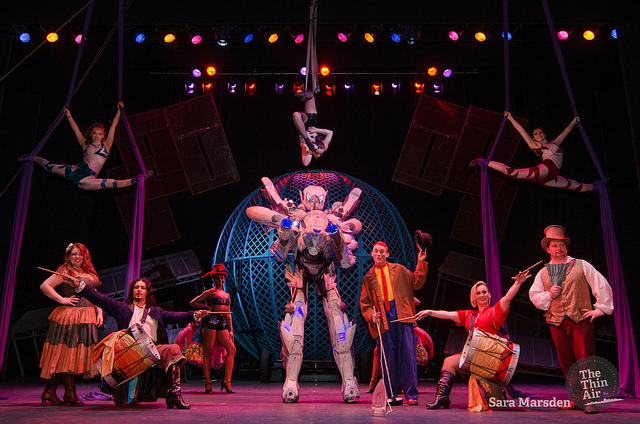 I catch glimpses of the other performers – a massive pyro robot, the knife thrower, aerial silk artists, clowns (including award-winning physical comedian Tweedy) and drummers.  Costumes ruffling and glistering in the stage lights, I could sit around and photograph all day. All too soon my time with the performers is over and I'm back on the streets of Glasgow, like I'm actually meant to resume normal life after getting a glimpse into the magical world of Berserk. Checking my phone I see a message from the other half ending with "P.S. Please don't run away with the circus and leave me". Believe me… it was incredibly tempting.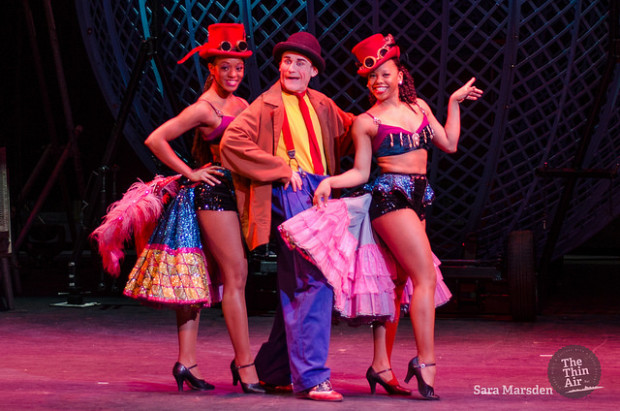 You can see Cirque Berserk next week in Belfast. Performing for two days at the Grand Opera House, be sure to get your tickets! Sara Marsden
To be in with a chance of winning four VIP tickets to Cirque Berserk at Belfast's Grand Opera House on Friday, January 29, plus a special backstage tour and photo-opportunity inside the Globe of Terror, just send your answer, name and phone number to the following question to info@thethinair.net:
Who is the award-winning physical comedian at Cirque Berserk?