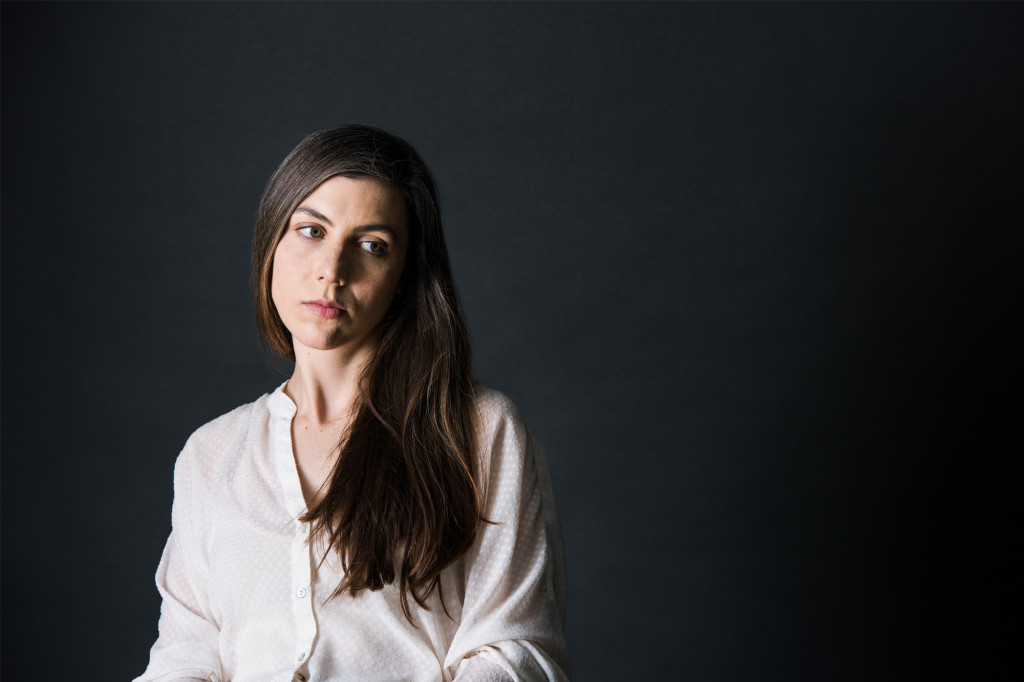 Few artists follow their own path so downright convincingly as Californian experimental pop auteur Julia Holter. With her extraordinary, peerlessly prismatic fourth studio album, Have You In My Wilderness, finishing at the top-end of many '15 End of Year lists, her standing as a supremely individual musician is incontestable.
Ahead of her show at Dublin's Button Factory next Wednesday night (January 17) Brian Coney chats to Holter about inspiration, the thematic concepts underlying her music and the consequence of widespread critical acclaim.
It's five months on from the release of Have You In My Wilderness. I'm curious: does the kind of acclaim it received mean much to you as an artist?
"Not directly. I mean, I guess it's very thoughtful and nice. Yeah … it's very nice when people appreciate what you do. I guess for me what's really great about that kind of reception is that it gives it a chance for more people to hear the music itself, so naturally I would be happy about it. But I don't necessarily think critical reviews should be read by artists very much, unless of course it's someone you know and respect their opinion and their giving you constructive criticism versus reading all the reviews of your record and judging yourself based on the thoughts of critics."
The album was released two years after the similarly-received Loud City Song. When did work begin on the production for Have You In My Wilderness?

"Work on the actual production of the material started about a year about Loud City but a lot of the songs are quite old – some from 2010 and 2011 – so it was just a matter of working on those and writing more songs for the record. All of the songs existed in demo form as solo performances before working on them (with Cole M. Greif-Neill)."
Looking at those two records in particular, do you view them as being linked in any way to each other or do you perceive them as two totally different things?
"Yeah, the latter. I don't see them as relating to each other. I see them as independent creatures – like living things … like babies. A lot of people describe it that way and it sounds kind of right. I don't see the record as a departure from Loud City Song, though. I just viewed it as a record that I'd been meaning to make for a while."


If you can imagine him not being there, how different would the record sound in terms of fidelity and tone if you took Cole out of the equation? 
"I make demos for all my songs before we go into the studio. They are all re-created in the studio and usually sound quite similar to the arrangements. But then there are a lot of things Cole and I also do together that are completely different. It definitely wouldn't sound that hi-fidelity, for sure. If I worked on my own in my room, it would definitely be a different creature. But, ultimately, I don't know what it would sound like as the demos exist in a different time period for me with different sounds. They're different worlds for sure."
Your music conjures many spectral worlds, the lines of which tend to blur very nicely indeed. Woolf's "incessant shower of innumerable atoms" line always pops into my mind when listening to your records. Can you relate to that?
"Yeah, totally. These lives turn into each other and flow into each. Like when you're walking down the street and hear different voices, coming and going. I view it as something like that. Making music… I don't have an intentional approach or method or something. It's something that I can't even really help. When writing, a lot of my music is crowded with different voices, when writing one line – not a lead vocal – another line would just creep in and they'd turn into each other. I guess in terms of "craft?, really, that would mean you're effectively making an error. In some ways, I guess I'm just a bad craftsperson!"
Looking back, did you approach this particular record with (musical) influences, either conscious or lurking in the back of your mind?
"I kinda wanted to make a record of ballads. I was interested in making music in the tradition of balladry. And whilst I wasn't aware of it whilst making it but when I got to the end of it I realised there was certain things that I was inspired by. For example, Bob Dylan's Nashville Skyline and fake country – well, not necessarily "fake" country – but country ballads of that kind. Also, there's a Scott Walker song 'Duchess' that I always say inspired it."


Very nice – what a song. Do you think there are any overarching themes that made their way into the record, consciously so or otherwise?
"Definitely not a conscious one at the time but again, looking back, I was interested a lot of times by the way love has been approached in love songs – a lot of times written by men. I was interested in the approach to love as this concrete thing. I was even thinking about the history of art and the painting of women; women being summoned to and painted throughout history. I wanted to make songs where I "was" that man. Take 'Have You In My Wilderness', which I wrote in 2007, I think that song is the epitome of that for me. A lot of the other songs are also about that, that somewhat aggressive approach to love. It's almost unrealistic when people get real-life love, in a way, so it was kind of playing with that and taking on that role a little bit. I feel a lot of the record reflected that, whether or not it was clear."
You're currently on tour with three other musicians making up your band. Who are they and what compelled you to try that out?
"It's something I've been meaning to do for a while, for sure. I'd never played with a band and the idea of it was so exciting. I was kind of waiting for that for a long time. On this tour I'm joined by Devon Hoff, who has been on the last two records, on bass. Also Corey Fogel also – who has played with me in Vancouver before – on drums and violist/singer Dina Maccabee. She's doing a lot of the vocal parts as well as a lot of viola work. Just yes, viola, drums, bass and myself on this tour. Each show thus far has been very different and I'm looking forward to seeing how the rest of the shows go."
Go here to buy tickets to Julia Holter at Dublin's Button Factory on Wednesday, January 17