Features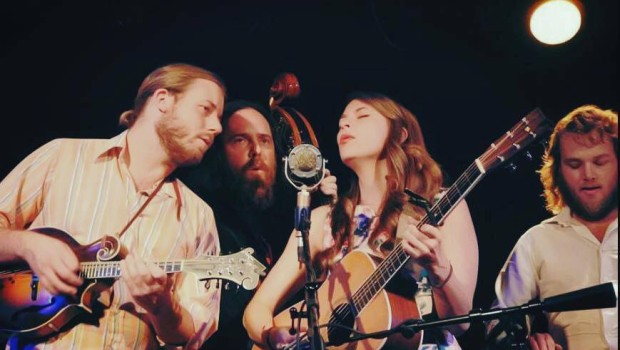 Published on February 8th, 2016 | by Claire McKeever
0
Interview: Lindsay Lou & the Flatbellys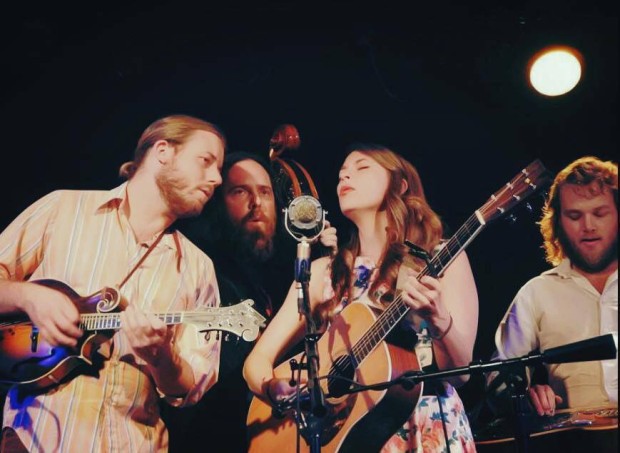 The non­-for­-profit­ run ​Open House Festival​ finished its round of sold out gigs across Northern Ireland at the weekend. The festival, which organises live performances in unique and intimate venues, treated guests to acts such as homegrown talent Stephen Maccartney; Jarrod Dickenson, an upcoming Texan-­born Folk and Roots­ Blues singer; and last but not least, Lindsay Lou & the Flatbellys, a Bluegrass band from Michigan.
During the festival, Claire McKeever caught up with Mark and Josh, one half of Lindsay Lou & the Flatbellys, at their penultimate gig at The Arcadia in Portrush.
How was Lindsay Lou & the Flatbellys last visit to the UK and Ireland?
Josh: We were here last July and August and toured throughout the UK and Ireland. We did shows in all the big cities: Dublin, Edinburgh, Glasgow and London, then we did a lot of shows that were in rural areas too (including ones with Open House Festival again). In fact, we did thirty shows in thirty­ one days that time!
What type of music has influenced you as a band?
Mark: Joe Wilson, a dobro player and his band Stepping In have been a huge influence for me. They play all different styles of music. Josh and Lindsay from our band had the luxury of going to school in the town where they played.
Josh: The main musical influence of the band is of course bluegrass music but we've also been influenced by friends in bands like The Straybirds, Nick Woods, Lake Street Dive. Our contemporaries have been a huge influence and challenge us to take our music in all different directions.
How did the band initially come together?
J: I met Lindsay (the band's lead singer) in college at an open mic night and I was in a band called The Flatbellys, which I'm now the only original member of. That was really the seed from which Lindsay Lou & the Flatbellys grew. Lindsay and I then later met Mark at a music festival in the woods and we met PJ (our bassist) through the music scene…
M: Yeah, that summer I was in a jamming mood. I heard someone (who I later found out was Josh) playing the mandolin really well and knew straight away that that was someone I really wanted to play music with.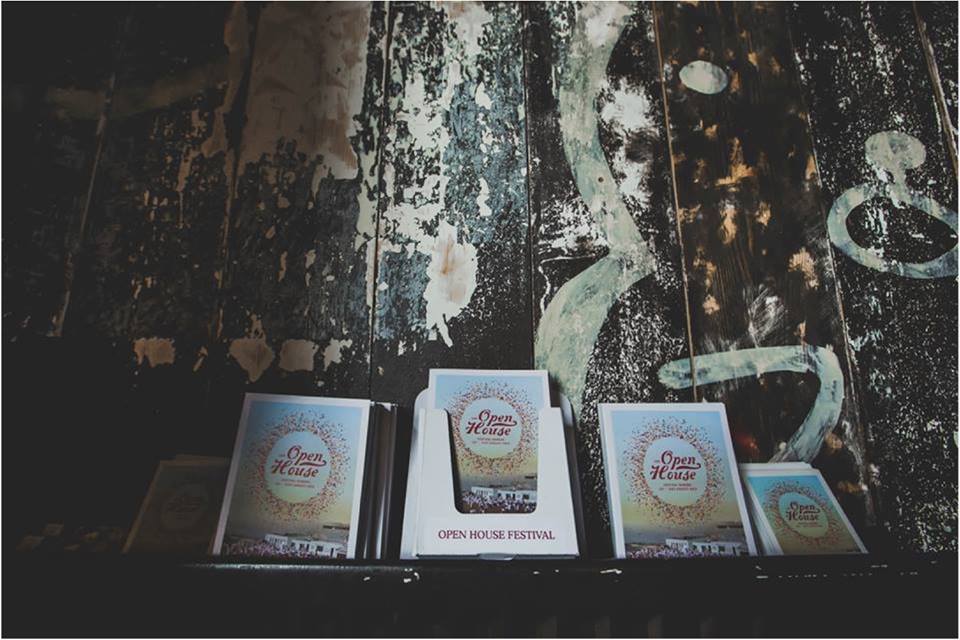 Do you think Irish traditional music has had some influence on the band?
J: Yes, there's definitely an influence there but it's maybe more indirect. I would love to know more about Irish traditional music.
Historically, all the traditional music from here was brought over to the US. then it evolved and became what became part of the Appalachian people. And so, what I ended up learning was the Appalachian music, a sound that ended up changing with every generation. So I guess, in an indirect way, Irish traditional music did have some influence on our music. I can definitely hear the similarities in the music.
Mark: When I was graduating from college, I went to study abroad in Scotland for a month and went to some traditional sessions. It was my first exposure to the type of traditional music from over here and it was made even more authentic by the fact we were in a pub and in the Shetland Islands! That music really affected me and I was super into it. Soon after that, I started playing bluegrass and it did seem to have that same vibrant energy.
How have you found your visit to Ireland this time?
M: I'm stunned by the beauty of the terrain here. The countryside and greens are so much more vibrant.
J: It feels like a lot of the people we meet here are like people we would hang out with in the states. The enthusiasm people bring to our shows is amazing.
Sat at the Arcadia watching the band, you would almost think you ​were​ sitting among friends. The band's warmth and clear love of music comes across in their performance and as they sing their sweet harmonies and play effortlessly on banjos, guitar, dobro and double bass, it is hard not to be captivated by them. A good band to finish the Open House Festival tour.
For anyone who did not make it along to Open House Festival this time, the festival is returning in August and will no doubt bring a fresh lineup of musical treats, in a spectacular setting near you.