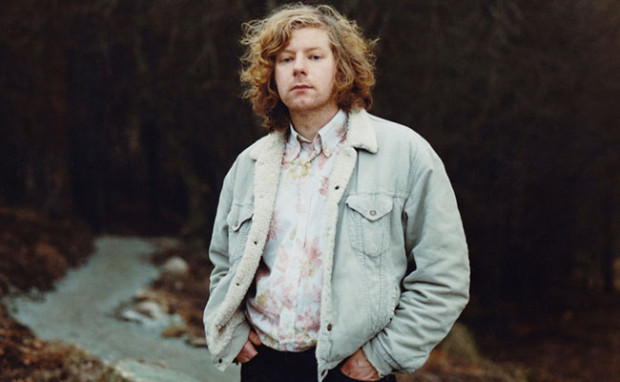 Released on Saturday, Night Fiction by Dublin's Cian Nugent was praised to no end in Garrett Hargan's review of the album, published earlier on TTA earlier today. To accompany its release, Nugent has kindly took some time out to reveal and talk about some of his all-time favourite songs, including Fred Neil and Cass McCombs.
Cian Nugent launches Night Fiction on Friday, February 12. Event page here.
Fred Neil – Dolphins
Fred Neil maybe better known for writing 'Everybody's Talkin" which Nilsson famously did on the Midnight Cowboy soundtrack but for me this is where he really takes off. Love the band on this song, always just before the point where they take right off and fly out of the stratosphere. I think Fred takes the leads on his acoustic 12 string which is a pretty unusual approach and hits me in a place not many leads do. And you know this world probably never will change.
Michael Hurley – Eyes Eyes
One of my all time favourite songs by one of my favourite guys. Love Michael's balance of humour and melancholy. I live to cover this song live often, never fails. Also my friend Sleepy Doug Shaw does a great version that he'll hopefully record one of these years.
John Lennon – Watching the Wheels (Demo)
Took me a long time to accept that I do love John Lennon and I am very glad I have gotten to that point, cosmic homie.
Cass McCombs – Deseret
Cass McCombs is for my money the best we have these days, the perfect mix of classic songwriting and modern progressive lyric writing. Was into his music for a few years and then saw him and his band and it was like, "Oh right. So Cass is a genius". It was just after Wit's End came out and they were playing mostly stuff off it and Catacombs and the band was just so good. I really love how they can go off on an extended jam and then jump right back into the song. I also have a very embarrassing story about meeting Cass once that I will tell readers in person.
Velvet Underground – I'm Set Free
The Velvet Underground have long been one of my favourite bands but in particular I think they are in their element as a live band, I'm always happy to listen to any live stuff that shows up, particularly the 1969 songs. I think the third album is Lou's darkest writing 'cause he's stopped with the harsh nihilistic thing and is just super vulnerable and fragile. I mean who would have expected hearing 'White Light' for Lou to come back with a bunch of quiet songs about Jesus and Beginning to See The Light. It's kinda the most punk think Lou did to come back after such a harsh album with such a barren broken collection of songs. There's quote from Sterling Morrison describing Lou when he was writing the songs for the third album. "His place was totally unfurnished, nothing except some kind of pallet that he had pushed up against one corner. And a tape recorder and some old tapes and I guess a notebook and an acoustic guitar. There was nothing in the fridge except a half empty container of papaya juice. I mean nothing, not even vitamins. It was just the picture of isolation and despair."
Judee Sill – The Archetypal Man
Judee's first album is a very special album to me, her sense of melody and arrangement are like no-one else and she was such a visionary. Her guitar playing is also out of this world – slays most everyone else for me.
Richard & Linda Thompson – Calvary Cross
Richard is a big inspiration as a guitar player and songwriter. I love his bleak lyric approach and how very himself he is. I wish someone would uncover a full album of him improvising like the intro to this one
Dick Diver – Amber
Dick Diver are a band from Melbourne, Australia who write beautiful songs about everyday life that are very real and really hit home for me. Their approach of singing in their own accents and writing lyrics that are about their own lives has been a big influence on me and opened up things for me. Also Al McKay who is one of the singers in the band is gonna play a solo set at the Night Fiction album launch on Feb 12th in The Grand Social which is sure to be a treat and I'm very happy about.