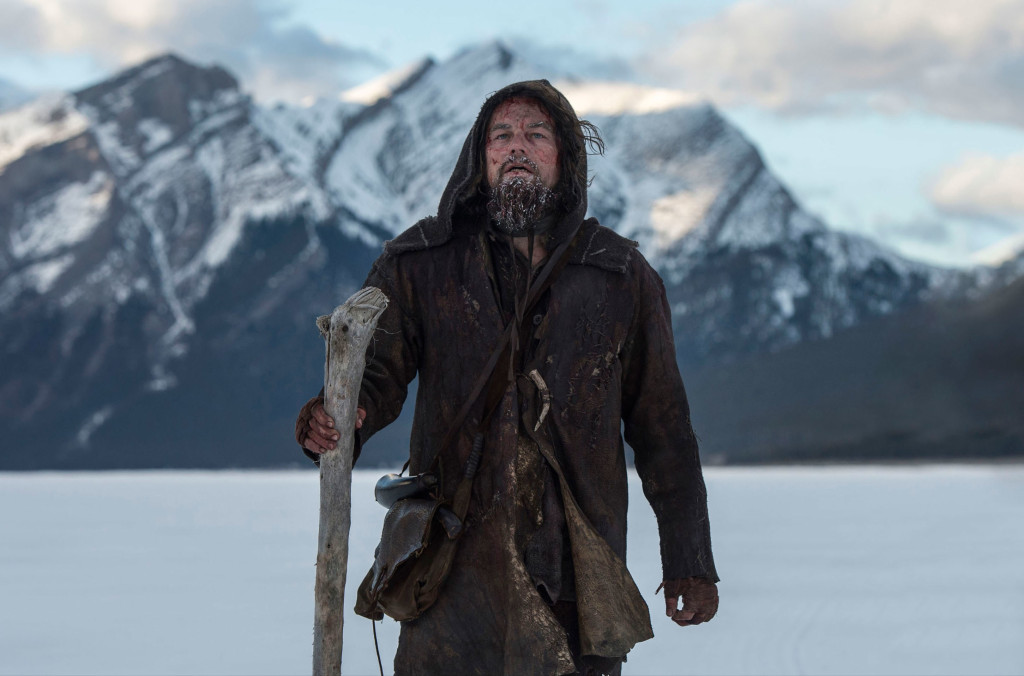 New year, new awards season, same old Hollywood. The 88th Academy Awards ceremony takes place on 28th February and, post-Golden Globes, pre-BAFTAs, we're smack bang in the middle of the media storm, but the storylines seem oddly familiar. Much like the remakes, reboots and sequels that dominate the box office, the Oscars seem to be recycling old plot lines – could JJ Abrams be producing it perchance?
Even before the nominations were announced there was one story that was dominating the awards agenda – is this Leo's year? In a re-run of the 2013 Oscars, everyone is desperate for the Academy to give Hollywood's favourite son a break – or it's just one big joke that keeps the internet running, I'm not sure. In the best actor category he's up against Matt Damon, Eddie Redmayne, Michael Fassbender and Bryan Cranston, but there's a whiff of just making up the numbers about the last two. Redmayne is seeking a second best actor win in a row, but only Spencer Tracy and Tom Hanks have managed that feat, while Damon – like DiCaprio – won at the Golden Globes, where there are split categories for drama and comedy, so he must be in with a chance. It's hard to look past DiCaprio winning though, with no McConaissance to stand in his way this year, and he deserves it- not for his role in The Revenant, but his wonderful performance at the Golden Globes and the gif that keeps on giving.
And if you're already having deja vu all over again, there was one story that was dominating the awards agenda after the nominations, and it has it's own hashtag: #oscarsowhite. This marks the second year in a row that the nominations for every major category are made up entirely of white candidates and, given the Oscars track record, it's difficult to have any sympathy with the Academy's plight. Since Halle Berry's win in 2002, she remains the only black woman to have won the Best Actress Oscar, but even more damningly, out of the 70 nominees there have been in the category since Berry's win, only 3 have been black- Gabourey Sidibe, Viola Davis and Quvenzhané Wallis. Black actors fair slightly better, with eight nominations in the same time period, including wins for Jamie Foxx and Forest Whitaker. Despite the reasonable claims that the Oscars are about the work, not race, there's no denying that something has to be done, and not just along the lines of race.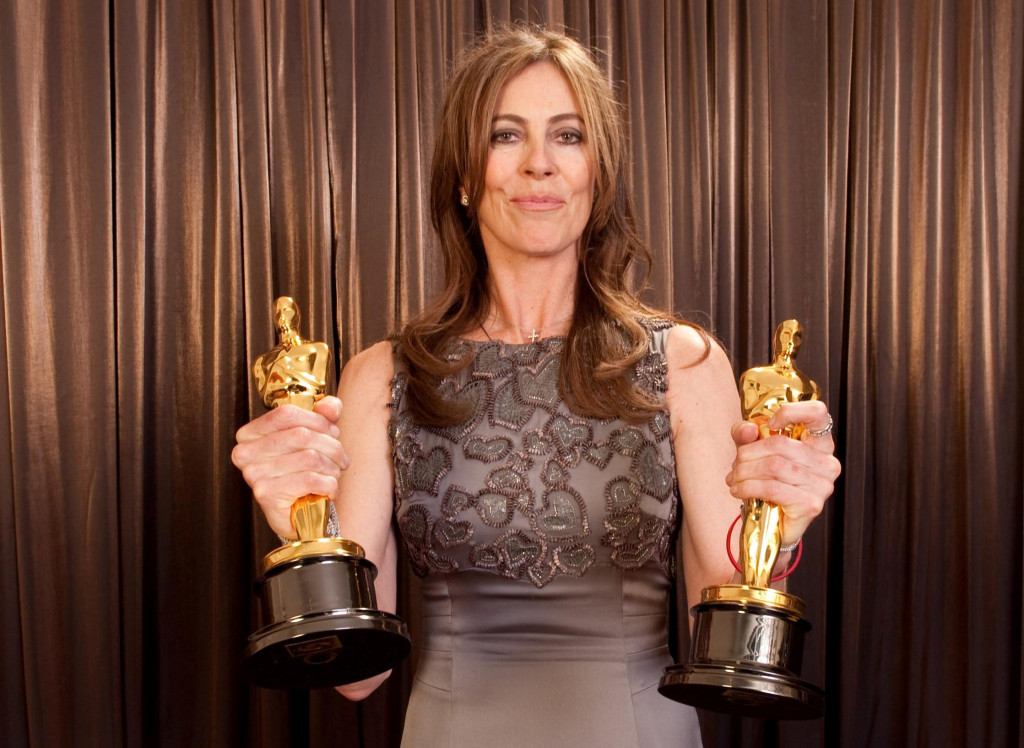 In 2009 Kathryn Bigelow (above) became the first and only woman to win an Oscar for Best Director. Since then there have been ZERO women nominated in the Best Director category, this isn't that remarkable though, given that there have only been four women ever nominated in this category – the first coming as late as 1976. Last week Sir Ian McKellen joined the ongoing debate to point out that no openly gay man had ever won the Oscar. The Academy's response to the barrage of criticism it has received was to announce that female and minority members would double by 2020 – the question is though, is that too little, too late?
Getting back to this year's nominations, the Best Actress category is following a similar pattern to Best Actor with first-time nominee Brie Larson the clear favourite after wins at the Golden Globes and the Screen Actors Guild, although Cate Blanchett for Carol would be an equally worthy winner in my book. Speaking of Carol, it is glaringly missing from the Best Picture Category. A straight shootout between Spotlight and The The Big Short seems the most likely outcome in this category, while Bridge of Spies inclusion sees a Steven Spielberg-directed film nominated for the tenth time. His track record of one win doesn't bode well though, still he can always comfort himself with the fact that he's not George Lucas.
Anyone feeling sorry for themselves (ahem, Leo), should spare a thought for poor Roger Deakins. This year marks his 13th nomination and he has yet to win. He's previously been nominated for his stunning photography work on The Shawshank Redemption, O Brother Where Art Thou? and Skyfall among others – he was even nominated twice one year and still lost. He finds himself up for Sicario in a strong cinematography category featuring Emmanuel Lubezki and Bob Richardson, who have five Oscars between them, and while Sicario is a beautiful, but flawed film, the Academy has a history of writing past wrongs. Deakins should be a familiar face by now, and he'll be hoping they remember him.
This year's 'they couldn't, could they?' story can only be Sylvester Stallone's nomination for Creed in the Best Supporting Actor category, playing Rocky Balboa – a character he was first nominated for 39 years previous. Now, you might say that in itself deserves an Oscar, but let's not encourage the man any further. Stallone has already triumphed at the Golden Globes, so who's to say he can't win the big one?
Honorable mentions also go to Sandy Powell for her double nomination in the costume design category, Ireland's own Lenny Abrahamson for his nomination in the directing category, and to legendary composer John Williams, whose nomination for The Force Awakens is his 50th in total.
I've included my own predictions below- feel free to mock me come the big night. Richard Davis
Best Picture – Spotlight
Best Actor – Leonardo DiCaprio
Best Actress – Brie Larson
Actor in a Supporting Role – Mark Ruffalo
Actress in a Supporting Role – Rooney Mara
Best Director – Tom McCarthy (Spotlight)
Original Screenplay – Pet Docter, Meg LeFauve, Josh Cooley & Ronnie del Carmen (Inside Out)
Adapted Screenplay – Emma Donoghue (Room)
Animated Film – Inside Out
Documentary Feature – Amy
Foreign Language Film – Son of Saul
Cinematography – Roger Deakins (Sicario)
Original Score – Carter Burwell (Carol)
Original Song – "Til It Happens to You" (The Hunting Ground)
Costume Design – Sandy Powell (Carol)
Make-up & Hair – Sian Grigg, Duncan Jarman & Robert Pandini (The Revenant)
Production Design – Michael Standish & Eve Stewart (The Danish Girl)
Film Editing – Stephen Mirrione (The Revenant)
Sound Editing – Alan Robert Murray (Sicario)
Sound Mixing – Chris Jenkins, Gregg Rudloff & Ben Osmo (Mad Max: Fury Road)
Visual Effects – Richard McBride, Matt Shumway, Jason Smith & Cameron Waldbauer (The Revenant)
Documenta/ry Short – Chau, Beyond the Lines
Live Action Short – Ave Maria
Animated Short Film – Bear Story