Features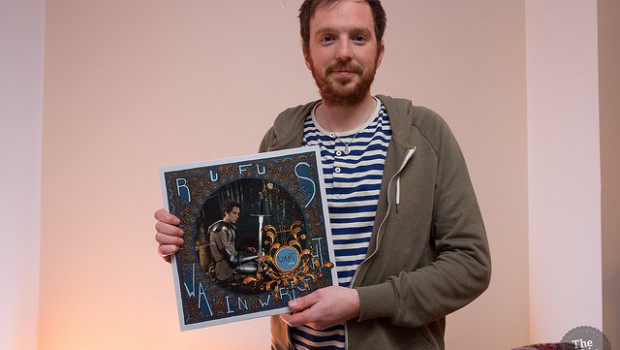 Published on February 16th, 2016 | by Loreana Rushe
0
Track Record: Eoin Dolan
In this installment of Track Record, we head West to visit nostalgia pop enthusiast Eoin Dolan in his apartment in Galway as he selects ranging from Rufus Wainwright to The Beach Boys by way of classic Irish folk music. Photos by Sean McCormack.
Rufus Wainwright –  I Want One
I first heard of Rufus Wainwright when he performed 'Vibrate' on Jools Holland a few years back. It was just him and the piano and it sounded amazing. When I eventually picked up the album I was pleasantly surprised by the lush string arrangements that accompanied each song. It showed how his writing could resonate on different levels, each track had a narrative that could be both intimate and open sounding
The Pogues – Rum, Somody & the Lash
Ok, so I know most people prefer, If I Should Fall From Grace with God but this is the business. I had this album on repeat when I lived in England and it never let me down. Mcgowan is such a great writer. Just listen to 'A Pair of Brown Eyes'. Take away all the traditional Irish instrumentation on the track and it still stands up as a fantastic pop song.
I also love the 'ceili band' style drumming throughout the album. It gives it a really unique sound.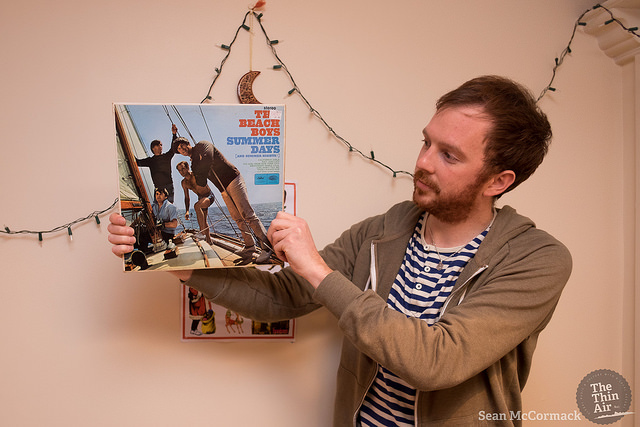 The Beach Boys – Summer Days (And Summer Nights!!)
First off, check out Al Jardine's absence from the front cover. Apparently, as he explains in the back of the sleeve, he was at home with the flu and couldn't make the photo shoot!
My favourite track on this record is 'Let Him Run Wild'. The opening lines of the song always hooks me in. This is a very pretty album, full of beautiful arrangements.
The Beach Boys – Pet Sounds
This is my favourite album of all time. Every track on it is so heartfelt. Everytime I recommend it to people, they're always a little hesitant. They have an image of The Beach Boys being about surfing and cars but Pet Sounds goes way beyond that. 'Caroline No' is distilled nostalgia. 'I Just Wasn't Made for These Times' is my melancholic anthem.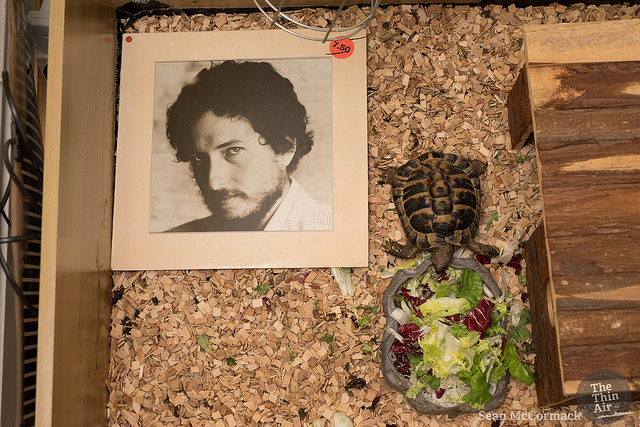 Bob Dylan – New Morning
I was introduced to this album by my brother around my 21st birthday. It's an album full of hope and positivity, a lot less cynical than Dylan's other albums and always puts a smile on my face. 'The Man In Me' is my favourite song to play at parties. I even played it at my brother's wedding in Germany. And it's in the Big Lebowski!
The Band – Music From Big Pink
Theres great energy on this album. It sounds so full of life. I particularly like Richard Manuel's singing throughout the record especially on 'Lonesome Suzie'. He lived a very tragic life but always managed to compose some of the best pop/folk music of the 20th century. Special mention must also go to Gareth Hudson. His organ playing on Music From Big Pink is sublime.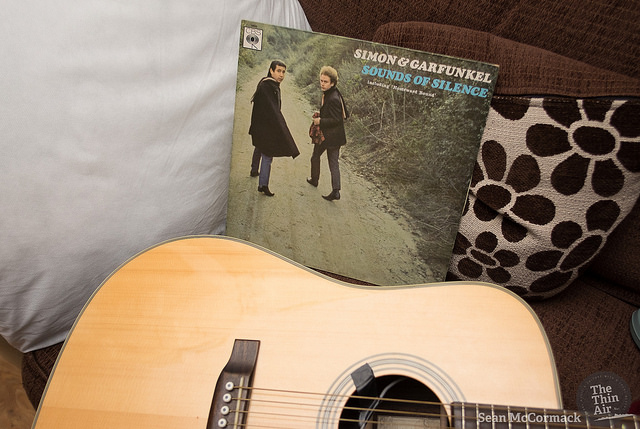 Simon and Garfunkel – Sounds of Silence
My parents introduced me to Simon and Garfunkel records from an early age. Sounds of Silence was always my favourite. Theres so much going on in each song from start to finish. Love, war, sadness, hope, it's all there…
Daniel Owino Misiani and Shirati Band – Benga Blast!
This is a great record for a hot Summer's day. It's the perfect soundtrack for a cold beer and a barbecue with friends and family. It always sounds really fresh to my ears. The guitars harmonize with each other beautifully. I haven't a clue what they're singing about though!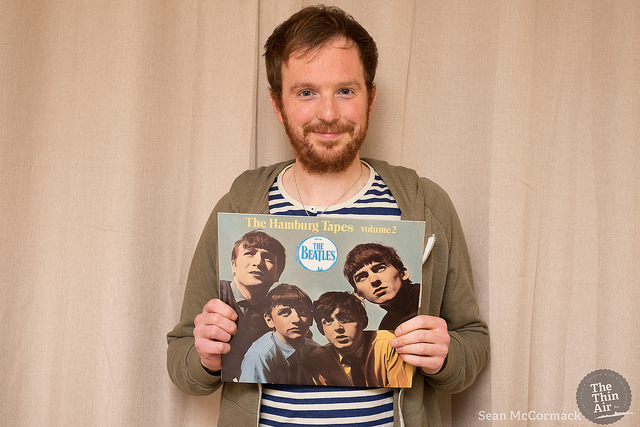 The Beatles – The Hamburg Tapes (Volume 2)
I can't remember where I picked this up, but it's absolutely brilliant. I'm a massive Beatles fan and could've chosen any of their later records but this bootleg release is class. It captures the band in their early formative years playing live in Hamburg. It's extremely raw in parts, but you can hear the magic come through, especially on 'Twist and Shout'.
It was before The Beatles started to clean up their act. It was all leather back then.
The Dubliners – Home Boys Home
This album captures the band in their prime. I bought it in Galway's Bell Book and Candle for a fiver. The whole record reminds me of my Grandad, who to this day is a big fan. I'd often remember as a kid hearing him sing along with a bottle of guinness in his hand and a twinkle in the eye.
Eoin releases his EP at Club Arus Na nGael in Galway tomorrow night. Click here for more info.