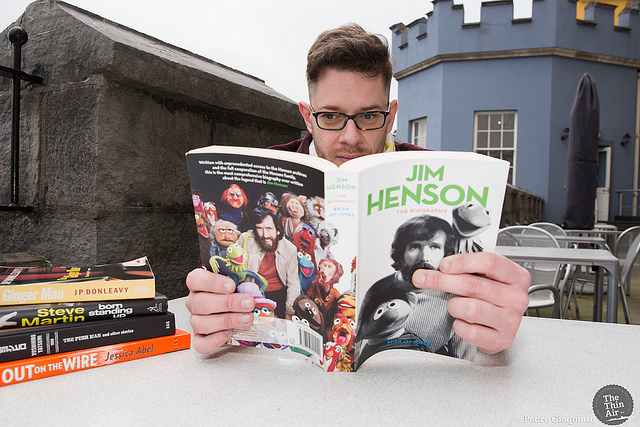 In this installment of Bookmark, we spend a morning hanging out with RTE radio reporter and CBBC's Brain Freeze puppeteer Liam Geraghty around some of his favourite spots in Dublin, while he shares with us the books which have influenced his life. Photos by Pedro Giaquinto.
Jim Henson The Biography – Brian Jay Jones
I've been an obsessive fan of the Muppets since I was small. My parents would often wonder how I'd recognise stars of a bygone era like Roy Rogers (who guest starred on The Muppet Show) so it quickly became a joke in our family that I learnt everything I know from Jim Henson's creations. Surprisingly, there hasn't been as many books written about Henson as you would have thought for someone who was a visionary in puppetry, television and film. This biography is comprehensive and covers everything from the early days of filming the Muppet Show in England to the ambitious undertakings of films like The Dark Crystal and Labyrinth and Henson's anguish at their underwhelming performance at the box office. Over all it paints a picture of a one in a million artist with boundless energy and ideas.
Paying For It  – Chester Brown
There's a brutal honesty in alternative comics that you really don't see elsewhere. Paying For It – a comic-strip memoir about being a john by Chester Brown is a perfect example of this. It details the Canadian cartoonist's foray into becoming a john – someone who pays for sex. From his amusing paranoia when calling a brothel and thinking the police would somehow have bugged his phone to his arguments with fellow cartoonists Joe Matt and Seth over why he was availing of the services of prostitutes in the first place, this is an endlessly fascinating book that makes a good case for the decriminalization of sex work. It also includes over forty pages of notes at the back covering various issues of prostitution from taxation to human trafficking and an aside about how the title 'Paying For It' was chosen by the publishers but that Brown himself believed it had an implied negative double meaning that he disagreed with.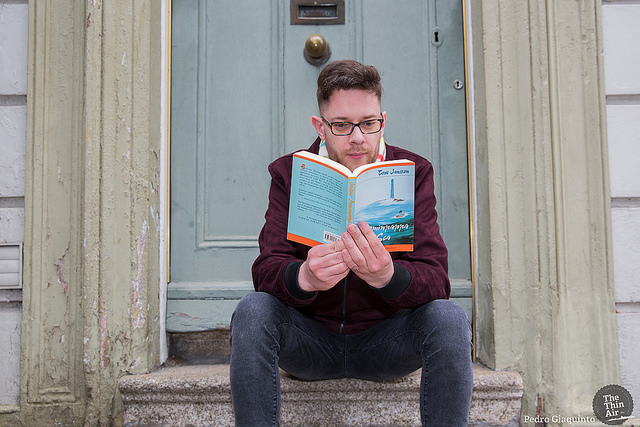 Moominpappa at Sea – Tove Jansson
I first came across the Moomins watching Cartoon Network late at night as a teenager. It was the wonderful Japanese animated series and there was something about it that just spoke to me. I little digging and I found out that the Moomins were in fact a series of children's novels by Finnish author and artist Tove Jansson. I was attracted by the melancholy, lonely yet warm characters who had all sorts of adventures in Moominvalley and beyond. Jansson's illustrations perfectly complemented her writing style. Moominpappa at Sea is perhaps my favourite of the series because it's essentially about Moominpappa having a mid-life crisis and moving the whole family to an island which just tickles me.
A Series of Unfortunate Events – Lemony Snicket
I never got on the train to Hogwarts but I did however spend a great deal of time with another orphan. Three of them in fact. The relentlessly miserable tales of Violet, Klaus, and Sunny Baudelaire after their parents' death in a fire saw me pegging it down to my local bookshop on the release date of each of the thirteen books in A Series of Unfortunate Events. There was so much mystery and intrigue surrounding their lives that made for compelling reading. They were written by the wonderfully acerbic yet troubled writer Lemony Snicket who would warn you off reading each new book at the beginning, promising nothing but gloom if you continued to read. In the middle of the series I tried a few of the audio books on cassette – some read by Tim Curry, some read by the actual Lemony Snicket – but all containing equally gloomy original songs written by The Magnetic Fields (who turned out to be my favourite band) and who Lemony Snicket (aka Daniel Handler) plays accordion in.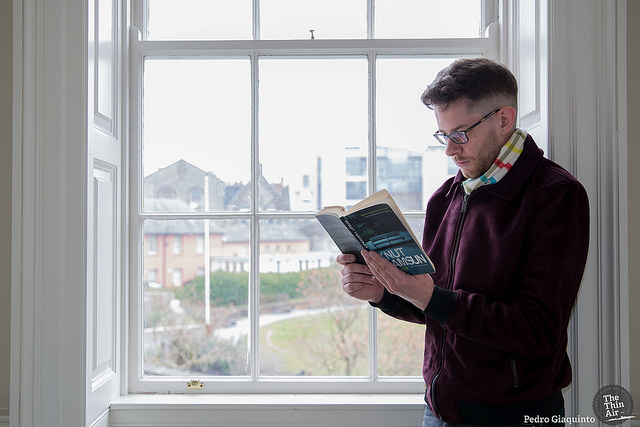 Hunger – Knut Hamsun
Hunger is really an exceptional nightmarish book that looks into the soul of a penniless young writer. It's delves into consciousness in a way that is both exhilarating and terrifying. A brilliant read.
The Push Man and other stories – Yoshihiro Tatsumi
It's remarkable to think of all the amazing books, films and comics that are out there that we may never see if they weren't translated. So we can thank our lucky stars that cartoonist Adrian Tomine and the fine folks of publishers Drawn & Quarterly decided to translate and publish several volumes of works by Japanese manga artist Yoshihiro Tatsumi. He had been creating alternative comics in Japan since the fifties but remained relatively obscure to a wider Western comics reading audience. The Push Man is a collection of short stories by Tatsumi from 1969 that are nothing short of visceral, ugly and compelling. More than any other cartoonist I find myself re-reading his short stories over and over.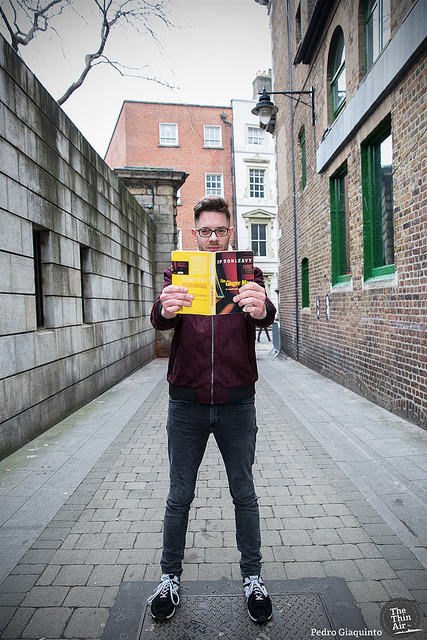 The Ginger Man – J.P. Donleavy
The Ginger Man is a raucous tale of the misadventures of Sebastian Dangerfield in Dublin, so much so that you may have a hangover after reading it. Dangerfield is work shy but never shy around women or booze. He's a wonderfully monstrous protagonist who manages to charm his way around 1940s Dublin. It's not surprising to hear that a book carrying the exploits of such a cad was banned in both Ireland and American for obscenity. You can't but help wonder whether any of if it based on the real life of its author J.P. Donleavy, now 89, who lives in West Meath. A rollicking read.
Born Standing Up – Steve Martin
Growing up in the eighties I knew Steve Martin only as an actor. It would be years later when I found out he started out, in fact, as a stand-up comedian in the seventies. It was like he had this whole secret life I didn't know anything about and the best thing of all was that his stand up turned out to be incredible. I mean by 1978 he attracted more people to his gigs than had ever been done in the history of stand up. He was a comedy God. In this memoir he writes with wit about his early life, getting a job in Disneyland at the age of ten and his dizzying rise to fame before packing stand up in for good in 1981. It's another intriguing book of creative process. Also he mentions in his early life he let a one night stand take a naked photo of him once. The photo is not in the book.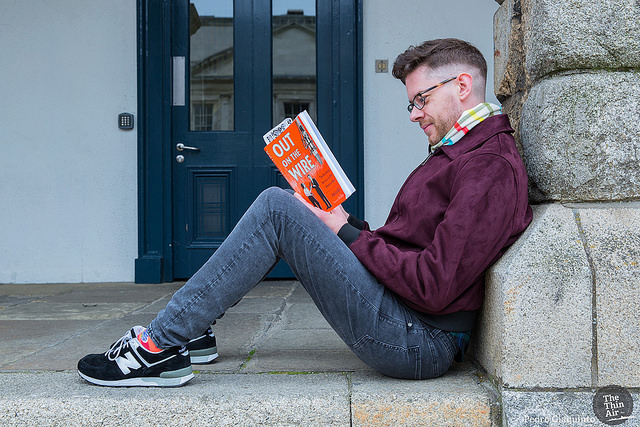 Out on the Wire: The Storytelling Secrets of Radio's New Masters of Story – Jessica Abel
In 1999, cartoonist Jessica Abel was invited to to spend several weeks hanging out with the staff of This American Life. Out of the visit she created a short but brilliant comic called Radio: An Illustrated Guide that basically gave a behind the scenes look into how one of the world's most successful radio shows was made. Well thankfully Abel got bitten by the radio bug and decided to do a full on graphic novel where she interviews and explores behind the scenes of RadioLab, Planet Money, Serial, Invisibilia, Snap Judgement and loads more. It's pretty much the most up to date bible of what's happening in world of radio and podcasting at the minute. As someone who works in radio/podcasting it's full of practical, insightful advice from the likes of Ira Glass, Sarah Koenig and Roman Mars and even if you're just a listener of those shows it's very interesting to hear their different approaches to telling stories.
Kafka on the Shore – Haruki Murakami
I first picked up a book by Murakami – The Elephant Vanishes – because of its incredible cover. It was bright pink and a small elephant in the centre was slowly fading away. That day I learned that sometimes judging a book by its cover can be a great thing as I've never looked back since. Murakami's work is endlessly enjoyable to read. Kafka on the Shore is my favourite of his books. It's weird, magical and mundane and as I sit down to try and sum it up – it's quite difficult to do so! Just read it. You won't be sorry.
Follow Liam Geraghty on Twitter here.