Features
Published on March 21st, 2016 | by David O Neill
0
The Shape of Things To Come: An Interview With Anderson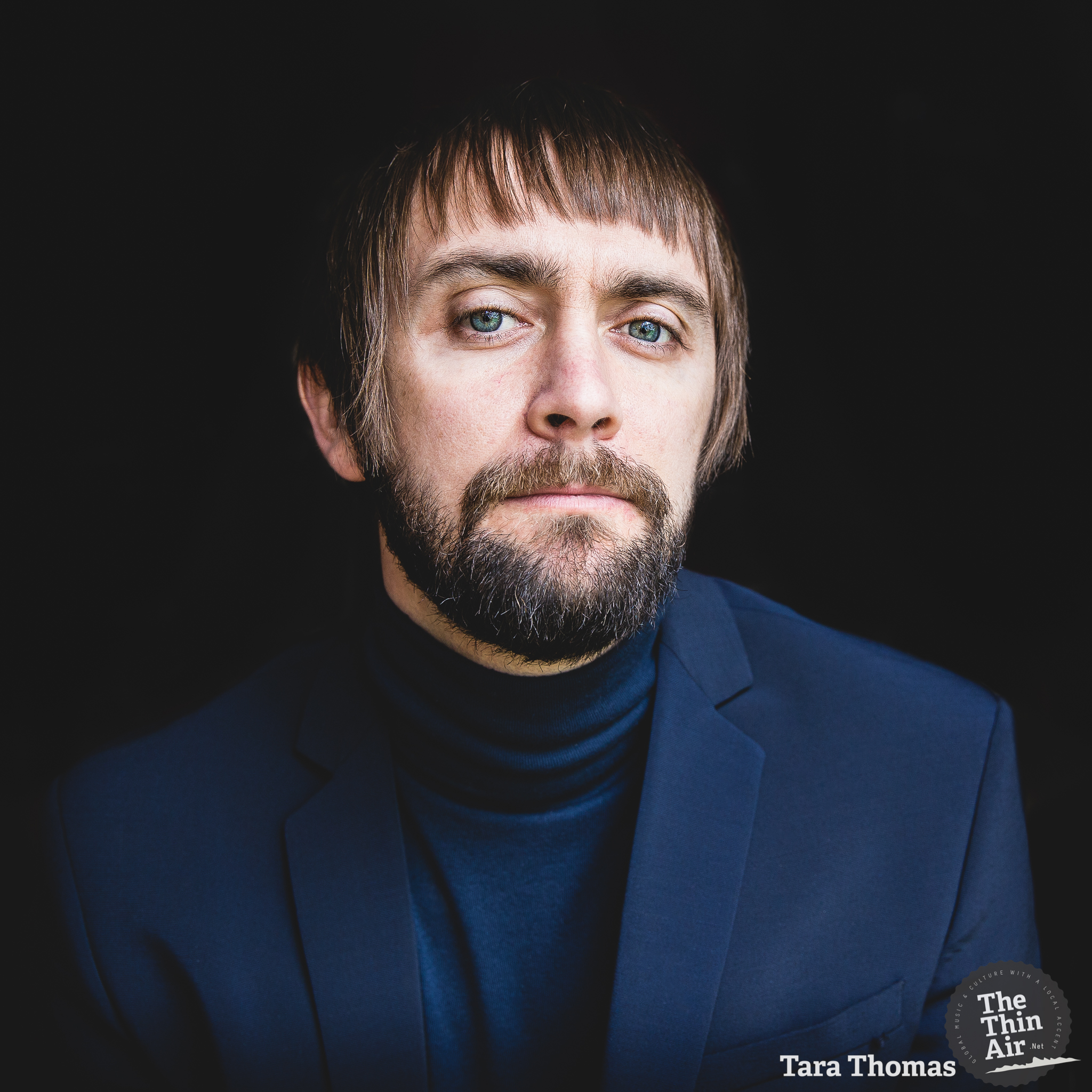 Ahead of the release of his new single 'The Existential Vacuum' and an upcoming intimate Irish tour, David O'Neill chats to Daniel Anderson about the creative process behind his acclaimed debut album Patterns. Photos by Tara Thomas.
The Irish music scene has a tendency to reward those that persevere. Conor O'Brien, Damien Rice, Christy Moore have forged lasting careers after leaving their respective bands while Glen Hansard is now experiencing worldwide success after a quarter of a century slogging it out with that other band of his. Another name likely to be added to that list is Daniel Anderson. Anderson was originally the singer in The Rags, a band that produced spiky, taut and intelligent songs, and one that looked likely to grow into a much wider audience. Since the band split up, Anderson has taken a step back to develop as a songwriter, musician and producer.
Hi Daniel. Could you tell me a little about your previous band, The Rags? I have read that you were the songwriter but what was the band dynamic in terms of collective input?

We came together in school and music became the focal point of our friendship. I was one of the songwriters. The music tended to be a collective effort but I was almost always responsible for the lyrics. I was the least capable member and had very little capacity for instruments, so in the beginning I leaned a lot on the two more prominent figures, Dermot and Ciaran. They had played together for years and had a decent grasp of their respective instruments. Dermot was the drummer and had a real natural ability with both arrangements and instruments, his songs always inspired me to contribute. My songs would come in a very basic form that allowed them to more easily assume the natural characteristics of the band.
I have read that when the band ended, you were the only member that wanted to pursue music. Were you tempted to start a new band or were you sure you wanted to do things on your own? Why?
I had very little appetite for starting another band. There are too many variables and it's almost impossible to navigate, at least in my experience. It takes years to develop the necessary bonds to make great music and I felt the time I would need to invest in a band could be better spent educating myself and lessening my dependency on other people. People are peculiar and not always the most reliable creatures. I should know, I am one.
You learned to play a number of instruments after The Rags broke up and I have read about the studio that you build in a shed. This must have been quite a change to recording in Grouse Lodge and places like that. What was the reason for building your own studio?

Again it comes down to being self-sufficient and using resources intelligently. Having my own studio allows me to work in an environment that I have tailored to my requirements. Besides, I go to the studio to write and record, not to swim and take saunas. For all the money we wasted in studios over the years I could own my own Grouse Lodge.
What were the benefits and also challenges to working completely independent of anyone?
The obvious benefit is that there is only one direction. The challenge is trusting that direction and also the aforementioned limitations that come with being one and and not one of six. You are responsible for the quality across the board and at times that can be overwhelming especially when you want to produce music at the highest level.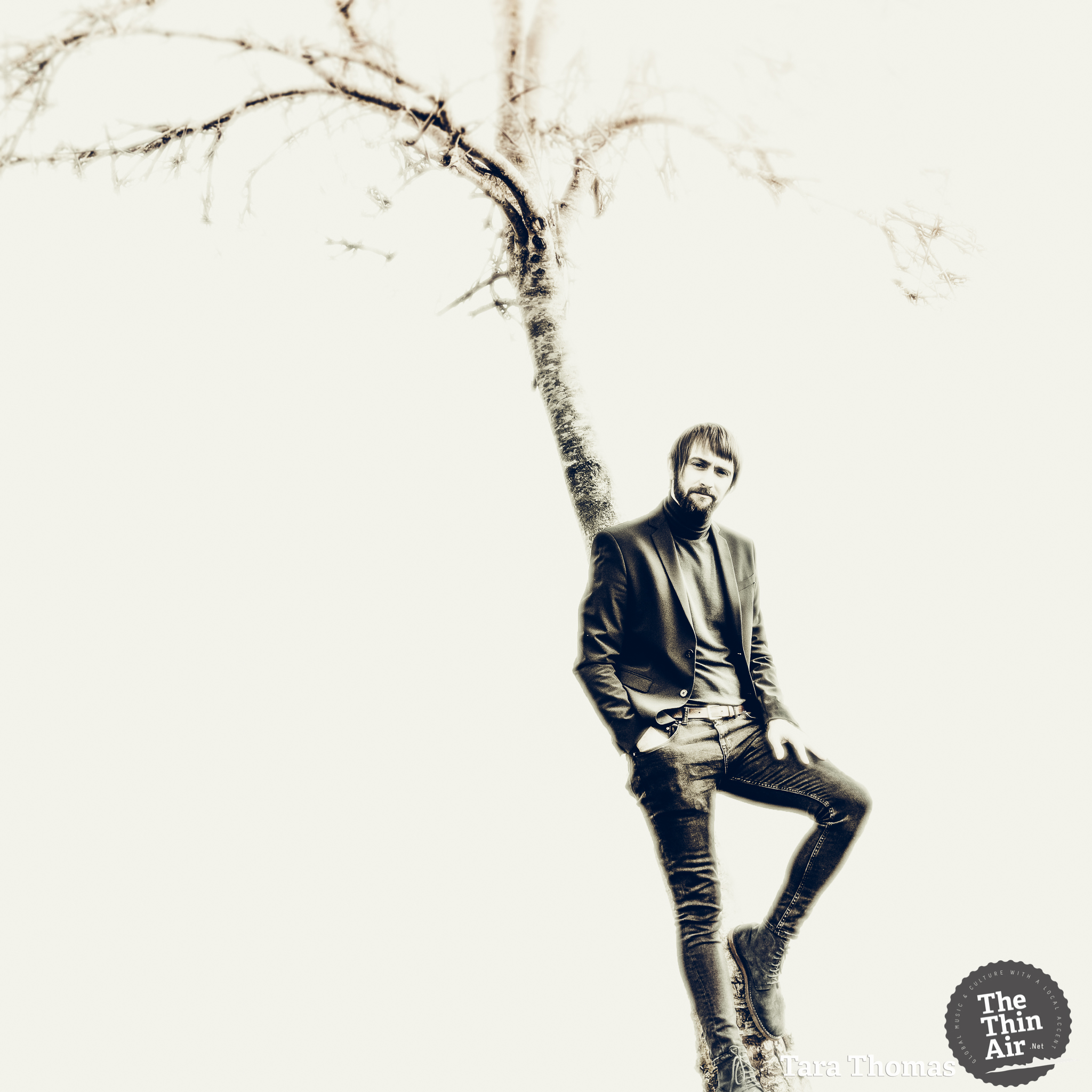 Your album is stylistically very different to The Rags in terms of musicianship and in particular, vocally. Do you think that was a natural change because of the new songs you were writing or perhaps being a solo musician –without the dynamic of a group—this is how you always wanted to sound?

A lot of the songs I brought to The Rags, especially in the early stages, were more folky and melodic than their later incarnations might suggest. As time went on I realized I had to shout to be heard over all that noise! What's the point in spending months on lyrics that no one can hear? It's natural for songs to mutate in the band environment as natural as it is for my vocal to adapt to that mutation.
The album seems to touch often on themes such as time, the past and with trying to find your place in the world. Do you feel that writing about these topics helps you work through them on a personal level or are they still pertinent to you?

I don't think by using my experiences in songs they become less pertinent, they remain a part of me, after all the person I am today is because of those experiences. I just used them on Patterns because it felt natural to do so.
One of the great things about your album (and with music in general) is that heavy themes like death and the human condition can be wrapped in gorgeous, lush melodies and production. Was this an intentional stylistic choice or a happy by-product?

It became intentional. So many of the records that I was listening to around that time had similar production and I set about trying to get that sound. Whether it worked or not is for someone else to decide.
While largely observational, your lyrics seem to be out of sync with modern viewpoints. You write lines about 'the things that really matter', being 'destined to fail', people who 'don't know what they are doing'. Who inspires you lyrically?

Reading is a great passion of mine and so many people inspire how and what I write, people like Carl Jung, John Banville, John Updike, Philip Roth, I could go in and check my book shelf to remind myself of the many great writers that in some way or other contributed to the songs on my record but I might give the game away. Musically, Morrissey would be someone I admire, Leonard Cohen, Randy Newman and the list goes on.
The album is called Patterns and the eponymous song deals with the pitfalls of making music that might never be heard. If that were the case, why do you personally feel compelled to write?

At times I see no reason for writing songs. At other times I see every reason. It really depends on my mood. For no good reason I felt optimistic before I released this record that it would find a way to an appreciative audience, and since its release it would appear that instinctive optimism was right. I suspect this journey is coming to an end and it won't be long before I'm back at the mangle to see what appears after I've worked my new ideas through it.
Click here for Anderson's Track Record feature. 
Upcoming Irish tour dates:

Friday, April 22: Cyprus Ave, Cork
Saturday, April 23: Whelans (Upstairs), Dublin
Friday, April 29: Joe Lee's Bar, Tullamore
Saturday, April 30: Roisin Dubh, Galway
Saturday, May 7: Source Arts Centre, Thurles
Thursday, May 12: Spirit Store, Dundalk
Friday, May 13: Cunningham's, Kildare