Articles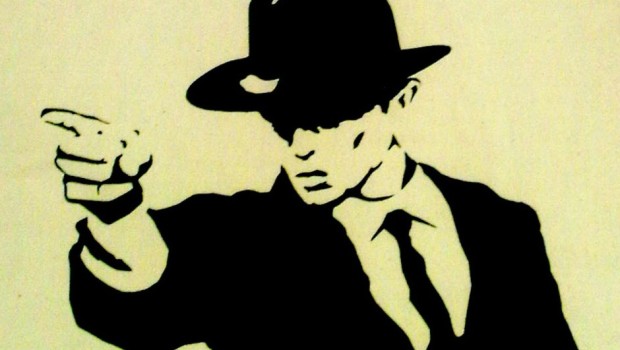 Published on March 24th, 2016 | by Jamie Coughlan
0
Label Mixtape: Fortuna POP!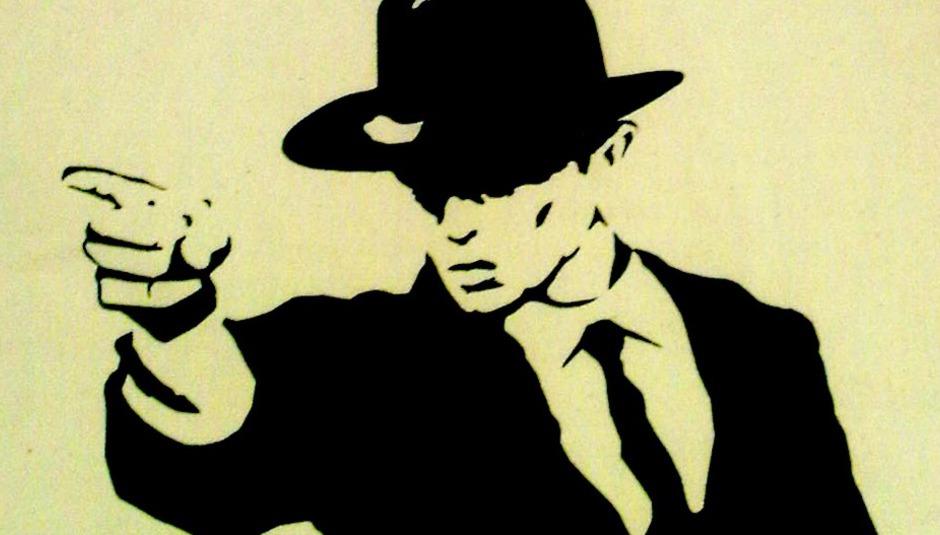 Created in London in 1995 by Sean Price, or El Presidente as he prefers to be addressed, Fortuna POP! has for over twenty years been a steadfast bastion of everything lo-fi and fuzzy. The last few years have seen the label enter a veritable golden era. They've been responsible for Joanna Gruesome's fuzz-pop debut LP Weird Sister, which won the Welsh Music Prize, the regional pop punk of Martha's debut album Courting Strong, which was included in NPR Music's 50 Favorite Albums of 2014, and records by a cornucopia of others ranging from Evans the Death to Pete Astor to Darren Hayman.
The label's ramshackle charm, devotion to beautiful vinyl releases and loyalty to their artists has spawned a small but faithful fan base who trust Fortuna POP! implicitly.
We've attempted to scratch the surface of the label's inimitable greatness with a ten-track introductory playlist to Fortuna POP! below.
Joanna Gruesome – Psykick Espionage
According to legend, the members of Welsh noise poppers Joanna Gruesome met at an anger management group in 2010 and started the band as a form of musical therapy. Their music seamlessly barrels from the fuzzy and abrasive to the sugary, and 'Psykick Espionage', gleaned from the band's second album Peanut Butter, which was released last year, is a prime example. Their 2013 debut album, Weird Sister, is equally impressive. It is not angry music per se, but it is certainly kinetic. Also, they are besties with Perfect Pussy, who may be one of the most promising modern hardcore bands around.
Martha – 1967, I Miss You I'm Lonely
This quartet hail from Pity Me, Durham (the perfect place for an indie/punk band to come from, don't you think?) and are resolutely DIY. Martha are also vegan, straight edge, and anarchist. Their debut album Courting Strong, released via Fortune POP! in 2014, is a freewheeling and nostalgic affair that doesn't shy away vocally from the band's strong pitmatic dialect, colloquially known as 'yakka', that is native to the counties of Northumberland and Durham in Northern England. The result is a refreshingly regional sound that is equally loads of fun, cathartic, and intimate.
Evans the Death – Don't Laugh at My Angry Face
Named after the undertaker in the Dylan Thomas play Under Milk Wood, Evans the Death are a London based quintet formed in 2011. In Under Milk Wood, Evans the Death dreams of a childhood day, stealing currants from his mother. Evans the Death are not such a dreamy proposition with their love for big, fuzzy, feedback laden guitars abundantly evident throughout their two albums. Their latest, Expect Delays, is a sturdier and more confident affair than their self titled debut drawing more heavily on the melodies of vocalist Katherine Whitaker.
September Girls – Heartbeats
With new bands like Girl Band, Girls Names, and The North Sea, it is clear that Ireland is in the midst of a bit of an alternative renaissance. Dublin's September Girls, with their atmospheric, dark noisy guitar pop, are right at the forefront of that resurgence. Suitably named after a Big Star song, the band's upcoming second album Age of Indignation promises to build on the much lauded successes of their debut while traversing a slightly darker path.
Simon Love – **** (Is A Dirty Word)
Londoner Simon Love describes himself as an auteur, scion, stray, and man about town. A scion is a descendent of a notable family. Nice to know. The notable family that Love is part of is the family of those artists that can meld seemingly lightweight music with subversive lyrics. It is a potent combination as it often arrives like a full on smack in the face. Which can be a good thing or bad. It really just depends on the context.
The Spook School – I'll Be Honest
Edinburgh quartet The Spook School are an unassuming bunch. They claim, "We try our best. We try to play music. We like to make noise, we hope you like to listen." However, with songs exploring self discovery, gender fluidity, and trans life, these are not light weights. Often compared to bands from NME's legendary C86 compilation and the Buzzcocks, both their debut album, Dress Up, and recent follow up, Try To Be Hopeful, are at times joyous and at times vulnerable ramshackle gems. Plus, drummer Niall McCamley sends the band's albums to the most random people. Apparently, Gerry Adams is a fan.
Allo Darlin' – Dreaming
Another fiercely DIY band (this is a theme with Fortuna POP), Allo Darlin' are half from Kent, half from Australia and based in London. Their second album Europe was Rough Trade's best selling record of 2012, while Everett True said, "Their songs are all explosions of joy and subtle introspection and hedonism and shared experience". Expect sweet melodies, ukuleles, lapsteel and wonderful artwork. There is something wonderfully comforting about this foursome, like that pub quiz you used to go to with your best friends every Monday night for the duration of college.
Flowers – Young
The story of how Flowers became a band is pretty much the most romantic thing we've ever heard. A few years ago, guitarist Sam Aryes was at the end of a year long, and fruitless, search for a singer. He posted one final advert stating he wanted to make pop songs akin to "early Madonna through a broken tape machine". This advert led him to singer Rachel Kenedy. They immediately fell into a relationship both musical and romantic. Now, they share a flat in East London with their dog Batman while restoring vintage musical equipment and recording music. There's a screenplay in there somewhere. Their second album Everyone's Dying To Meet You is out now (on Fortuna POP! obviously). .
Pete Astor – Really Something
Pete Astor is a bit of an institution in British indie music. He was a member of The Loft, The Weather Prophets, The Wisdom of Harry and Ellis Island Sound, has released eight solo albums, and is currently Senior Lecturer at the University of Westminster where he teaches music. Not too shabby at all. His latest album Mr. Music came out via Fortuna POP! last year, and is a world weary, low-key affair which contrasts nicely with much of the label's raucous catalogue.
Darren Hayman – The Violence
Robert Pollard of Guided By Voices, with nearly 2,000 songs and at least 42 albums to his name, is often cited as one of the most prolific songwriters in indie music. Essex singer songwriter Darren Hayman is not quite on the level, but with over 20 albums released since 1998, he's not doing too badly. Essentially the man is an adept storyteller. His songs draw an evocative picture that drift through the imagination, pulling at strands here and there to create a unique landscape.