Features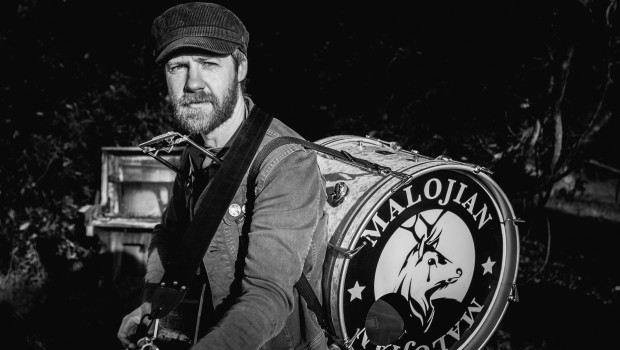 Published on April 29th, 2016 | by Caolan Coleman
0
An Interview with Northern Lights: Ben Glover, Malojian and Matt McGinn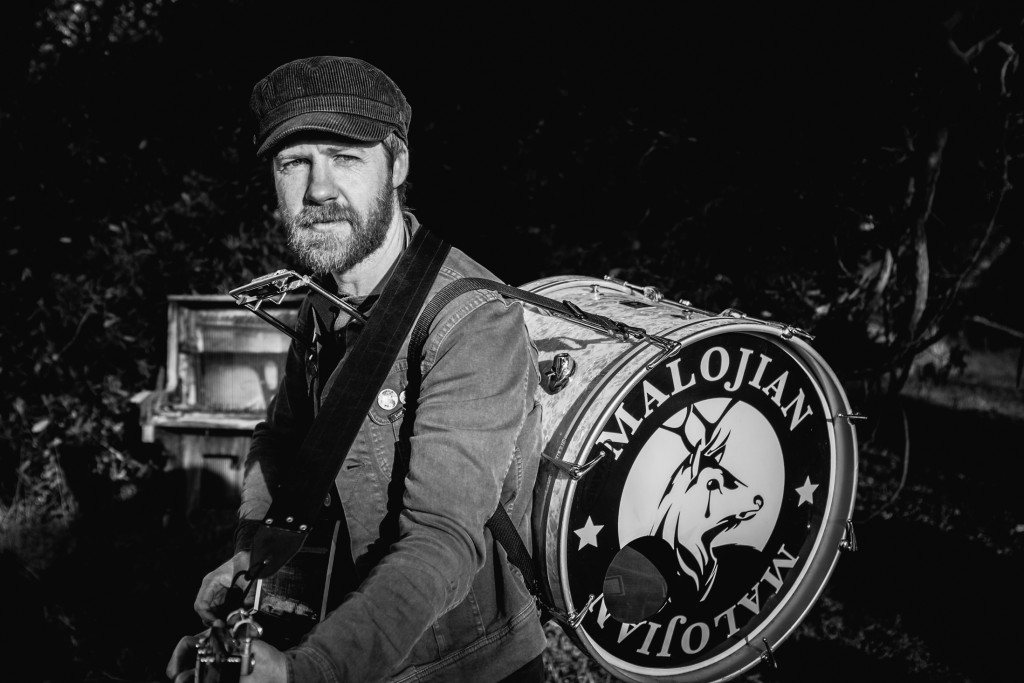 Under the collective guise of Northern Lights, three of the North's very finest singer-songwriters in Ben Glover, Stevie Scullion AKA Malojian (pictured) and Matt McGinn are gearing up for the second half of their touring dates right across the country. Each unto their own a revelatory craftsman of folk and Americana, their teaming up is most definitely an inspired proposition.
Ahead of more dates at the start May (see below), Caolan Coleman chats to the threesome about the birth and impetus of the Northern Lights project, their individual trajectories and endeavours, as well as their plans for 2016.
Wednesday, May 4: Roe Valley Arts Centre, Limavady
Friday, May 6: Island Arts Centre (Studio), Lisburn
Saturday, May 7: The Braid, Ballymena
Sunday, May 8: The Black Box, Cathedral Quarter Arts Festival, Belfast (3pm show)
Tickets are available via the various theatres box-office.

Ben, you're in Italy touring your album Soundtrack To A Ghost Story, for which you've been getting some fantastic reviews, both at home and internationally. How well has the record being translating to a live setting?
Ben Glover: The Orphan Brigade is a side project that I'm part of and Soundtrack To A Ghost Story is the album we released near the end of last year. We wrote and recorded it in an old Civil War-era house in Kentucky and the unique atmosphere of the house definitely made its way onto the songs and the recording. The audiences in Italy have been fantastic and even though language may sometimes may be a barrier we can see them every night responding to the emotion, spirit and rhythm of the music. We've been touring this a three piece- drums, mandolin and guitar with lots of vocal harmony. It's to odd to say this but the live sound is almost punky in it's energy and rawness.
You've both done a few gigs now with Matt McGinn as part of the Northern Lights project. Are you happy with how they've been going so far?
The gigs with Matt and Stevie have been fantastic. As well as it being a musical treat to be sharing the stage with them it's been great craic and we're having a good laugh every show. We're bonding great creatively and I'm excited to get stuck into the next run of gigs with the lads.
Stevie Scullion (Malojian): I'm loving the Northern Lights shows. It's been great craic so far and also it's nice to have a different role than I have in Malojian. We're all trying to bring something to each other's songs, rather than it be a typical "In-The-Round" setup. It's nice to be outside your comfort zone sometimes.
Stevie, it's been a few years now since your old band (Cat Malojian) broke up and you began your solo career. What's it like being back in a band dynamic?
Stevie: It's funny…my intention when I left Cat Malojian was to keep things very simple and actually be "solo" for a while but sure as soon as I started playing with Joe McGurgan & Michael Mormecha that all went out the window. I still love playing the odd solo gig but I'd far rather play with other people.

Getting three of the biggest talents in Northern Ireland's folk scene to tour together is quite an achievement. How did the tour come about?
Matt (below): Although Ben does be in Nashville for most of the year, we try and keep in touch a lot through Facetime. Last October the idea of a joint project started forming. Around the same time I had met Stevie a few times as 'Southlands' was coming out and I loved his sound. We started a group email and within a few days it was pretty obvious from the banter that we were all going to get on pretty well. However it was only January that we were able to be in the same room jamming. After that it was pretty clear that musically we had something special going on too.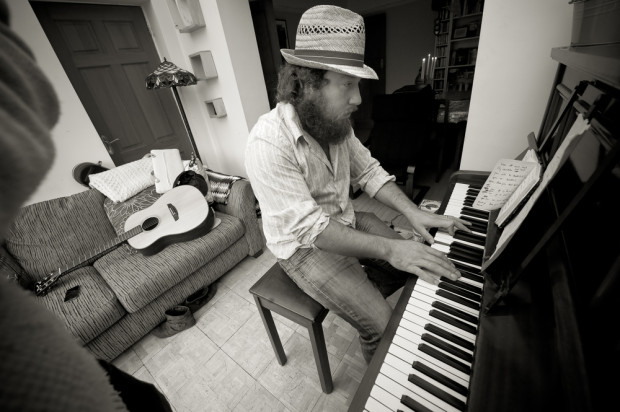 Although you're all playing together under the Northern Lights moniker, you're three ambitious solo artists in your own right. Thinking of classic 'super groups', their best work often seemed to come as a result of the friction between the different members. Is there any competitiveness between you all that comes out in these shows?
Ben: Matt likes to sometimes hog the merch table and Stevie's vinyl looks cooler than my CD's but so far I've been able to repress my anger and remain passively aggressive towards them. I also refuse to share a jet or limo with either Stevie or Matt, asides from that there's no friction at all.
Stevie: Even though there's no friction, there's definitely a healthy competitiveness. If someone plays a cracker song and you're up next, you're obviously going to be thinking, "I need to pull something out of the bag here."

On the tour you play on each other's songs. Is there one song that the other has written that stands out as a particular favourite?
Matt: The two that stand out for me are actually the only songs I don't play on, namely Stevie's 'Crease of your Smile' and Ben's 'Blackbirds'. The are fantastic songs, though it could be because they are the only times I get to stop and really enjoy what's going on around me.
Ben (Below): Matt opens the show with 'I'm Not Looking Down Anymore'  and I love hearing and playing on that one. Like Matt I also really look forward to hearing Stevie do his solo version of 'Crease Of Your Smile.' It's a great song and it's  nice to sit back take it in without having play any notes!
Stevie: Ben's song 'Blackbirds' is a standout. It's no wonder it won Song Of The Year at this year's UK Americana Awards. I love Matt's 'I'm Not Looking Down Anymore'. As Ben says, we've been opening the show with it and it seems to set the right tone for the rest of the gig. Class!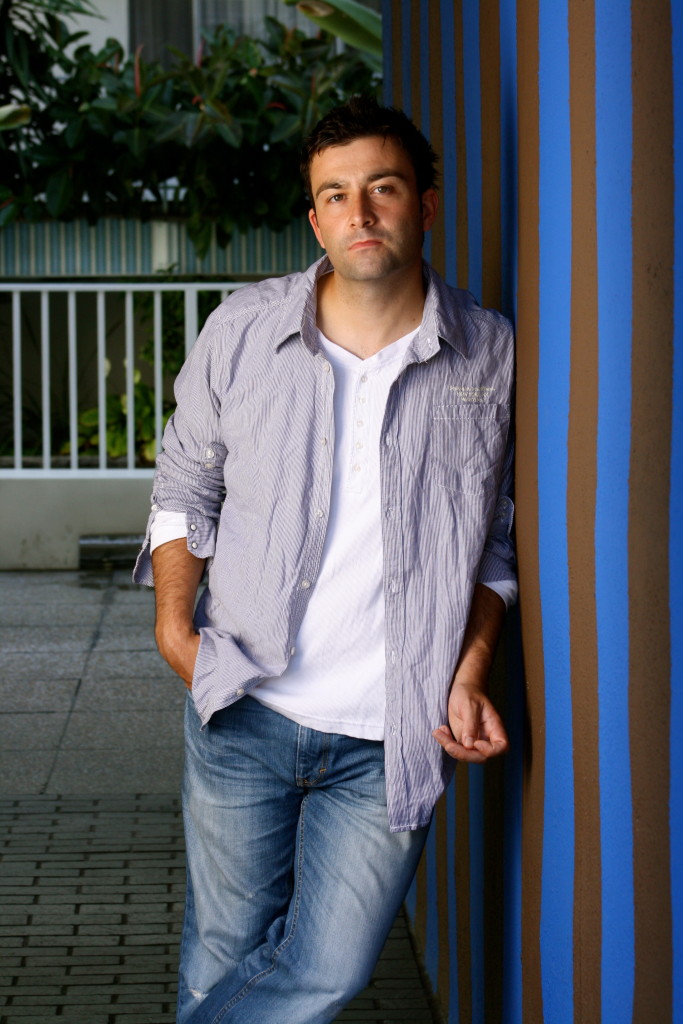 You've all been busy over the past year or so recording new material. Is there any plan to record as Northern Lights?
Matt: It's certainly something we are willing to try. Getting a period that suits everyone will be a major factor, but it's definitely on the cards.
You're playing the Black Box as part of the Cathedral Quarter Arts Festival, whose line-up seems to get bigger, better and more diverse with every year. Will you get time to take in any of the other events?
Matt: It's an incredible line-up to be stuck in the middle of. Because our gig is an early one, my self and my wife are going to try and make an evening of it. It's not very often the Zombies play Belfast, so I may have to figure out how to manage that one!
After this run of Irish dates, you're taking the Northern Lights show to Holland for a few shows. With these gigs and Ben's success in America with The Orphan Brigade, are you surprised with how well international audiences have taken to your music?
Ben: Audiences the world over respond to heartfelt songs and passionate performances. If we can step up to the mark and deliver this then I think we have a good chance of connecting with audiences of any nationality.

Finally, what does the rest of 2016 bring for the three of you?
Matt: I've a few festivals coming up including one in Denmark which I'm looking forward to. I haven't been there in ages, and I've been writing and recording a new album which I hope to have finished in a few months.  Believe it or not, I'm already trying to arrange 2017 which is unlike me to be so far ahead of myself! I'll also be putting on the producer's hat in the summer for a few other artists albums which is always a nice change.
Ben: I'm heading back to Nashville after the Northern Lights gigs finish up at the start of June and will be co-writing a bunch over there during the summer. In August I have a new record called The Emigrant coming out on Proper Records and I'll doing some touring and promo in UK/Ireland in the autumn. It looks likely too that The Orphan Brigade will be writing and recording a new album before the end of the year.
Stevie: As soon as we get back from Holland I'm off to Germany for a week or so with Malojian. We've a load of festivals over the summer too so things are looking very busy there.
We've just recorded a new album with Steve Albini in Chicago, so we're hoping to release that before the end of the year and hopefully tour it around the UK & Ireland and maybe even further afield.
Other than that, I've a couple of other projects on the go which are still at the writing stage but will hopefully progress as the year goes on. If possible I'd like to make a record for each of those too.
That's not counting the record we have to write and record for Northern Lights!